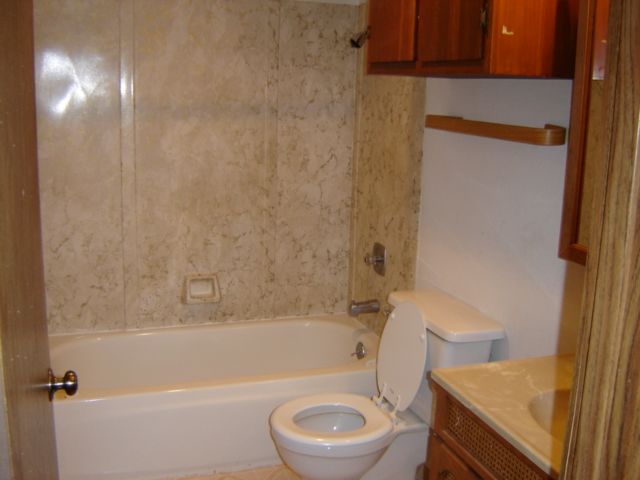 Our house is small so this bathroom is not only the boys' bathroom it's also our guest bathroom. I bet you want to be a guest in this gorgeous bathroom, don't you!?! There had clearly been some water issues because you could smell that water damage musk in here. The gold marble inspired shower surround really took this bathroom to the next level don't you think!?!
*I have to apologize these pictures are HORRIBLE!!! Had I only known then that I'd want nice pictures of the ugly bathroom. I was just in quick snap mode so we could remember how charming it all was later. I wish I had a been smart and taken a picture of the flooring! The linoleum was stained and awful. It really would have made for a fabulous before picture! Oh well, the next house we buy I will take amazing befores I promise!
This was the cabinet over the toilet and while it did offer addition storage, it was A. ugly and B. horribly placed, I banged my head on the corner a few times before it got torn out.
The vanity and the medicine cabinet/mirror both had water damage not to mention were incredibly out of date.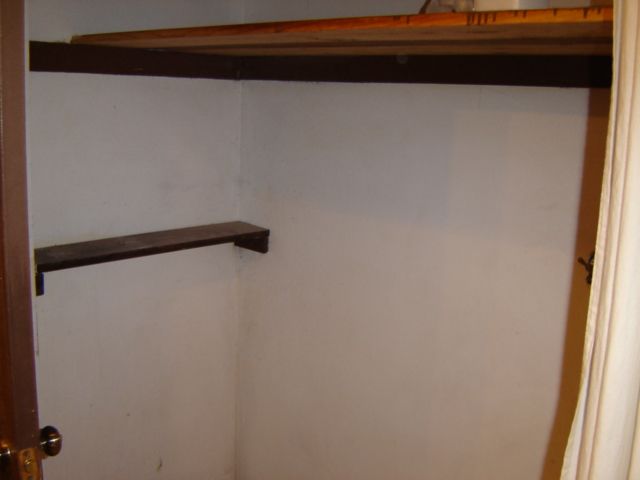 The laundry closet really didn't have a lot going on but we were thrilled that it was inside of the house instead of in the garage like most of these kinds of houses.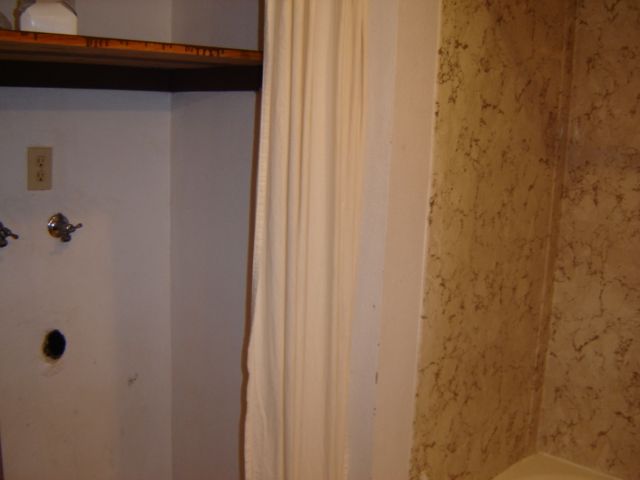 There was no door to the laundry closet just a dingy fabric curtain.
Tune in tomorrow to see what it all looks like today! It really looks quite different!
Happy Monday!
~Shelly
Check out our other "befores":