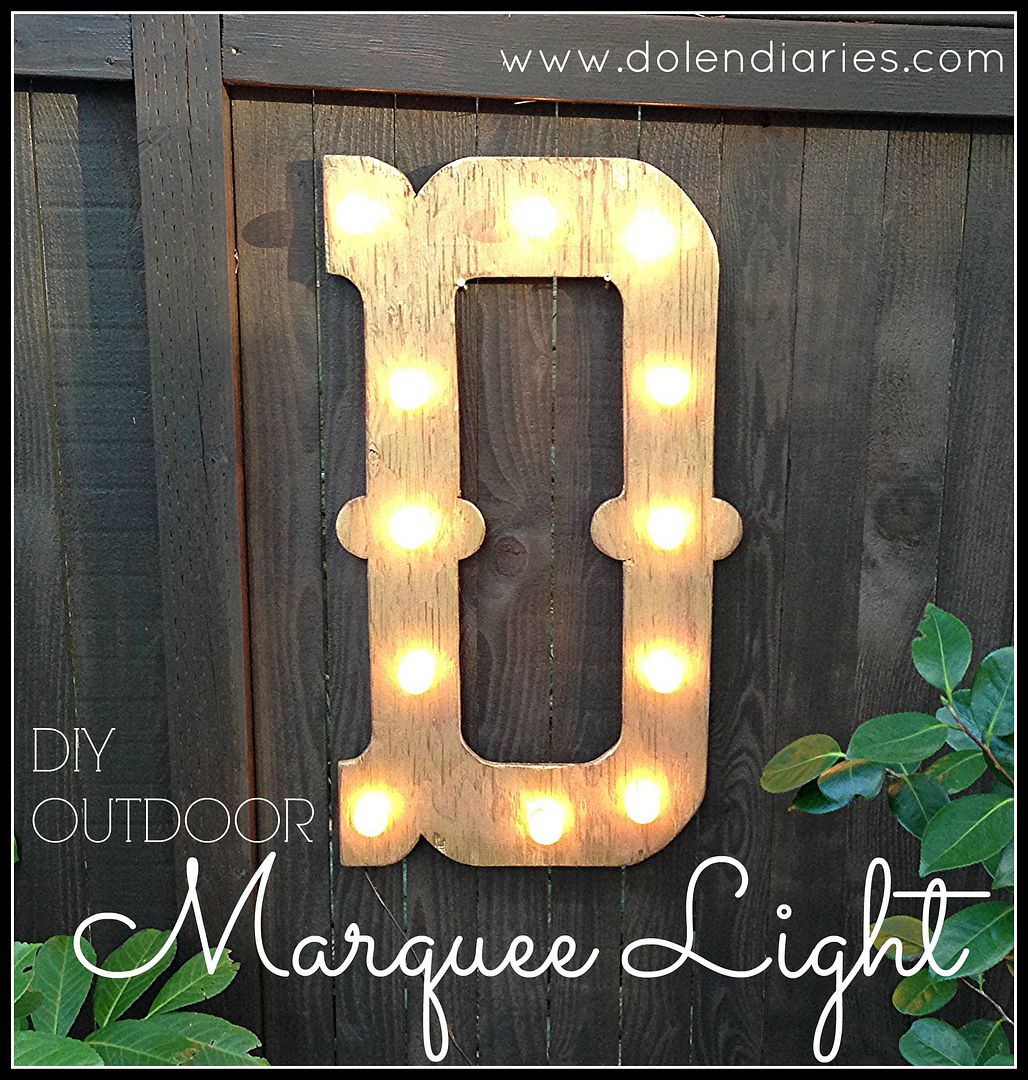 We love to look out at our backyard! In fact, we don't have any window coverings on the back of our house (except for our bedroom that is) just so we can enjoy our "view". As much as I enjoy looking at our trees, I really wanted to spice things up! A DIY Outdoor Marquee Letter was the perfect addition to our yard & made for a perfect garage date project, too! It adds a little something special both day and night to our backyard!
Here's how we made our DIY Outdoor Marquee Letter:
On a piece of 1/2″ pressure treated plywood we drew the letter D. As you can see we played around with it a bit before deciding on this. This D is about 30 X 20″ just to give you an idea of size.
Then it was time to map out where we wanted our bulbs to go. We actually had a left over string of Globe String Lights

that we used on our back porch that we used.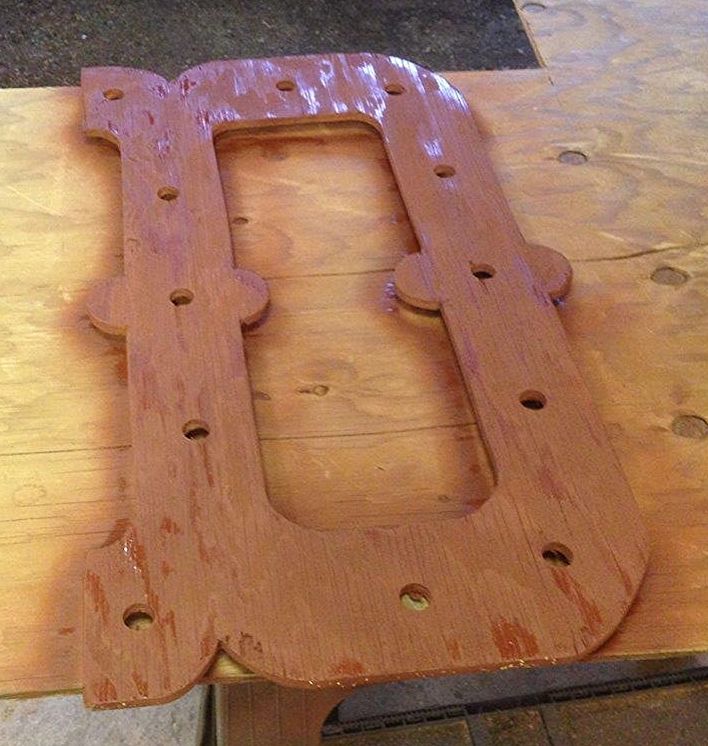 Once we were all mapped out, we used a jigsaw to cut out the letter and drill out the holes for the lights. We wanted our letter to be aged gold not SOLID GOLD so we first sprayed a rust color.
Next we added a light layer of black.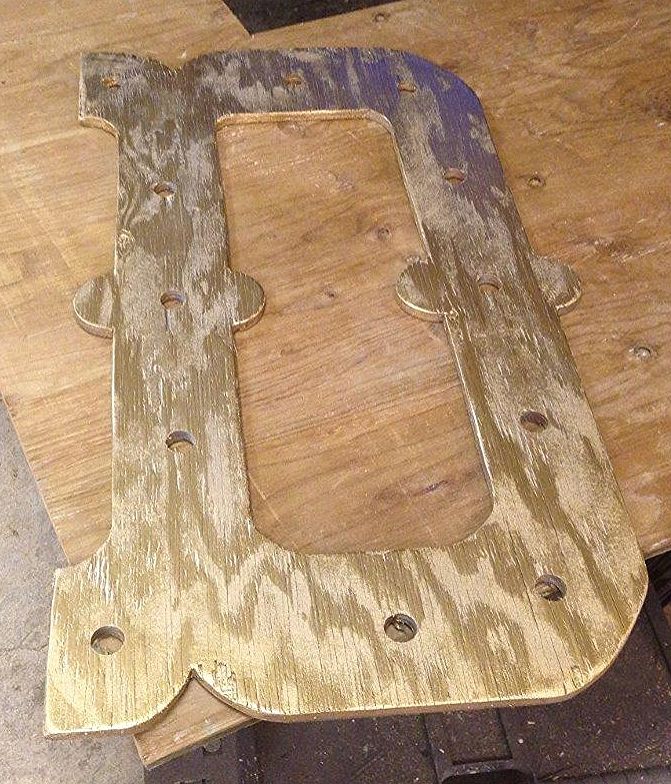 Then we added the gold! After a little light sanding to age the wood a bit we were ready to add the lights.
Next we flipped the letter over, popped in the light sockets, and hot glued them into place.
Finally, we screwed all the light blubs in and plugged in our new Outdoor Marquee Light!
Our DIY Outdoor Marquee Light is complete and hanging on our back fence. We loved it so much that we wanted it to turn on every evening so we have it on a timer.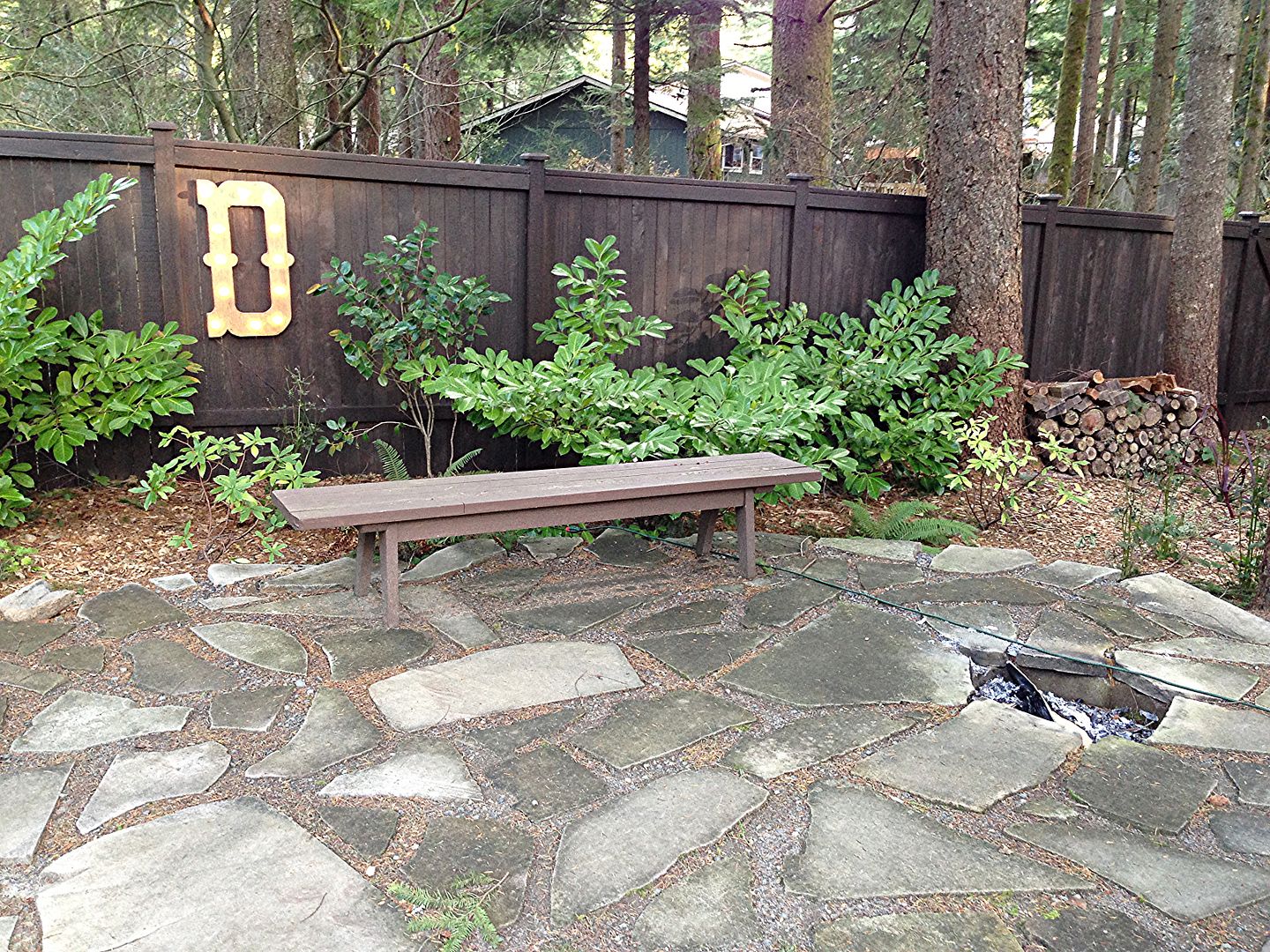 I can't wait to sit out here this summer enjoying glow of our fabulous light!
This is right off our back porch. We have two big pots of bamboo so you kind of peak through the bamboo when looking out into the yard when sitting at our table out there.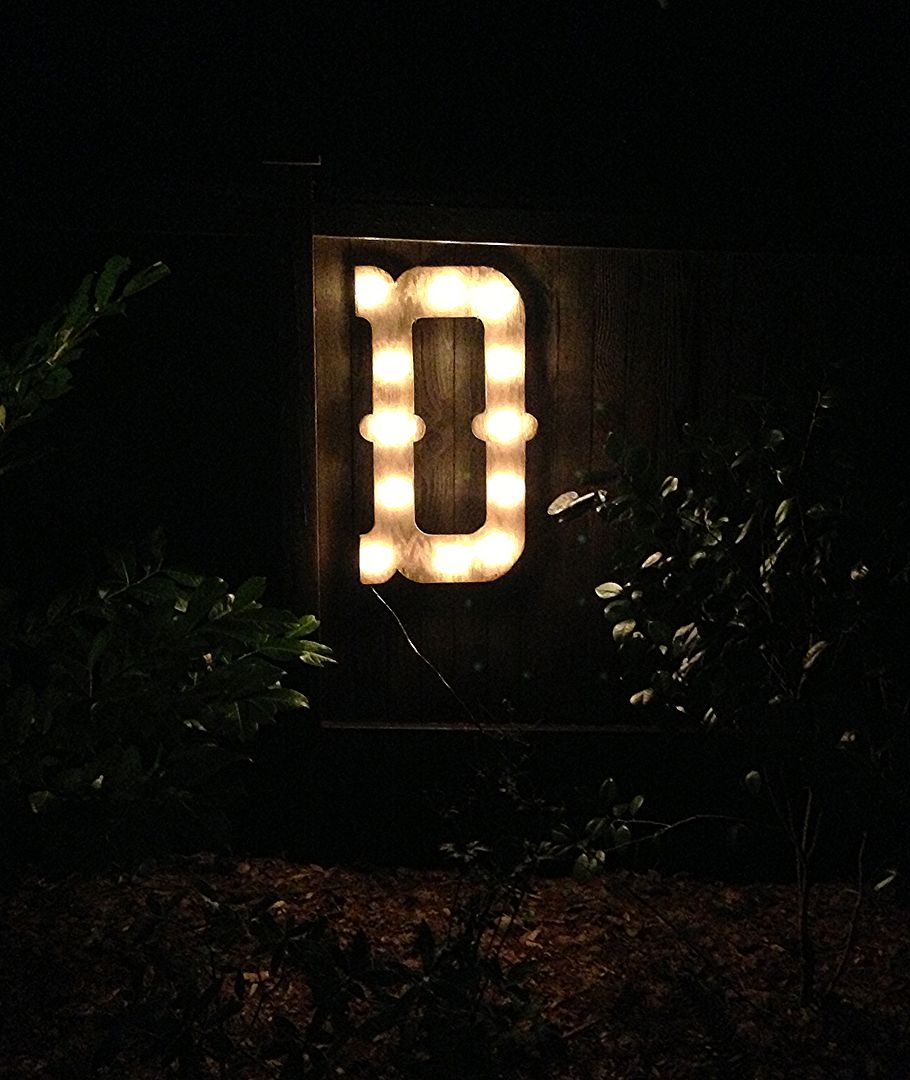 We can't forget about how fabulous it looks at night! Where will you hang your DIY Outdoor Marquee Letter?
Click here to see where I linked up
You might be interested in…

 Monogram Moss Wreath | Choose Happy Sign | Vintage Toolbox Charging Station | Chalkboard Sandwich Board