Every family has a story and our stories are told through the ordinary events of everyday life. I love the idea of passing our daily story to our boys to share the daily ho-hum stuff and the exciting days with their own families someday. A Perpetual Daily Calendar is the perfect way to chronicle our stories in a simple way that even the busiest mama can do!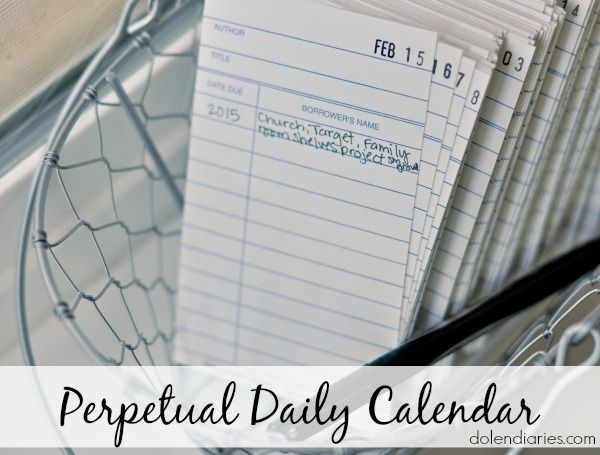 I'm not a scrap booker or a journal writer. I'm even horrible at making even digital photo albums! Seriously a family year book has been on my to do list FOREVER and I still haven't done it. I really wanted to find a way to chronicle our everyday life as a family that wouldn't honestly take a whole lot of effort and time. I tried the picture a day thing on my phone but then I'd forget to take a picture one day and feel like a loser because I missed a day so then the day would turn into a week, then a month, etc. Then there was the question of what would I do with all the pictures anyways since I'm horrible at making photo albums.
One thing I do almost everyday is make a to do list. I love making lists! Something about writing the list and then crossing things off just makes my heart sing. Why not combine my love of lists and desire to chronicle our life!?! Brilliant! I saw an idea on Pinterest where you cut note cards in 1/2 and store them in a berry basket. Cute, but then my wheels got to turning…
I ordered a date stamp like this one and some old school library cards from Amazon. How fabulous are these!?! Did I mention that I was a school teacher before staying home with my boys!?! Anything school supply-ish makes me drool!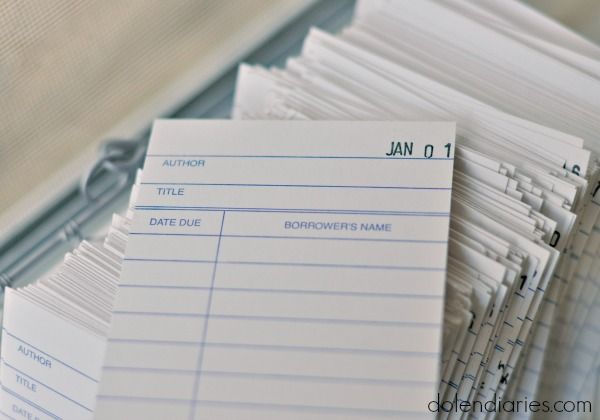 I stamped each card with each month and day of the year then I put them in a wire basket I found in the Target One Spot. I had bought this adorable small ceramic berry basket from Anthropology to keep the cards in, but the library cards were way too thick to fit. I think even the large one would have been too small as well if you were thinking of going that route.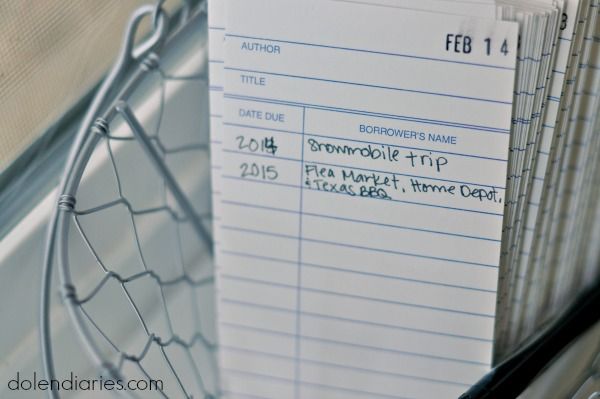 Everyday or even every couple of days I take a minute and write a quick note about what happened each day and if I forget then that's ok too! For example "Gray's 1st day of 6th / Ash's 1st soccer game " was one day and "Laundry and cleaned refrigerator out" was another. Not everyday is glamorous but that's life and I think we'll really enjoy looking back at what we did on that exact day over the years.