With the holiday season pretty much upon us it's so nice to have a few gifts stashed away. Whip out a few sets of these DIY Days of the Week Hand Towels one afternoon and you'll be ready with gifts that don't look like they are last minute gifts!
To make your own DIY Days of the Week Hand Towels, you'll need 7 white hand towels, (I got mine at Target. They come in sets of 6 not 7, think of it as an opportunity to make some festive towels for the holidays.) Heat N' Bond; and some fabric scraps from my stash.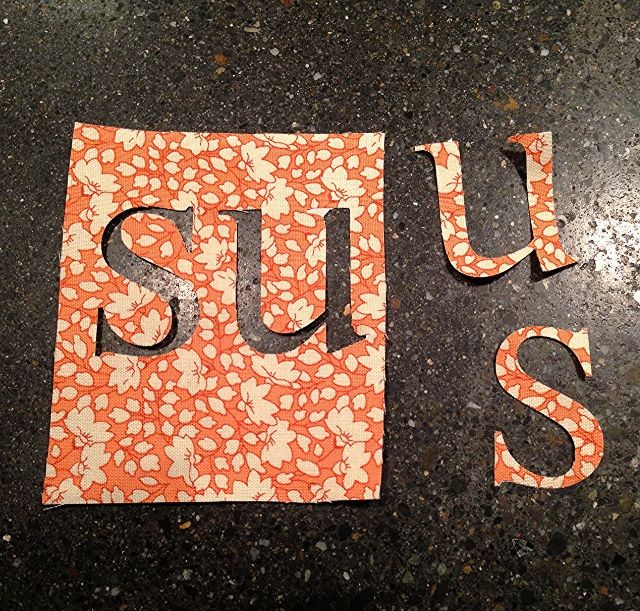 Follow the Heat N' Bond directions, I applied it to the fabric. Then using my Cricut, I cut out the letters m, t, w, th, f, s, su  for the days of the week from different fabric scraps. If you don't have a cutting machine you could print the letters, pin the paper to the fabric, and then cut out your own letters. Just be careful with the font you choose! You don't want it to be too difficult to cut out.
Once I had my letters cut out I ironed them on each of my  towels. *I folded my towels how I would display them to make sure that I was ironing in the right place.
My last step was to stitch down all the letters. I used my sewing machine but you could certainly hand sew them if you didn't have access to a machine. Since I want these to be used, a lot, I stitched all over each of the letters. After all, where ever the fabric doesn't get stitched down it will likely pop up. I want the letter edges to be securely attached so you can tell which day is which even after some washings. You could do less stitching for a shabby chic look.
DIY Days of the Week Hand Towels make a fabulous hostess or neighbor gift! Pair a set with some kitchen utensils and an apron for a more substantial gift for Christmas, a wedding, or a birthday!
Now you must hop around and check out these other easy gift ideas….
Family Fun Night || Seven Thirty Three
Maids a Milking  ||  Crafting in the Rain
Peppermint Sugar Scrub  ||  Here Comes the Sun
Days of the Week Hand Towels  ||  Dolen Diaries
Doormat Neighbor Gift  ||  The Benson Street