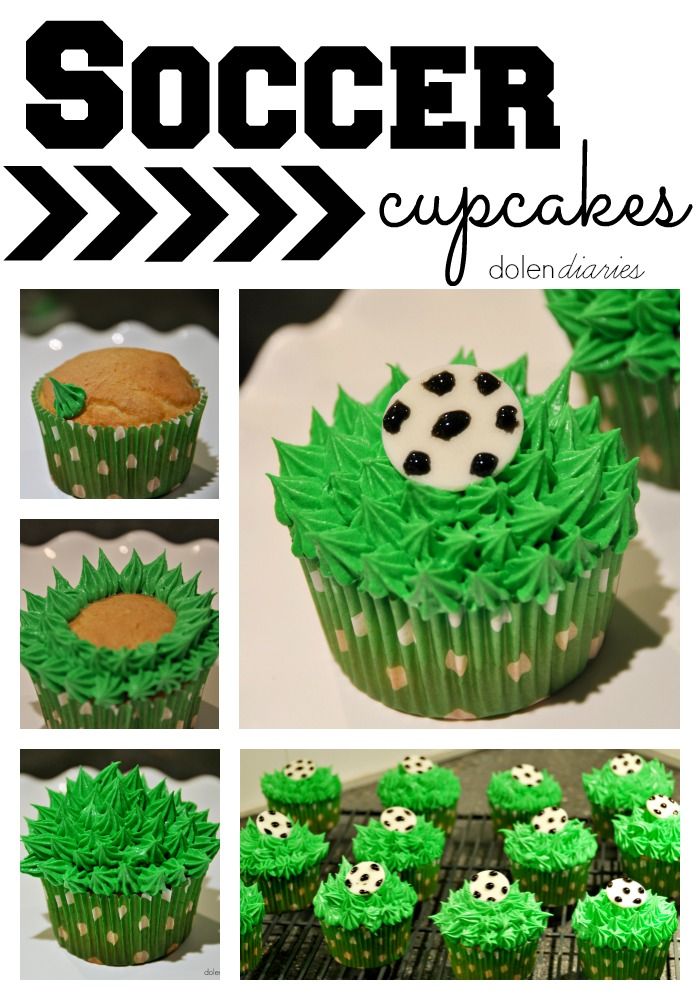 I love a theme and a celebration so when we were assigned to bring treats for Ash's 1st soccer game of the season I couldn't resist doing a little something special! I whipped these Soccer Cupcakes out in no time and you can do it, too! I'll share my cheater methods with you!
To start, I use a box mix to make my cupcakes. Usually one that is on sale, yes I'm that picky. Then for frosting most of the time I use the can-o-frosting that is next to the cupcake mix but to make it a little thicker for piping I beat in some butter, powdered sugar, & pure vanilla. I don't measure any of these…just start small with both because you can always add more but you can't take it out!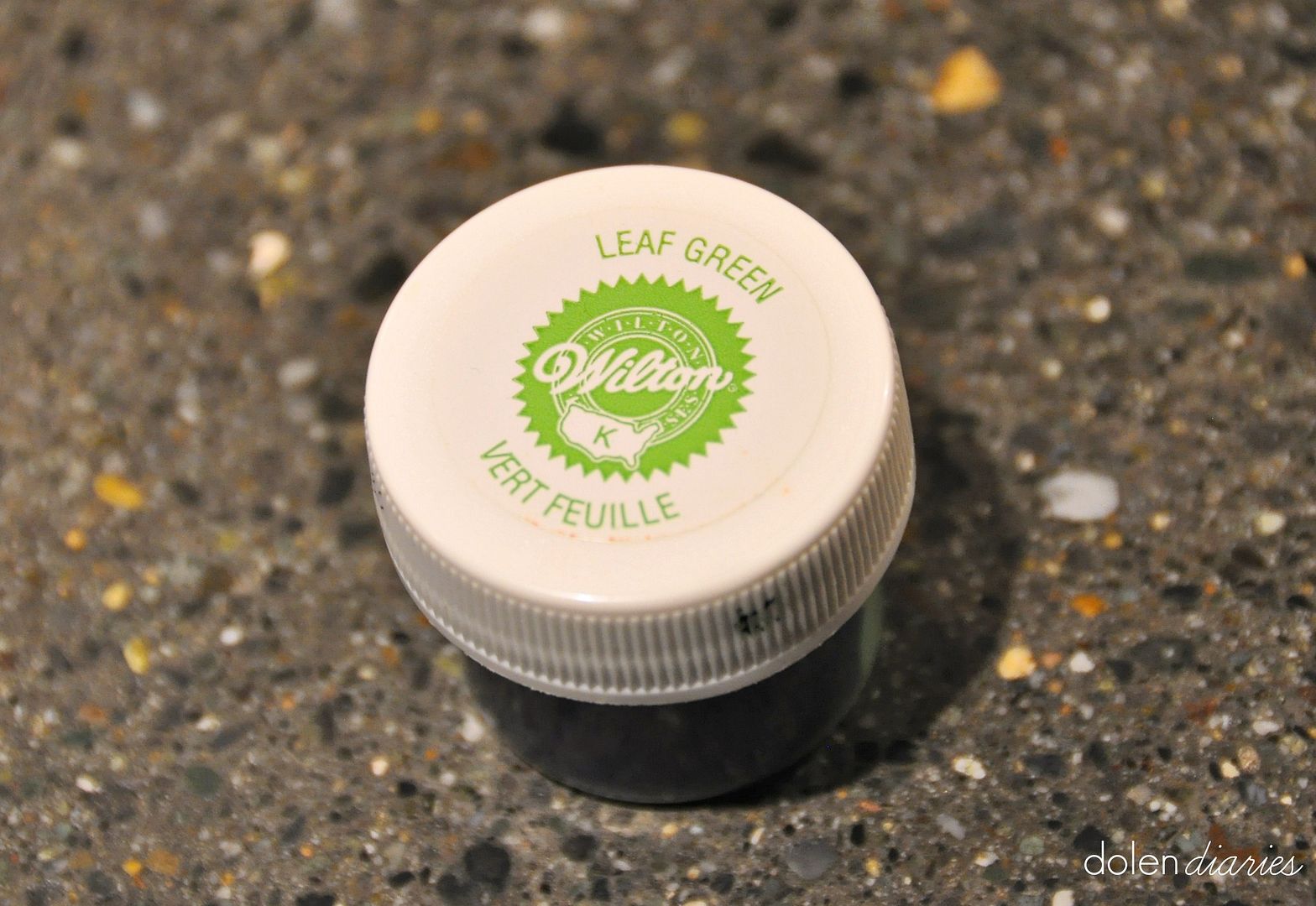 To make the frosting green, I use Wilton's coloring gel in Leaf Green. I can never make a bright enough color with the liquid food coloring from the grocery store. You can find the coloring gel at most craft stores like Hobby Lobby, Michaels, or JoAnn's. *A little tip…to add the coloring gel dip a clean toothpick into the gel then dip that same toothpick into the frosting. Swirl it around mixing the gel into the frosting. If you need more color get another CLEAN toothpick and repeat. Never dip a frosting colored toothpick into the gel, you'll contaminate the gel.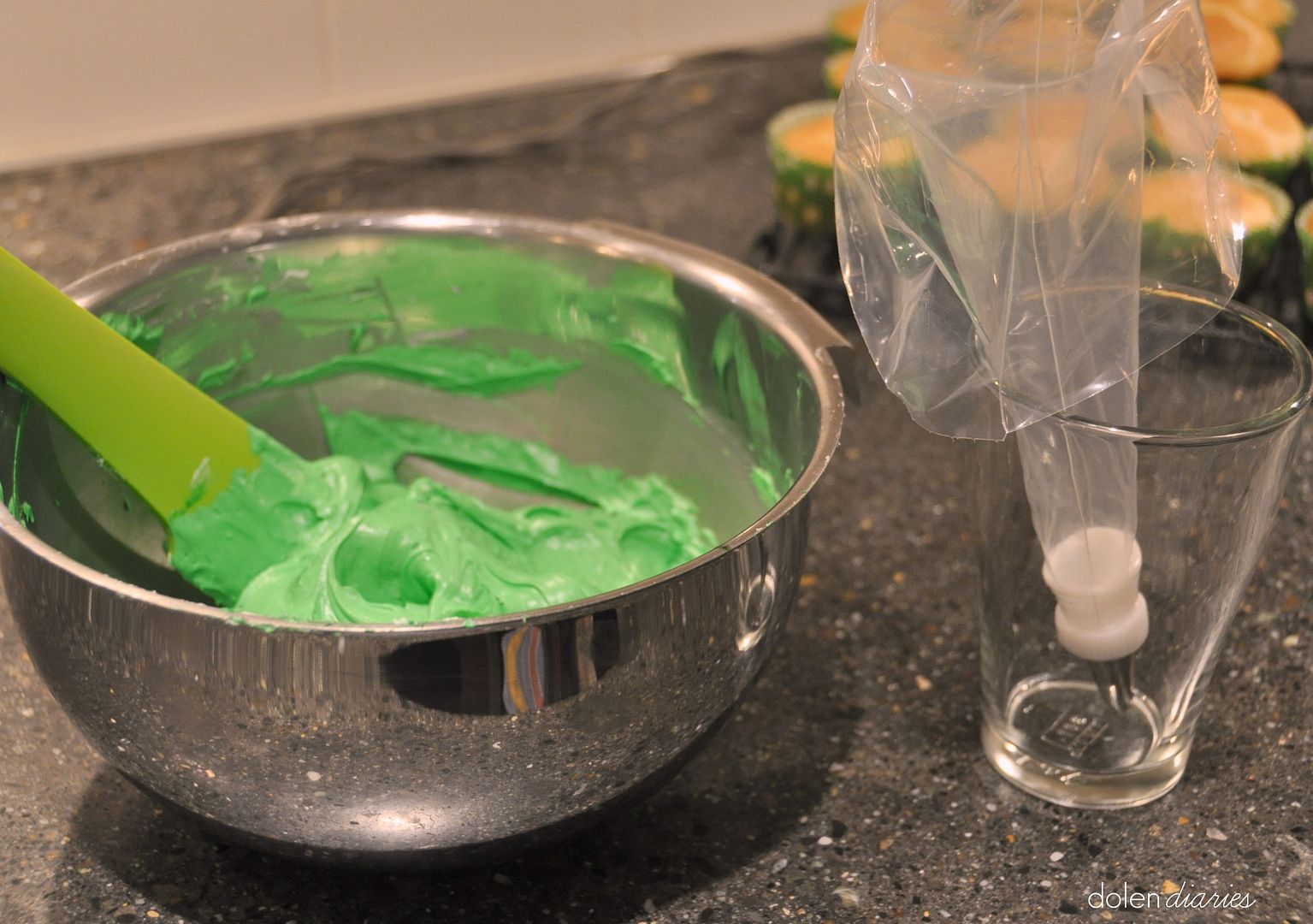 Once you get your color all dialed in you're ready to fill your piping bag.
I used Wilton's #21 decorating tip to make this "grass blade".
To cover the whole cupcake with "grass" I first piped a row along the outter edge of the cupcake.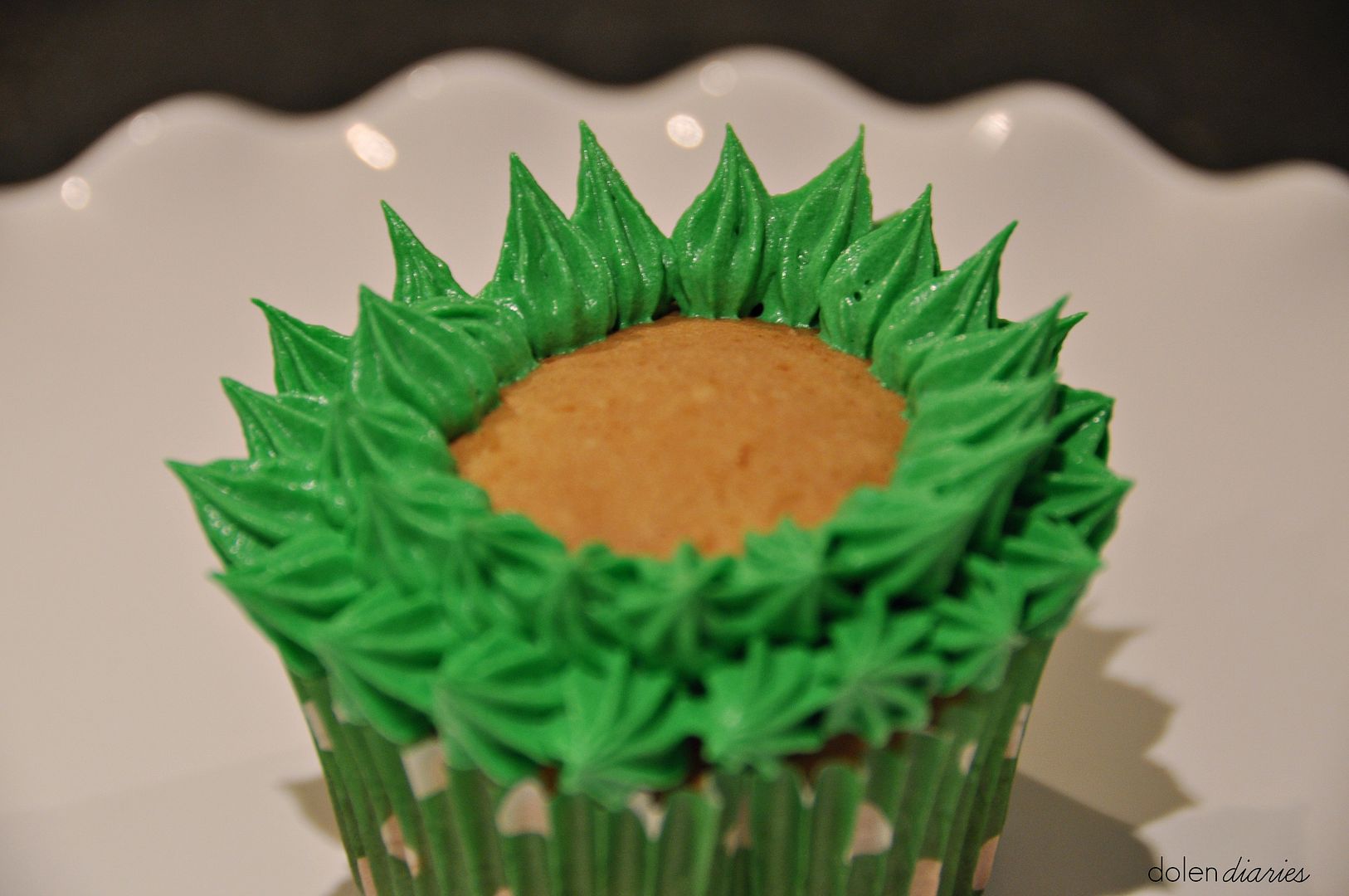 Then I piped a second row of grass.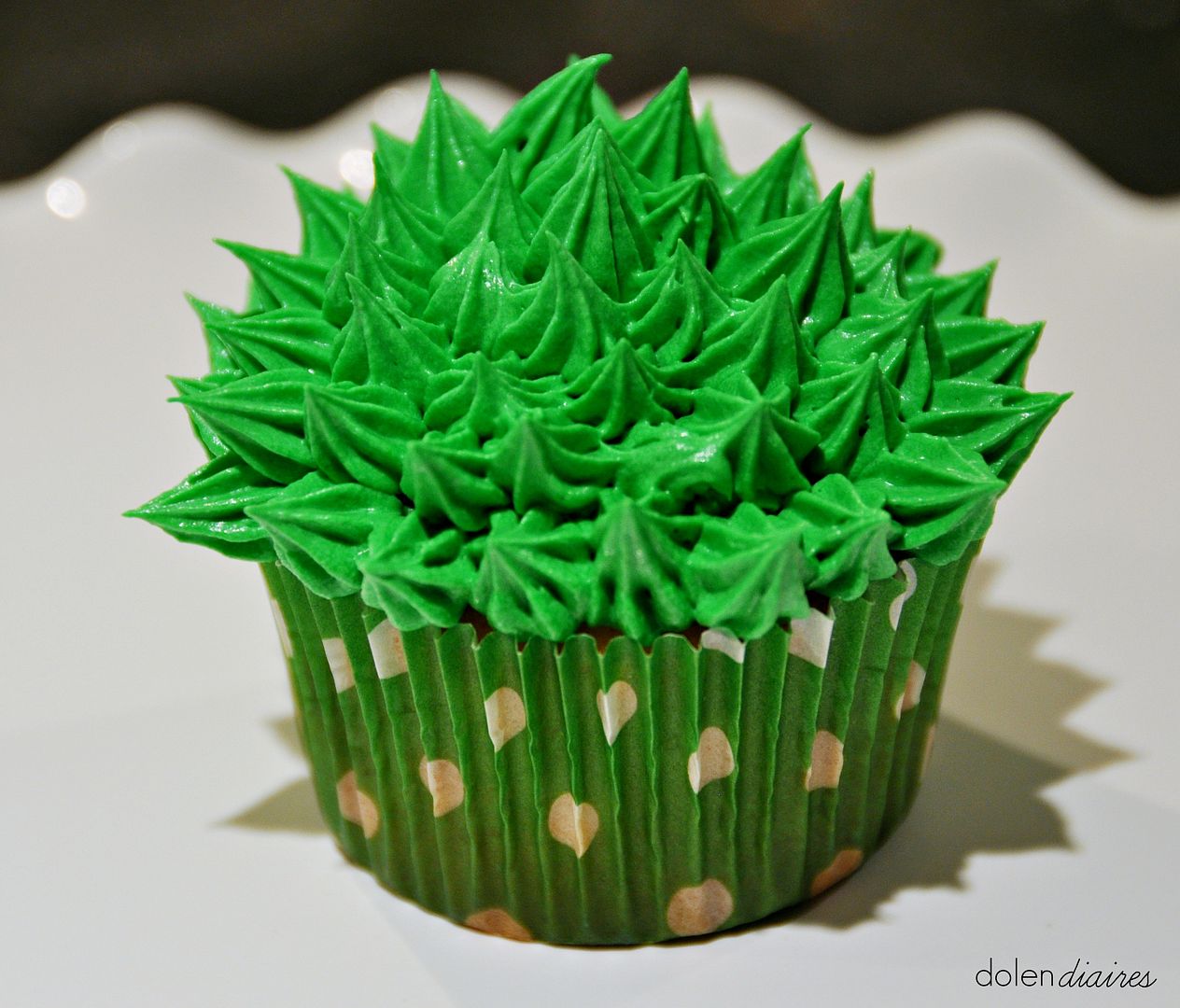 I continued to pipe until the whole top was covered in "grass".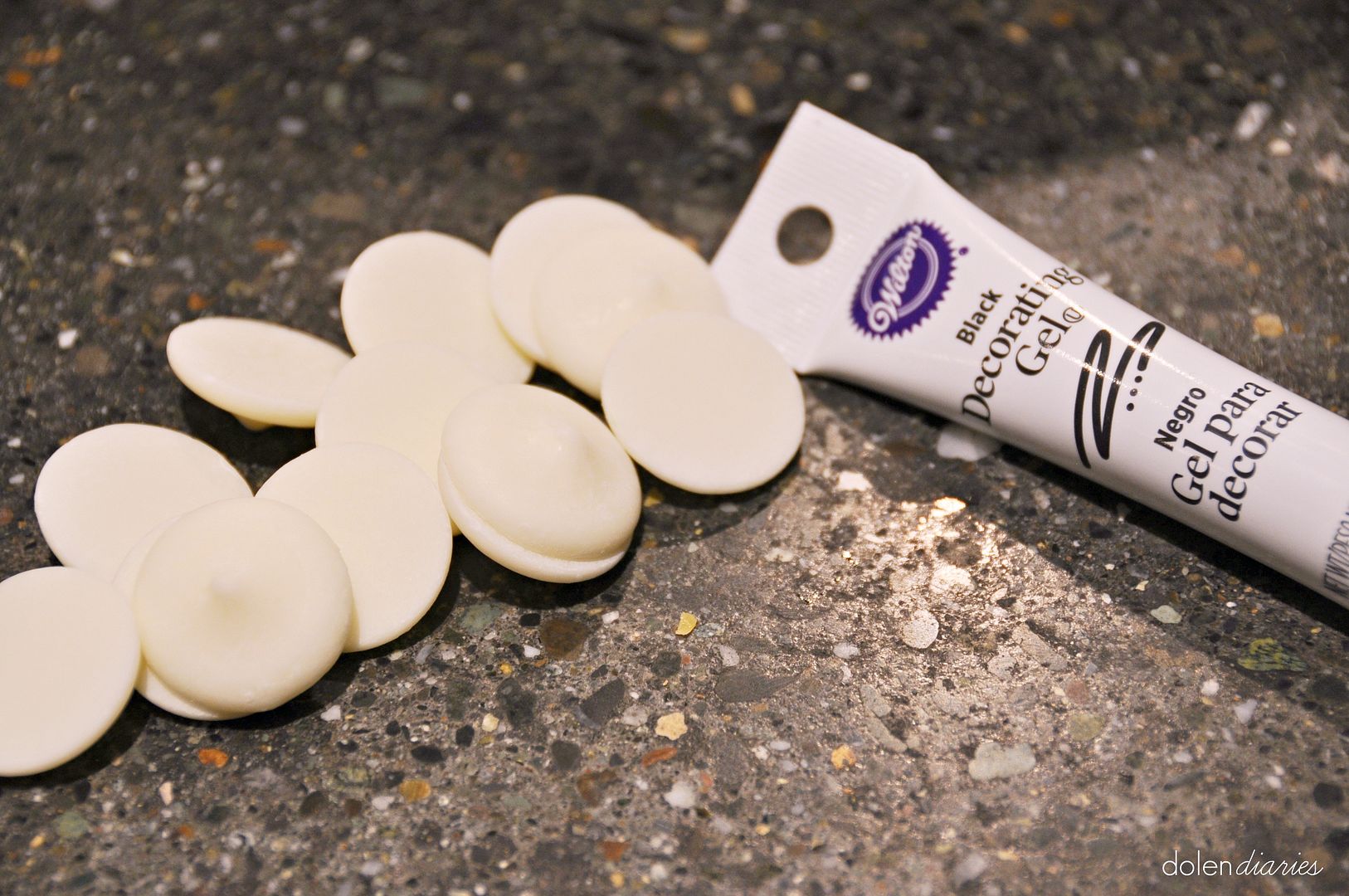 For the soccer balls, I used Wilton's candy melts & some black decorating gel.
These are SO easy to make! I simply put a candy melt on top of the grass upside down and add some black blobs. Done!
Aren't these Soccer Cupcakes super cute!?! They were a total hit with Ash's team and I know they will be for yours, too!!