"This post is sponsored by Wallternatives but all opinions are 100% my own!"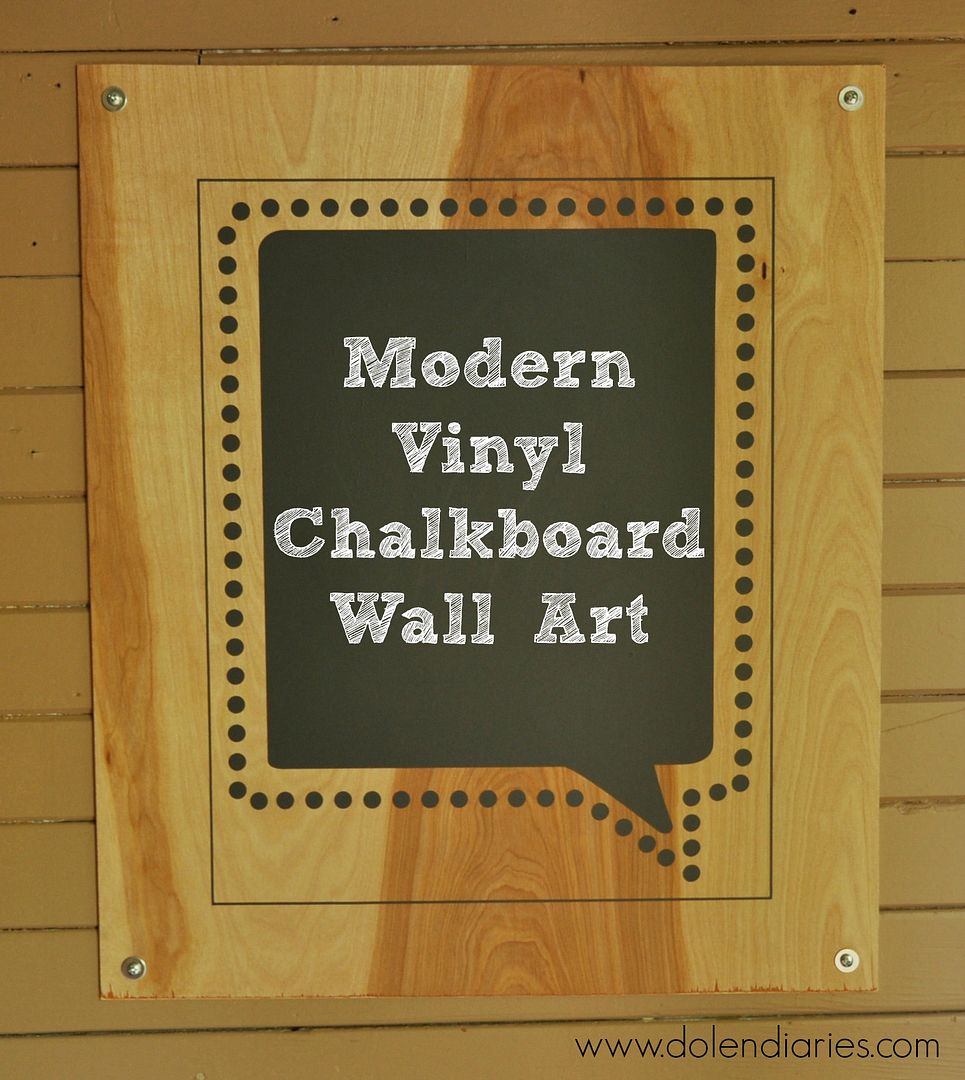 I was thrilled when I found out that Royal Design Studio Stencils was coming out with a new line called Wallternatives (WallPrints™ Fabric Decals; ChalkTalk™ Chalkboard Art; Designer Vinyl Decals; and coming soon….WallAppeal™ Removable Wallpaper & EtchLook™ Decals to look like etched glass). It was even more thrilling when they asked me to try out something from their new line! I popped over to their website and man I had a hard time deciding!! They have SO many cool options (this isn't your mama's wall decals)! I adore a good chalkboard so I decided to go with the ChalkTalk™ Chalkboard Art's Modern Speech Bubble for our boys' Kid Cave. ChalkTalk™ is perfect for a kid's space because is not only lead-free and phthalate free but it is also rated safe in a food service environment. ChalkTalk™ Chalkboard Decals are designed to be applied to any flat, smooth surface such as refrigerators, doors, and painted walls….I had a problem the space I REALLY wanted to put this in isn't a flat, smooth surface. Hmm…I hear a garage date night coming on, don't you!!?
By now you all know Micah and I spend most of our date nights in our garage making projects, lots and lots of projects. What can I say!?! It's our thing! I have some friends that think it's awesome but the garage is a place to avoid at their house not a place for a date night! Never fear, even if DIY isn't your thing, yet (give me some time and I'll bring you over to the DIY side!), I have the PERFECT garage date night for you! Handy or not with the help from Wallternatives, you can make this Modern Chalkboard Vinyl Wall Art!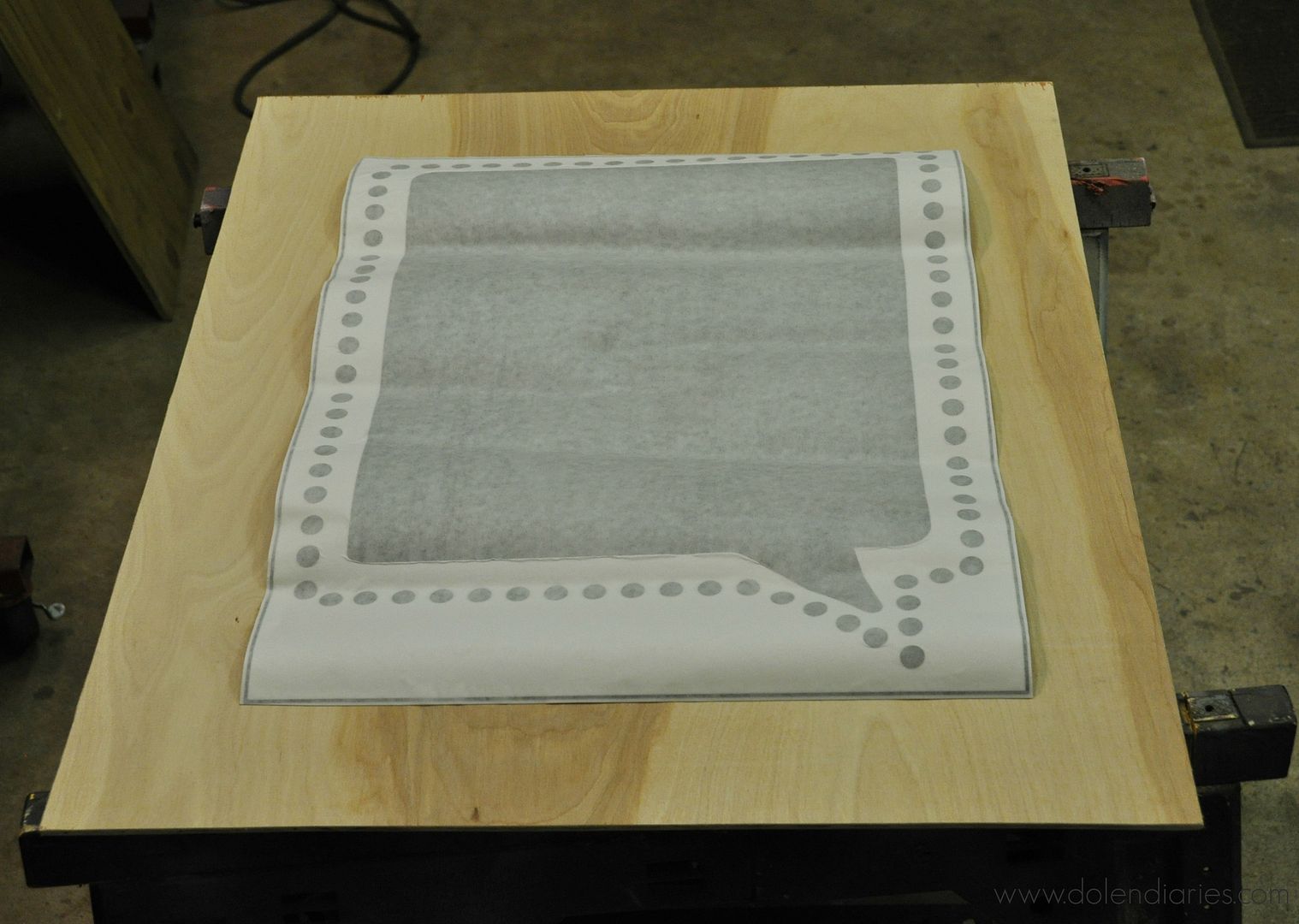 To start you will need a piece of 1/4 inch underlayment cut to 24″ x 28″ (This is the perfect size for centering the Modern Chalkboard Vinyl Wall Decal if you order a different decal you will have to adjust your measurements to fit that decal's measurements.) You can get this at any hardware store like Home Depot and they'll even cut it down for you if you don't have a saw. Underlayment splinters a bit when cut so you'll need to smooth the edges with sand paper. The surface of underlayment is super smooth which is perfect for a chalkboard. Wipe down the wood REALLY well to remove and dust. You DO NOT want dust under your vinyl!
Micah and I both love the look of a clear coat. It deepens the color and will make the underlayment wipeable with a damp cloth which is perfect since the chalkboard decal wipes clean with an eraser, damp towel, or sponge. We sprayed on three super thin coats. If you spray on thin coats you don't have to worry about A. runs and B. it dries faster. *Start spraying off the piece, spray in a long sweeping motion, stop spraying off the piece, repeat until you've coated the whole piece of wood. (We were listening to the Hall & Oates Pandora station during this date night which is a good one for a little romance!)
Give it a couple of slow dances around the garage (or in our case chat and periodically sing along) to dry; grab your blow dryer (yes that's right your blow dryer) and warm up your vinyl decal. There is a lot going on with the outer boarder, the dots, and the actual center chalkboard which can make transferring a little tricky. If you heat up the vinyl it sticks easier to the transfer tape which is the thin sticky paper over the top of your vinyl decal. Gently peel the transfer paper off of the backing. As you peel, all of the vinyl will stick to the transfer tape, leaving the backing blank.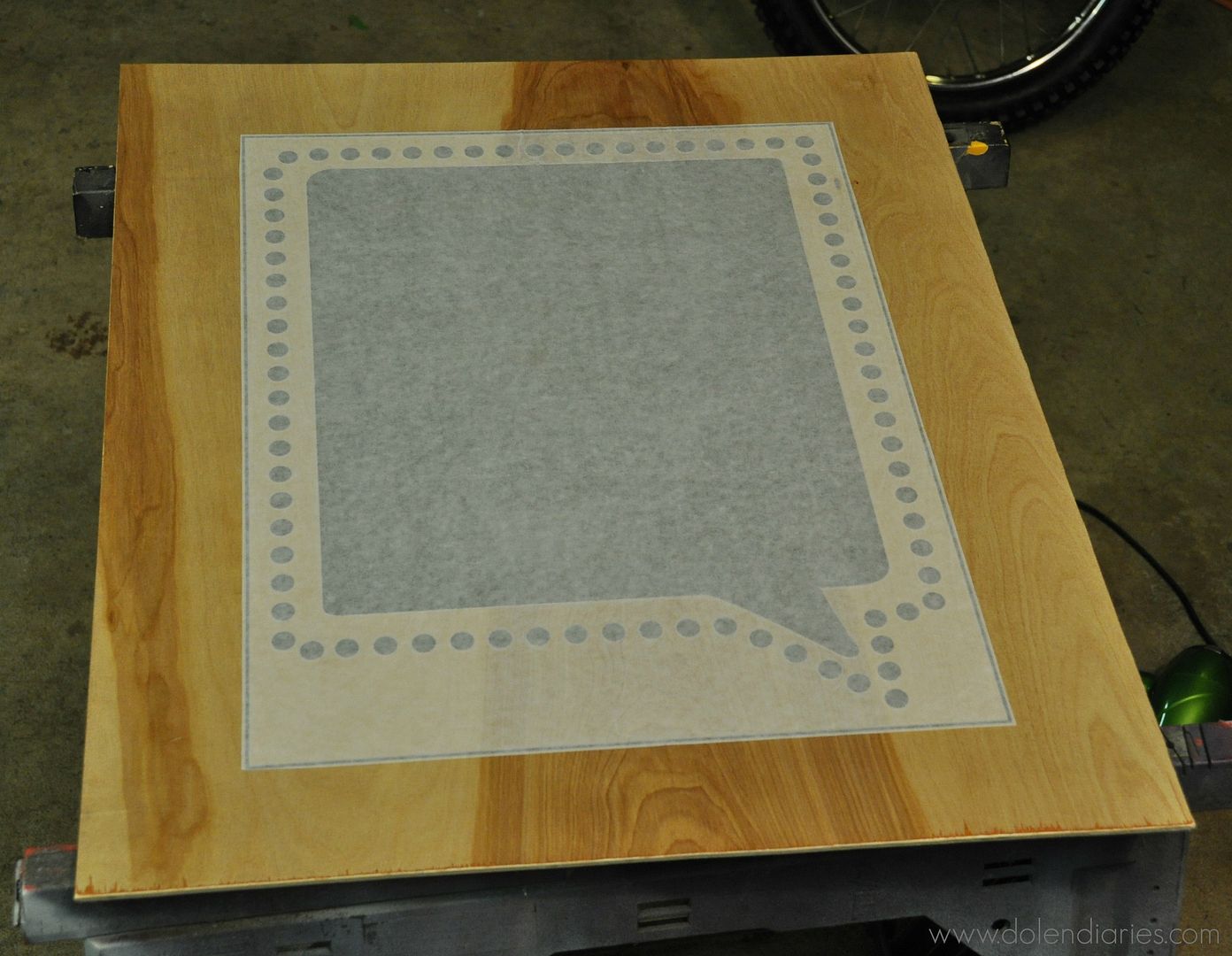 Find the center of your wood and press the transfer tape onto the wood. Grab a couple of debit cards and run them all over the top of the transfer tape.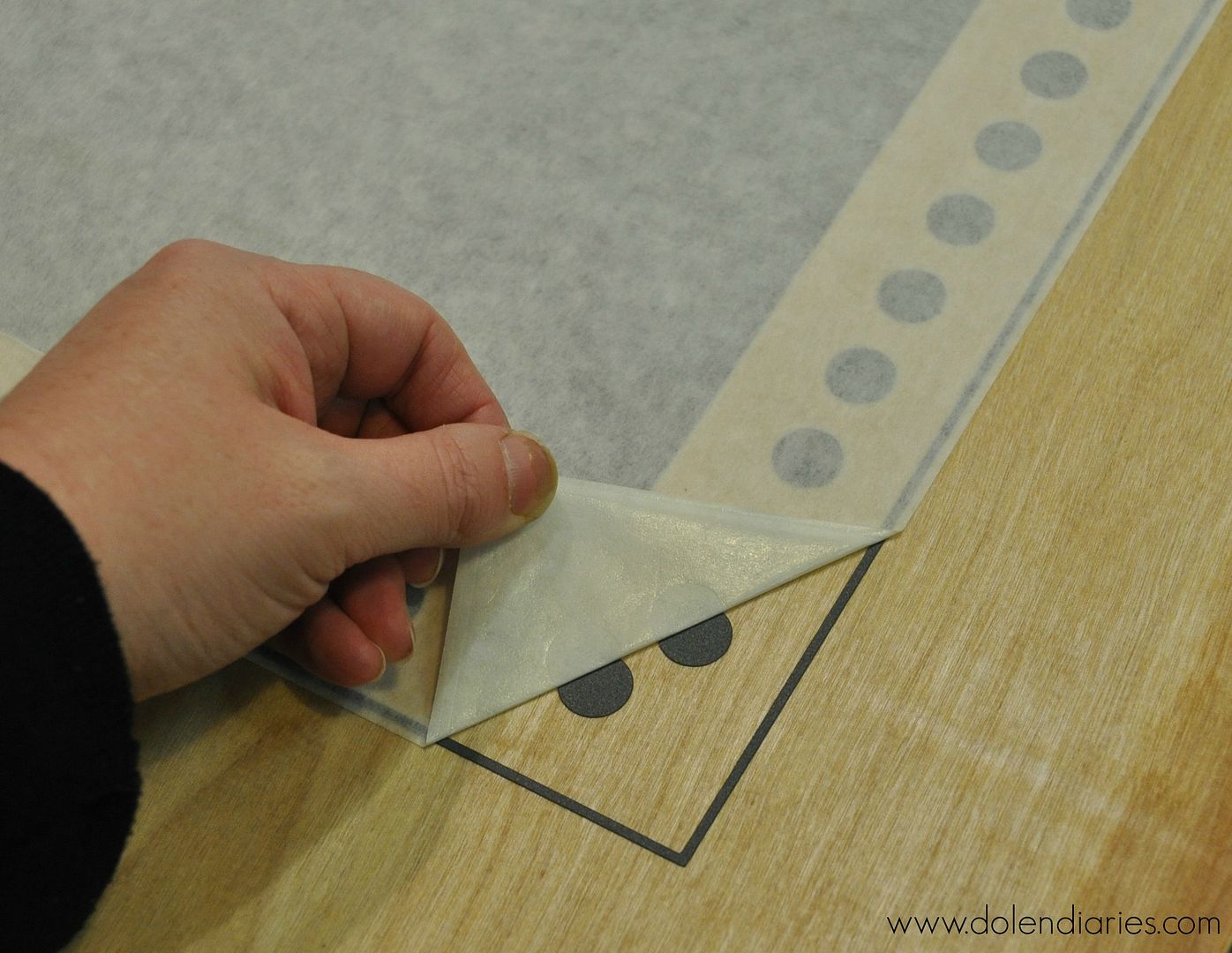 After you are certain that you have pressed all of the vinyl onto the wood, peel off the transfer tape. *This part is SO exciting!
Peel from the edges at a diagonal working your way into the center.
Now you have your modern chalkboard vinyl wall art! But wait…we need to hang this!
Always fans of giving things an industrial look we took 4 pan head screws and 1/4″ washers to hang ours. First drill a hole in all four corners using a 3/16″ drill bit.
Micah showed me this trick to make the hole cleaner…use a counter sink bit. Now, doesn't that look nice!?!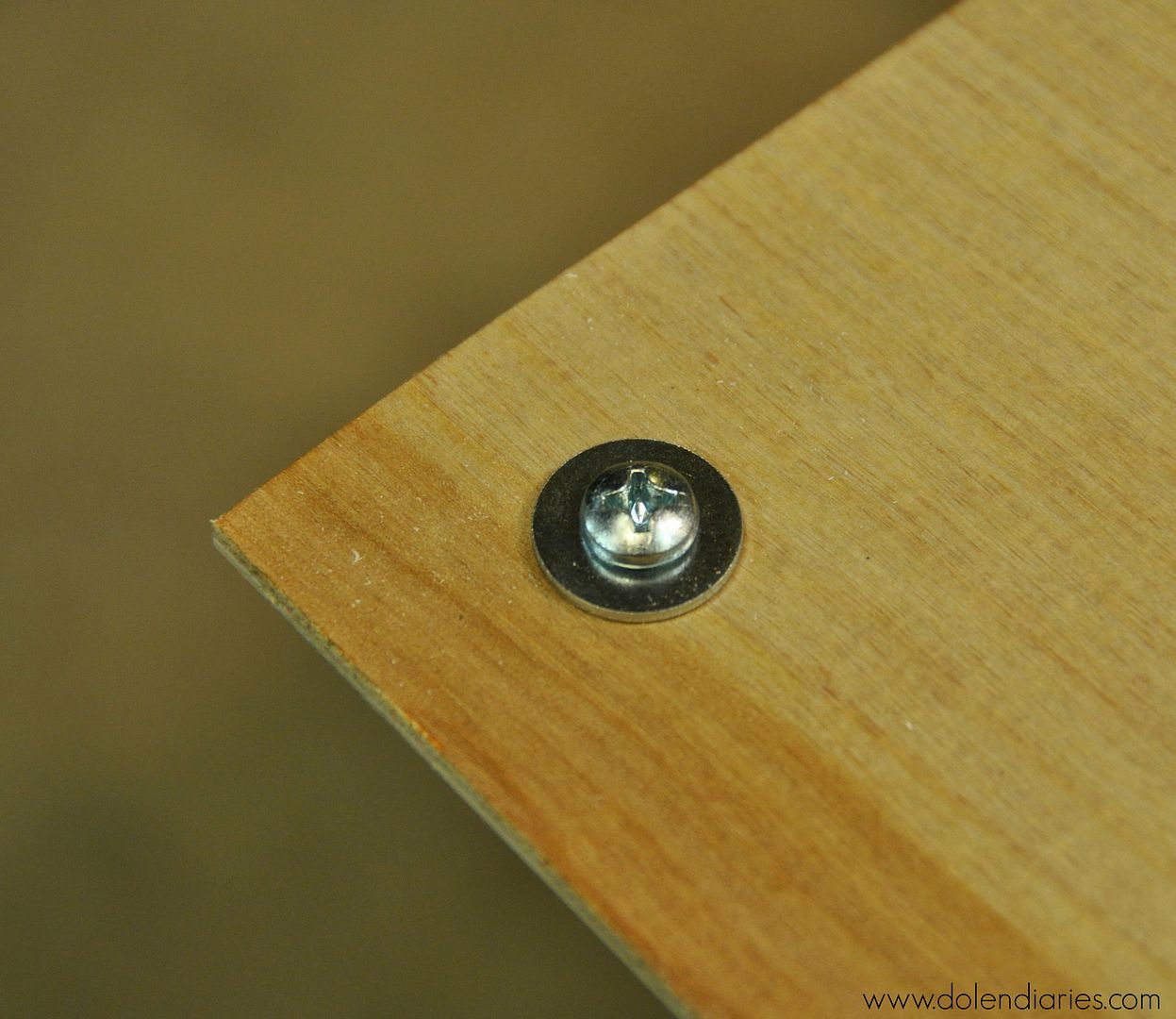 Place the washer over the hole and pop in the screw.
Now isn't that super cool looking!?!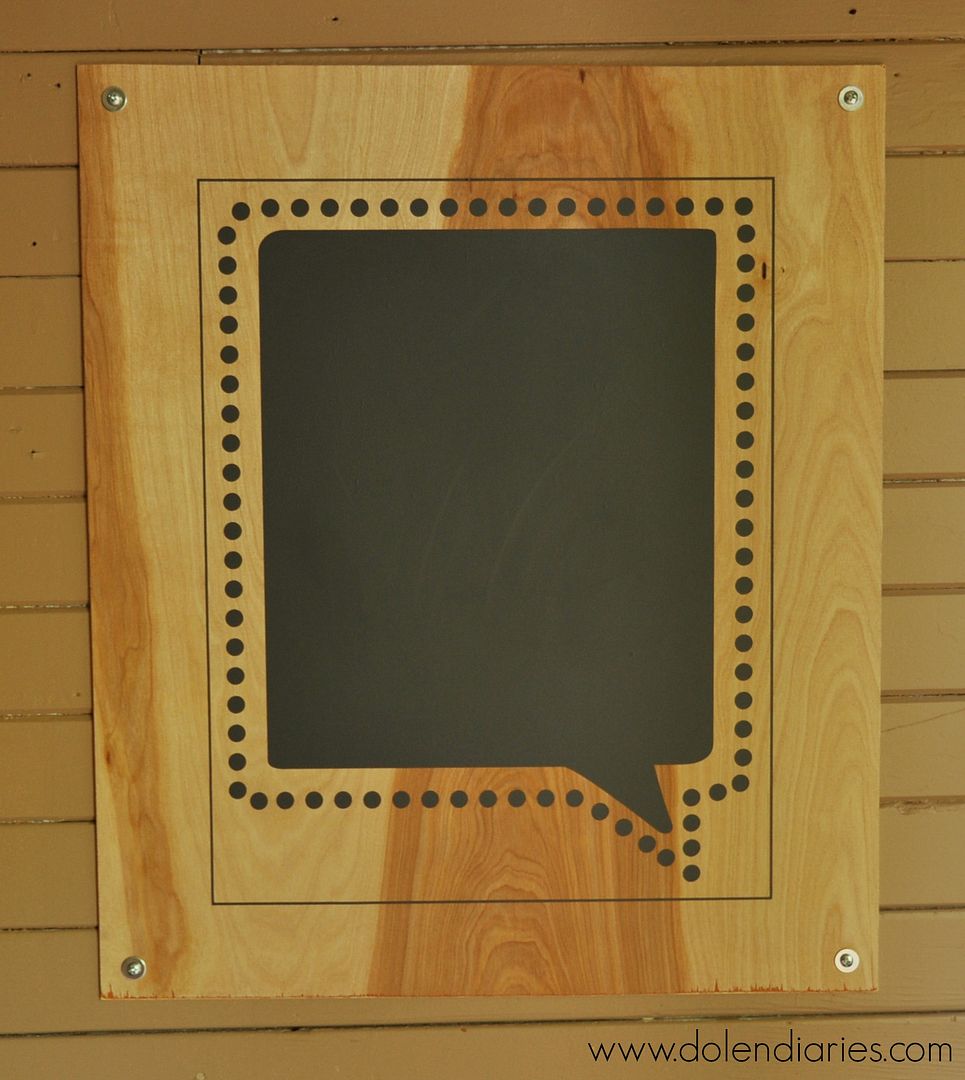 If you don't want to mess with the drill stuff you could always use those removable picture hanging things and you wouldn't have to worry about holes in the walls either!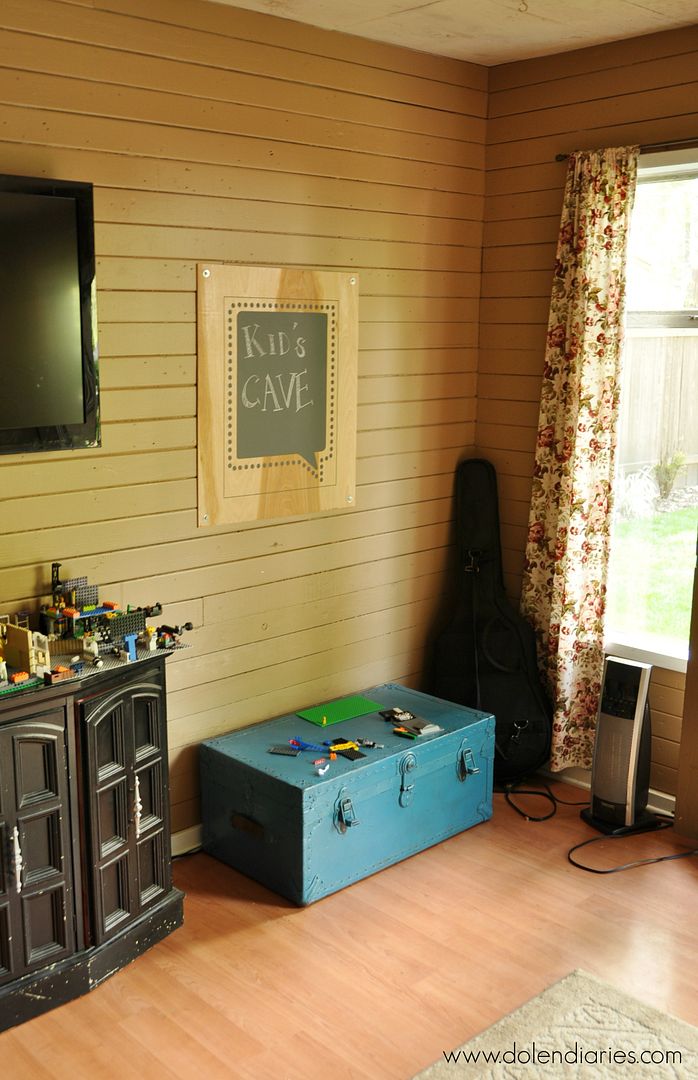 Seriously, how cool is this modern chalkboard vinyl wall art!?! It's the perfect addition to our Kid Cave which needs a serious makeover hello floral curtains…did I mention we have 3 boys and no girls!?! Now go grab your calendar and get this garage date night scheduled!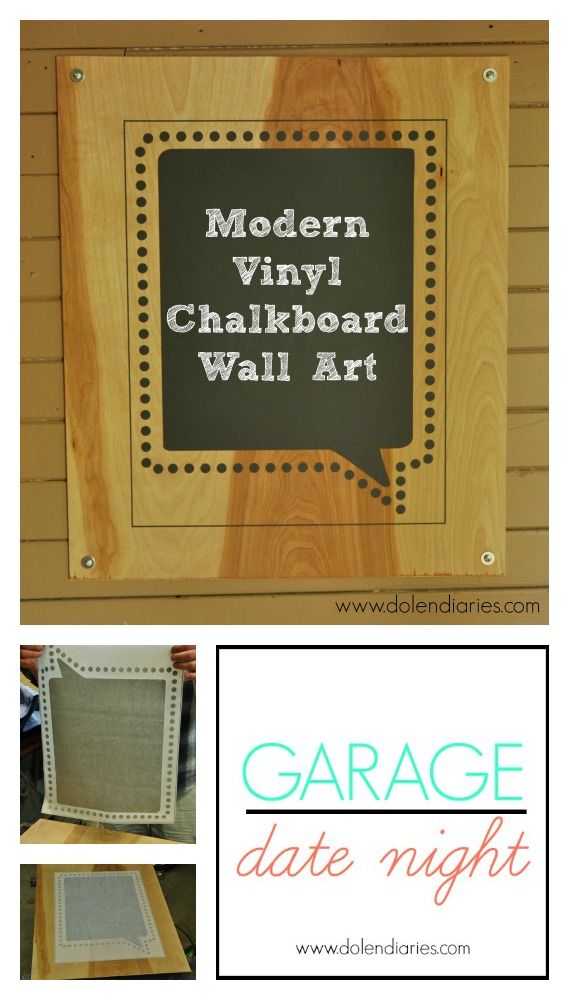 You might like…
DIY Outdoor Marquee Light | DIY Pallet Lemonade Stand | DIY Pallet Wood Storage Crates