Ash's class has been working on reading 3 digit numbers and it's been tripping him up a bit. He's got his 2 digit numbers down and adding that hundreds column is tricky. For example instead of reading three hundred and seventy-two, he says thirty seven and two. We've been blessed with some fabulous weather this week in the PNW. Rather than make him sit inside at the table where he usually does his homework, I thought we'd mix it up and take math practice outside to play Roll A Number.
To play you'll need:
sidewalk chalk

a sidewalk, chalkboard, or pavers

a die *you could use 3 dice and let them choose which order to write the numbers in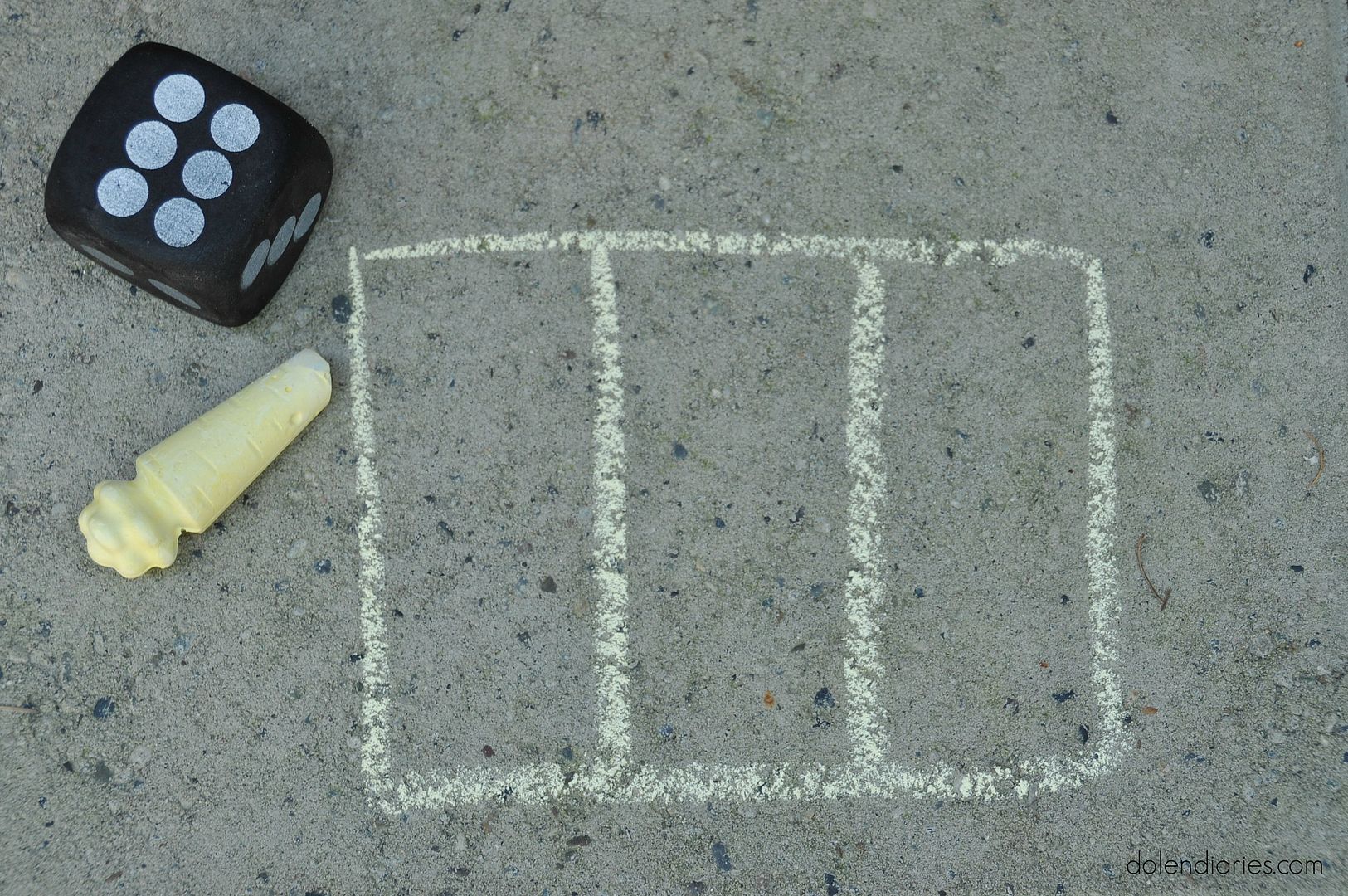 Draw a three column grid.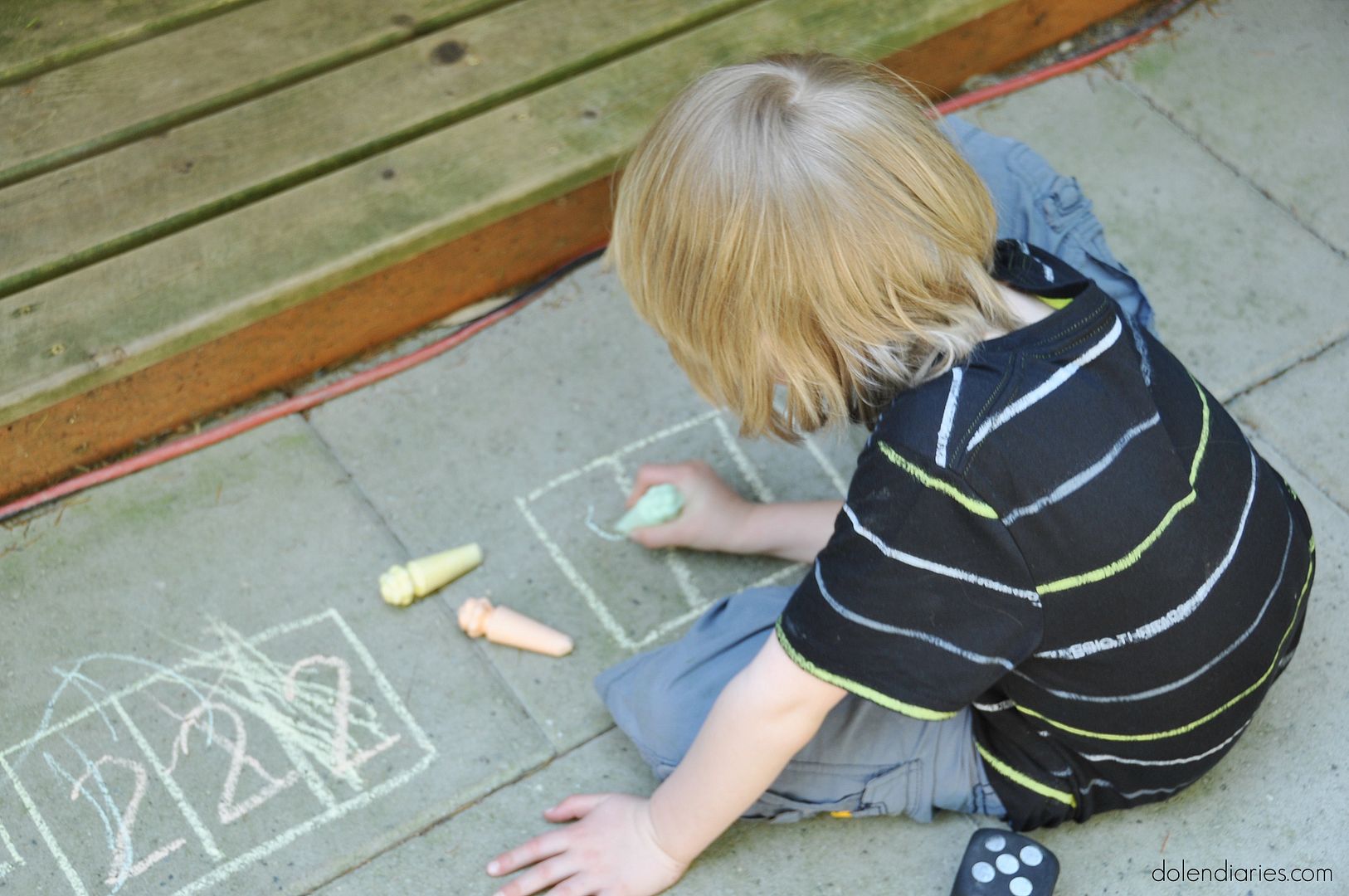 Roll the dice and write the number in the first column.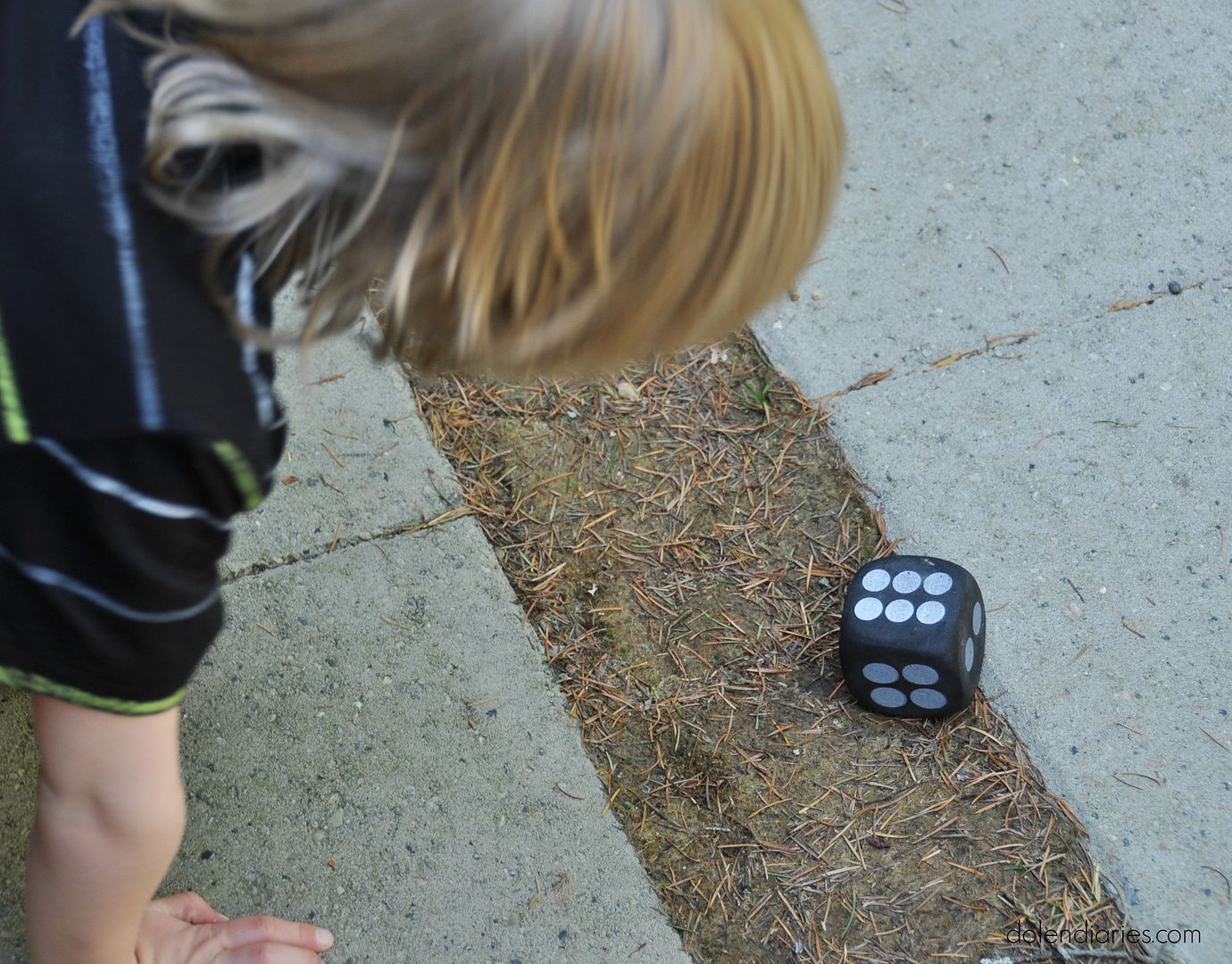 Roll the dice again and again for the second and third columns.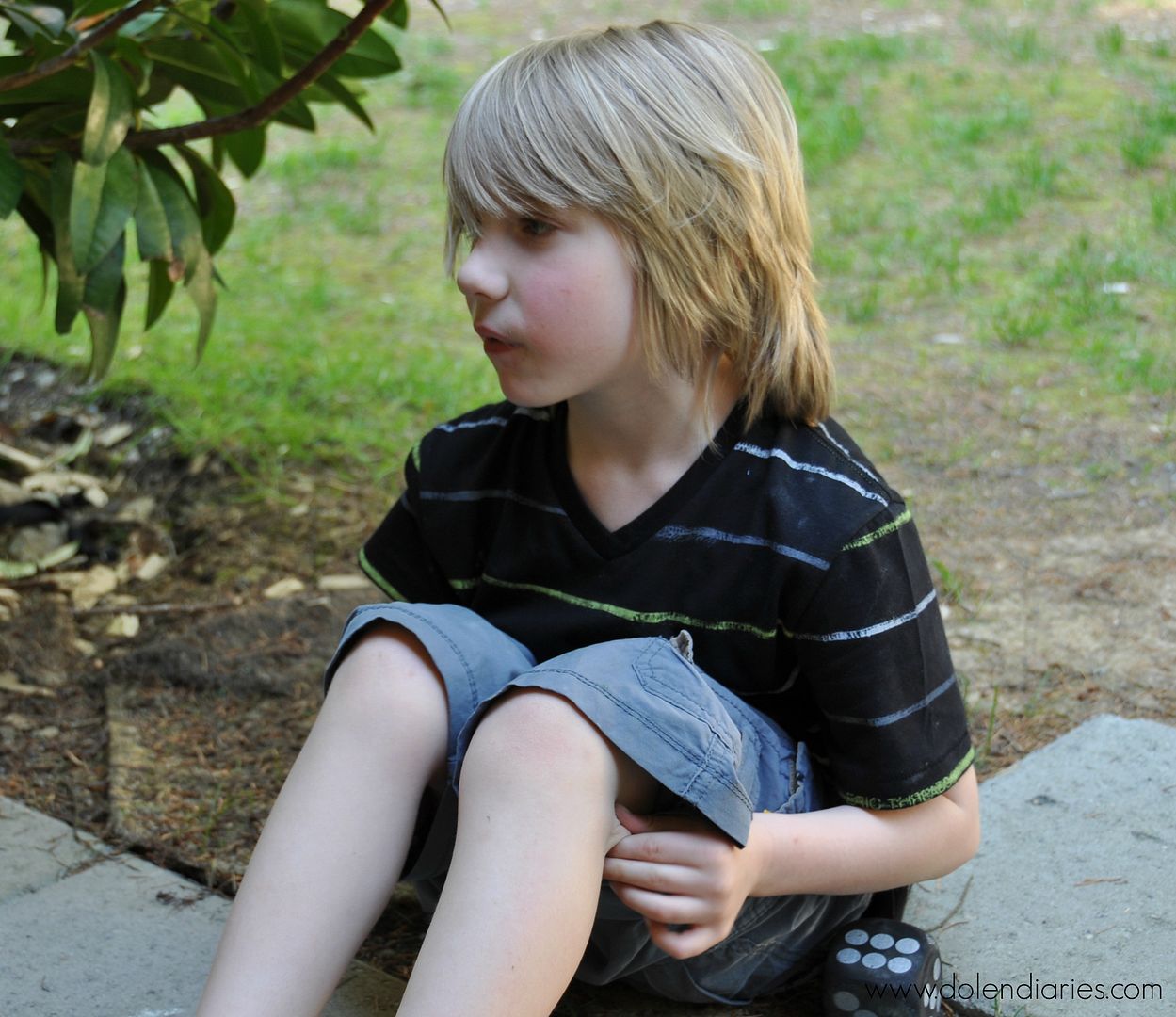 Read the 3 digit number.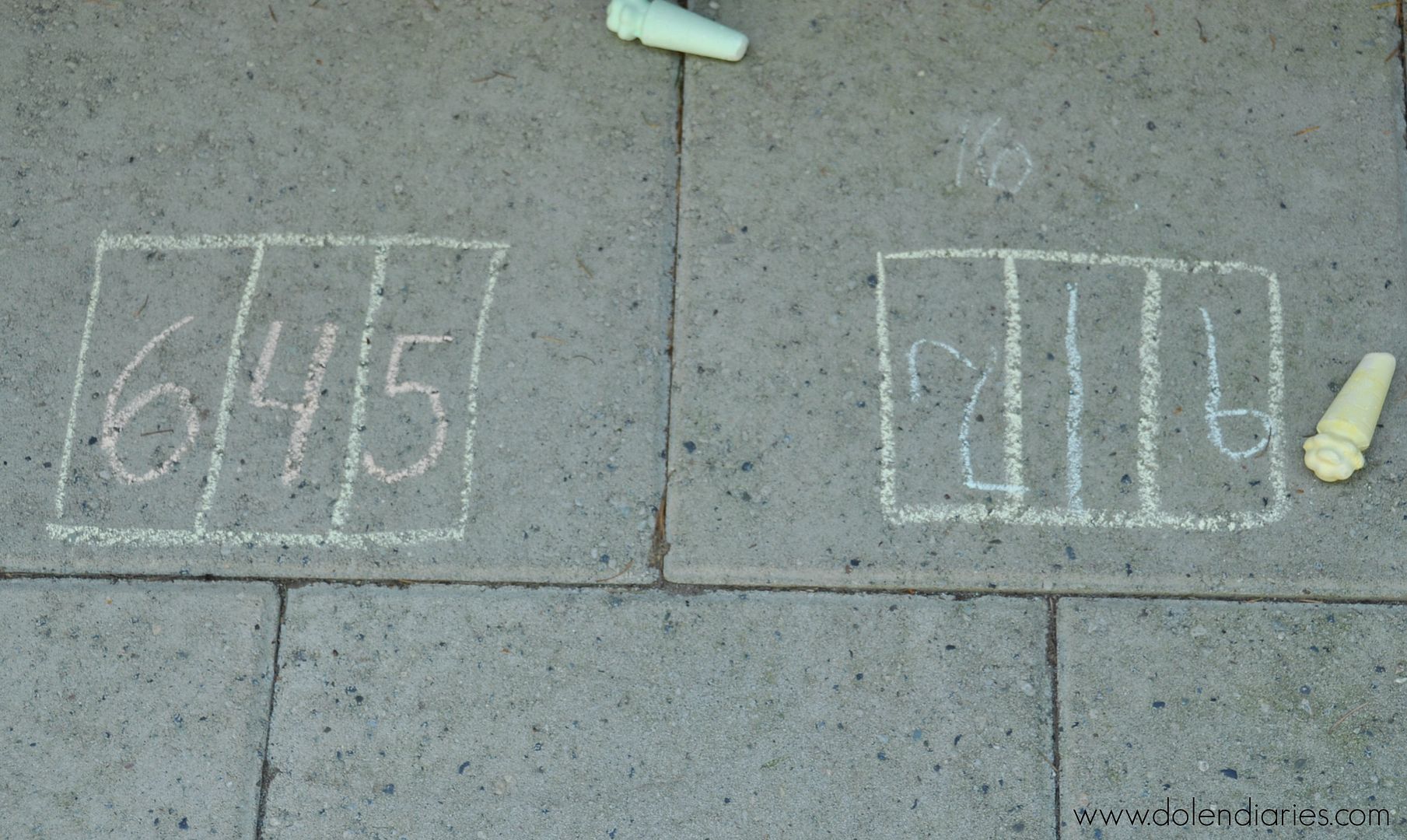 Take turns trying to see who can roll the highest number.
Throw a fit because it's not your turn. Oh wait that's just at my house, skip this step.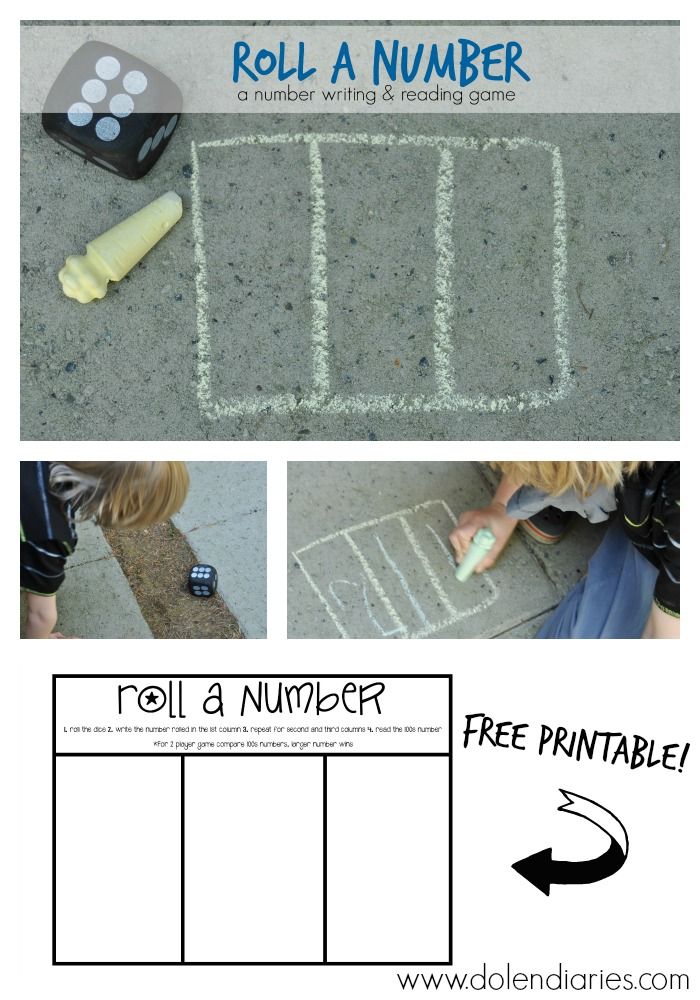 Ash had fun playing and I'm adding this one to our family game night list. Unfortunately, we don't always have this fabulous weather so I made a printable template. You can download one here!
What kinds of learning games do you play with your kiddos?
~Shelly
Click here to see where I linked up!
You might like…

Sight Word Work: the | Kevin Henkes Activities | Spider Web Learning Mats | Printable Blank Bingo Card