Are you like me and adore the look of vintage lockers? Do you find yourself drooling over them online, at flea markets, and in antique shops? But stop yourself from investing in them because you are unsure of how to use vintage lockers in your home décor? Let me give you some inspiration!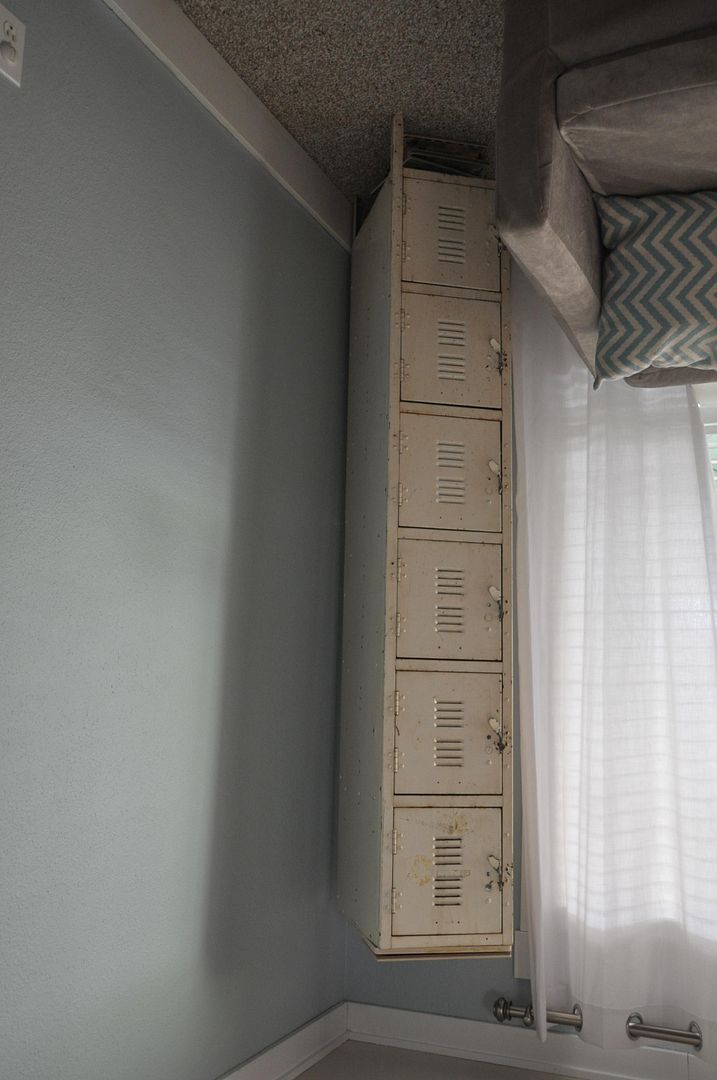 Vintage lockers can add so much style and personality to your space and I'd wanted some for years! When my husband and I came across these at an antique shop we HAD to have these even though we had no idea of where we were going to put them or how we were going to use them.
In fact they sat empty in our living room for a while before I figured out how to use them! I guess the good news is that with the doors shut you don't know if they are empty. (Can I just pause a moment and say how happy I am that I painted our living room this summer!?! It's SO much lighter and brighter. Looking at this picture made me really grateful for the change.)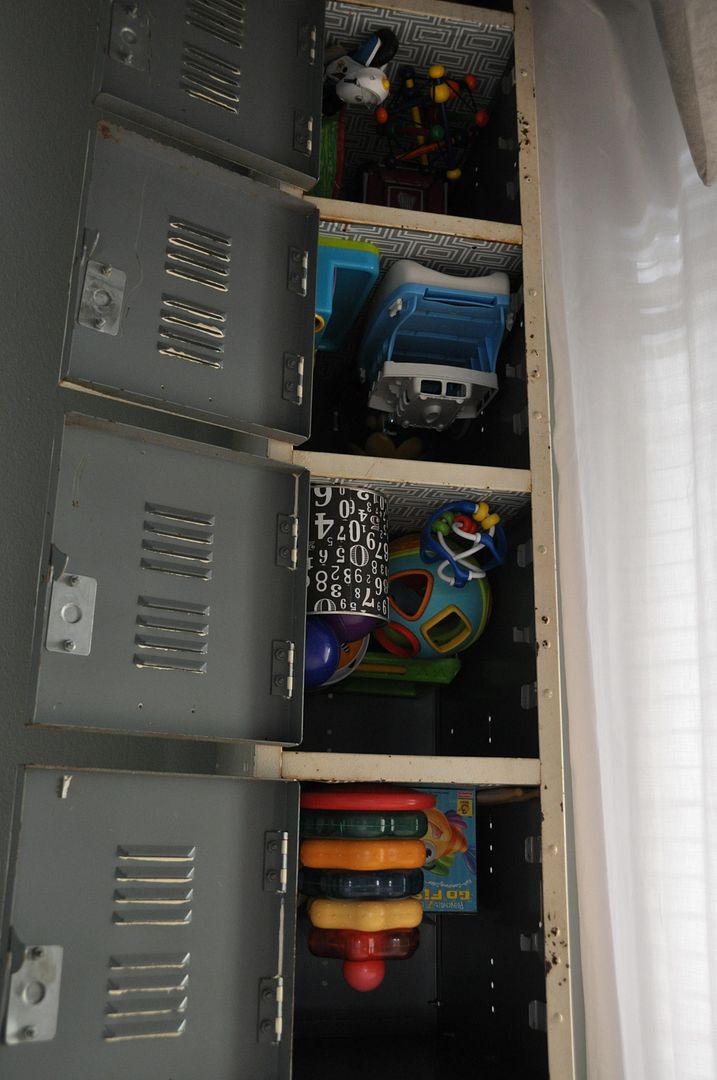 I spend a lot of my day playing with my toddler in our living room and hallway but I didn't want a huge pile of toys sitting out in our living room. One afternoon my friend, Kelly, was here and I roped her into helping me vacuum out the lockers and apply some cute contact paper on the bottoms of the lockers. (She didn't mind because she's like me and loves a project!)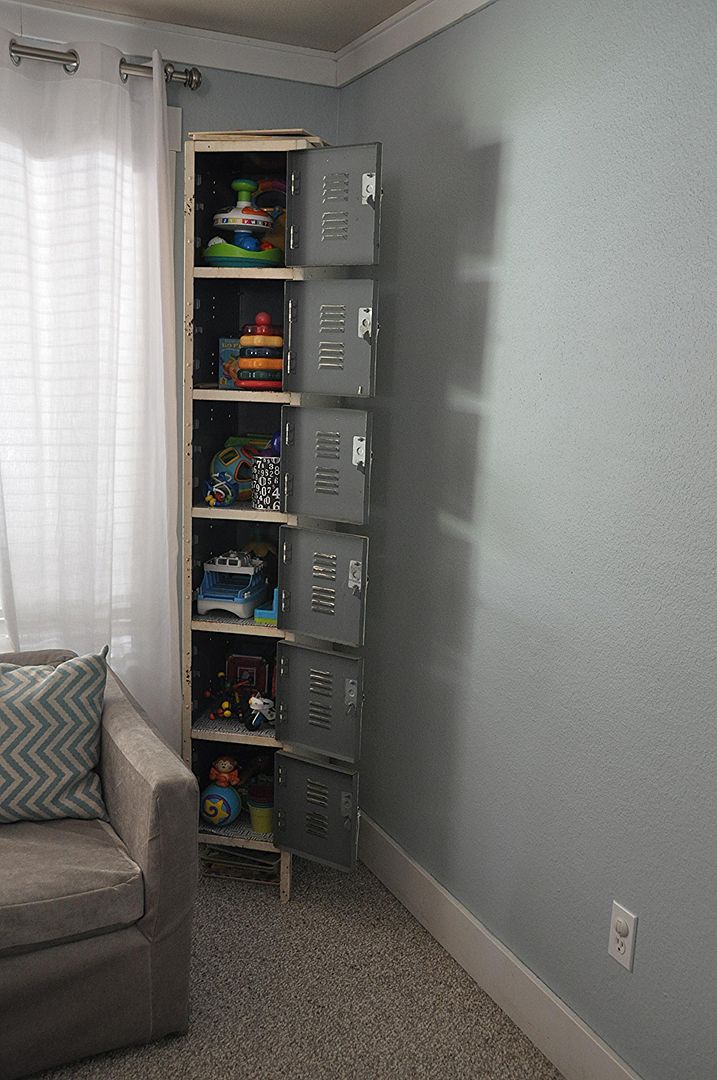 We organized the toys inside and now we have toy storage that doesn't scream toy storage in our living room! Love it!!
Now let's check out some other ways to use lockers in your home….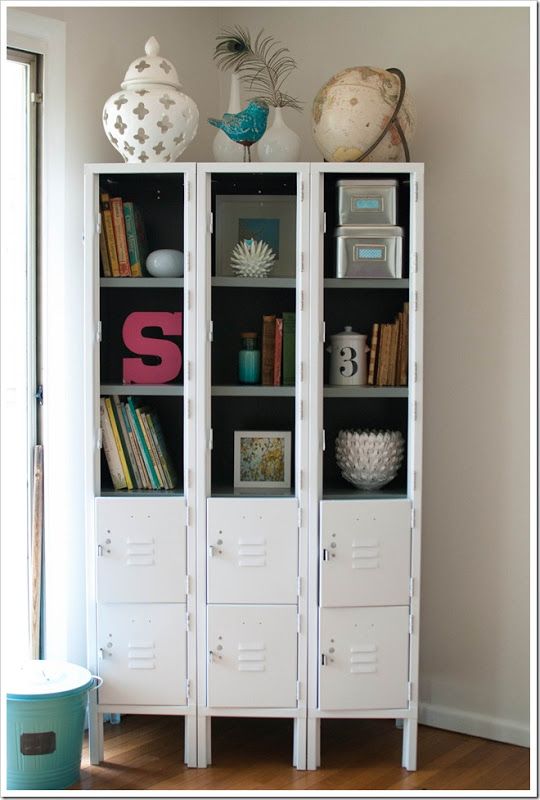 Jamie from Caught in Grace popped the doors off some of her lockers for open display area and uses the bottom lockers with the doors to hide their collection of children's books.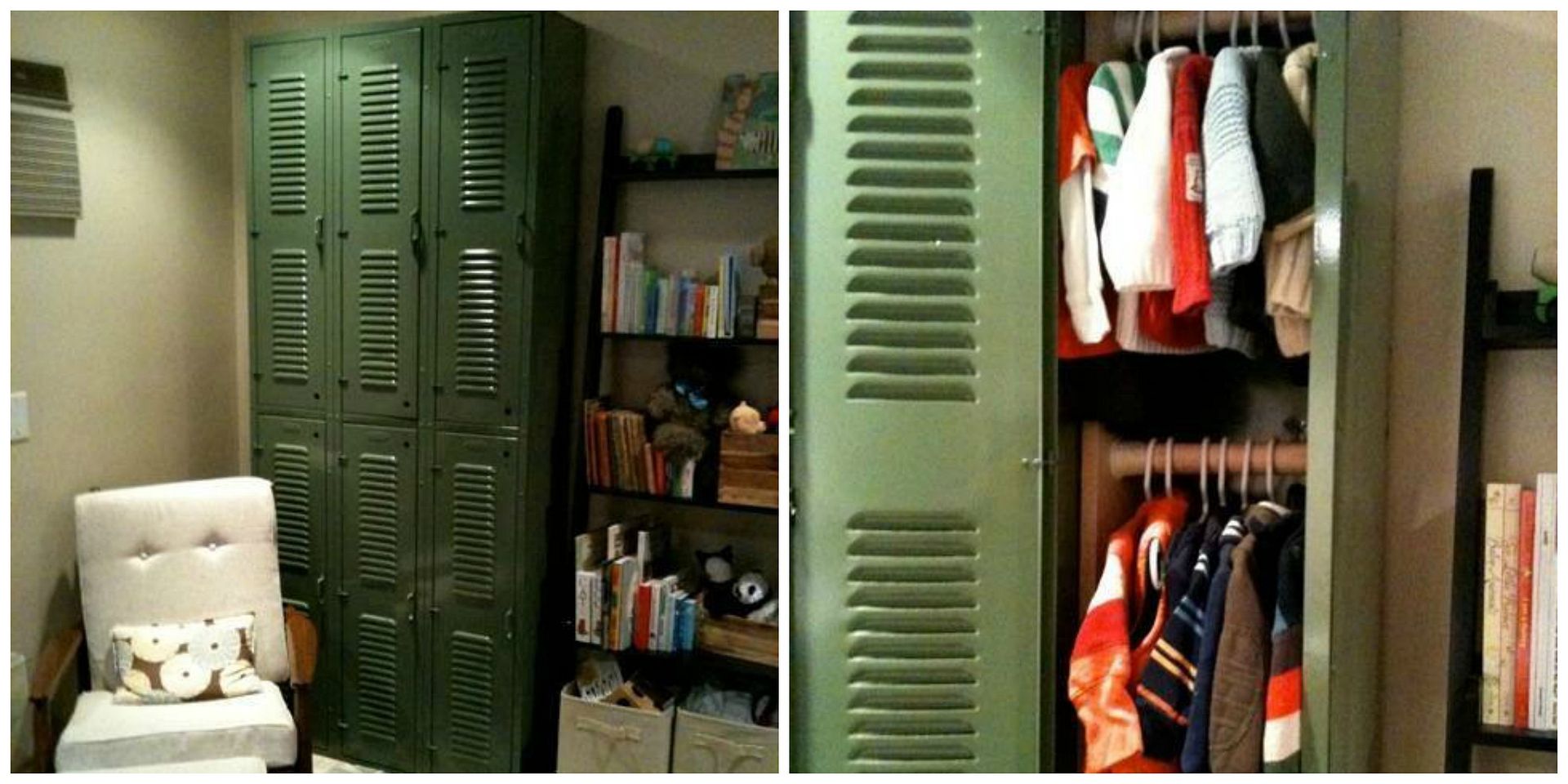 Apartment Therapy shows us how to use lockers as baby closet.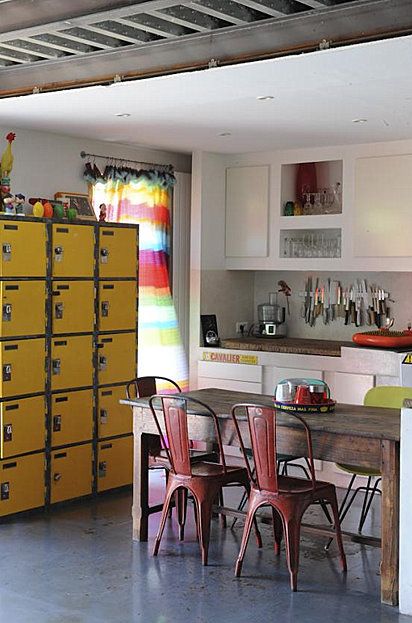 I wasn't able to find the original source of this but how cool would it be to have these lockers in your kitchen instead of a hutch!?! You could store dishes, kitchen linens, small appliances, etc.
Olsson & Jensen had this amazing locker turned amour for sale (sadly no longer available) but no worries because you can totally DIY this look!
Small Fry's super cool locker side table…love! I would argue that this isn't just for kid's rooms! I would totally use this in my room!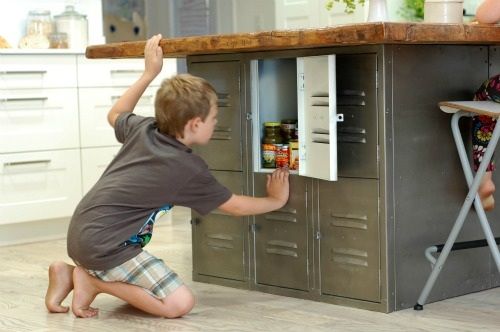 Design Mom's locker kitchen island is AWESOME! All that storage and what a conversation piece! I love that your neighbor wouldn't have this in their house either!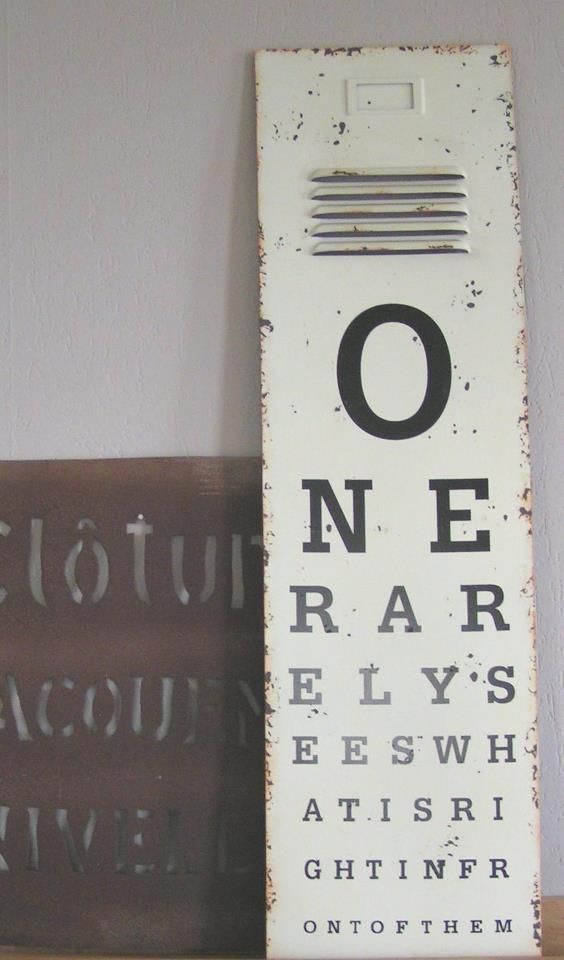 This was another weird no real source pic but I couldn't leave it out! Taking some doors off your lockers to create some open display space? Don't waste those doors! They make really cool art!!!
 Studio Pebbles uses her vintage lockers in her office to house craft supplies. *This is part of a whole office makeover that you must check out!
Now that you have some fabulous ideas on how to use vintage lockers in your home décor, I hope you are inspired to grab them the next time you see them!
 Click here to see where I linked up!