Happy Spring! Even though it is officially spring we got snow last night. Ugh…I've moved on from snow and am calling for Spring weather. Since Mother Nature isn't ready to grace our yard with spring flowers, we decided to make our own Spring Flowers during our kid's craft time!
To make your own you'll need: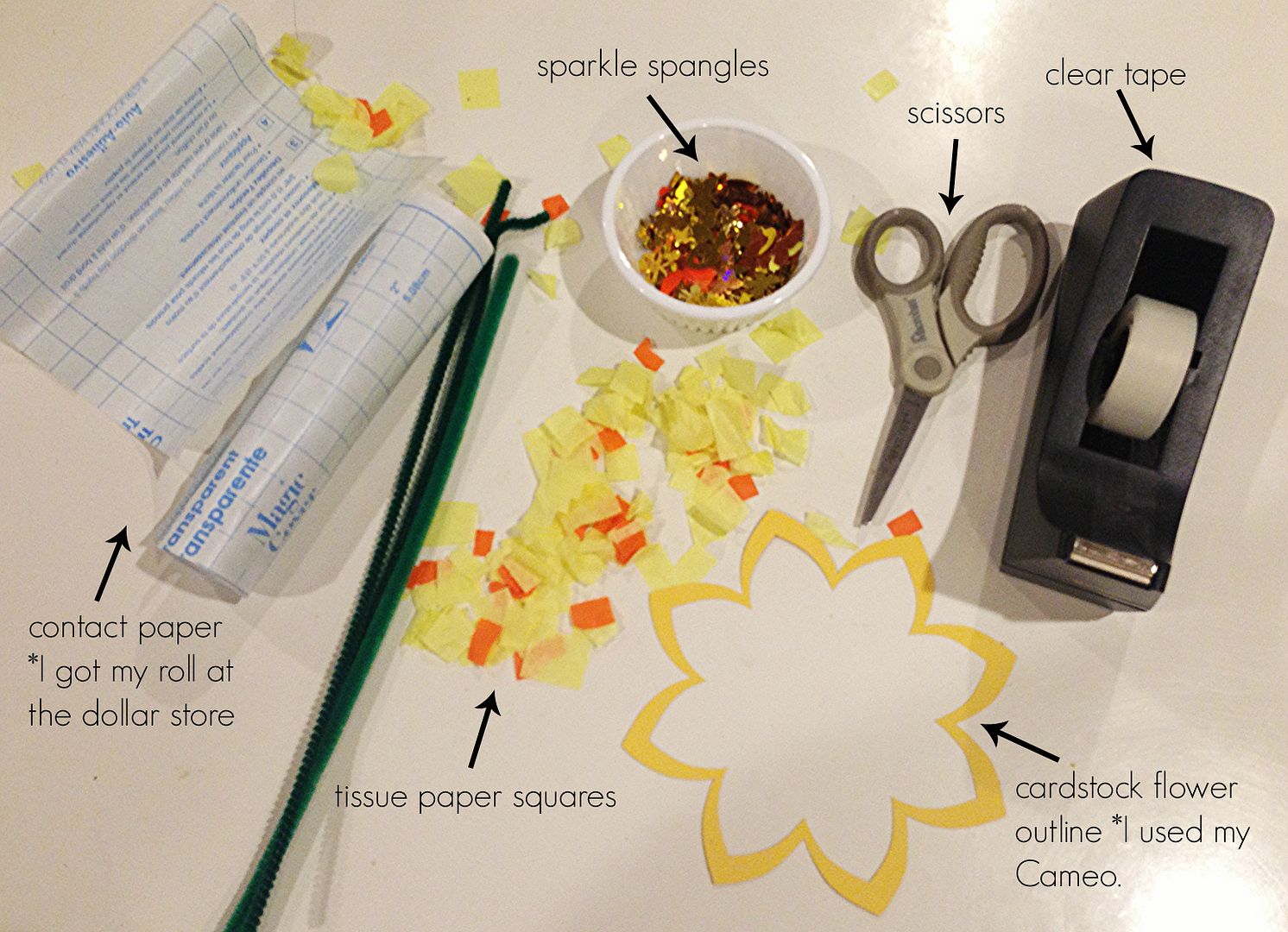 *Watch out for the tissue paper squares! They go everywhere! Especially when you have a two year old who throws handfuls up with yelling, "Woohoo!" Thankfully, they vacuum up really easily.
Take a square of clear contact paper (can you believe you can get a roll of this at the dollar store!?!) and place the cardstock flower outline in the center of it. *I did this part for my 2 yr old but my kindergartener did everything himself.
Decorate the center of the flower with tissue paper squares and sparkle spangles. Place another square of clear contact paper over the top of the other square, sandwiching your flower in between the two pieces. Next, cut the excess contact paper off around the flower.
To make the stem, twist two pipe cleaners together. We used two different shades of green to add a little interest.
Tape the stem on the back of the flower & you're done!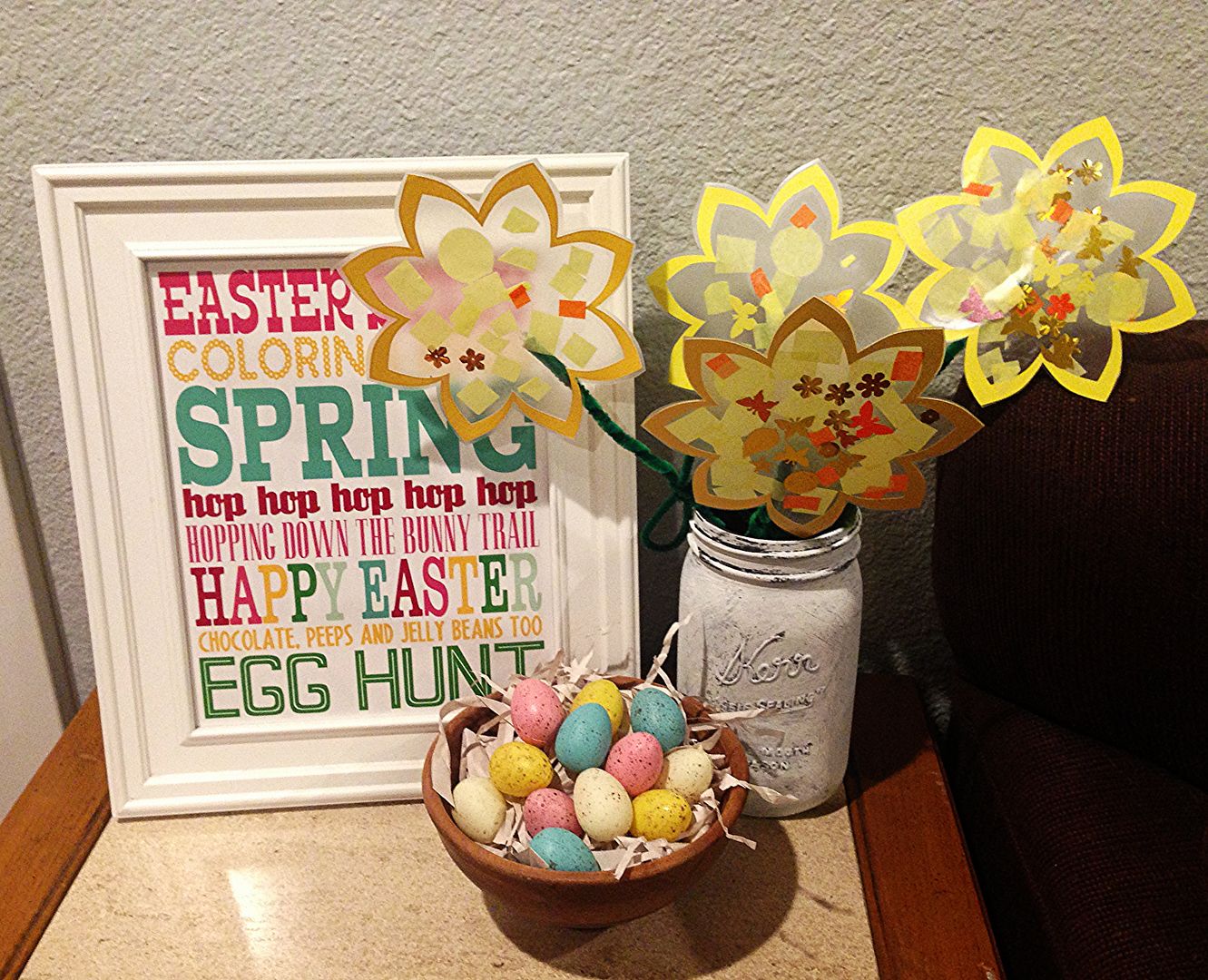 Now I have a lovely bouquet of Spring Flowers made by two of my favorite boys.
Looking for other kid's crafts & activities? Check out my KID STUFF page and follow me on Pinterest!
Click here to see where I linked up!