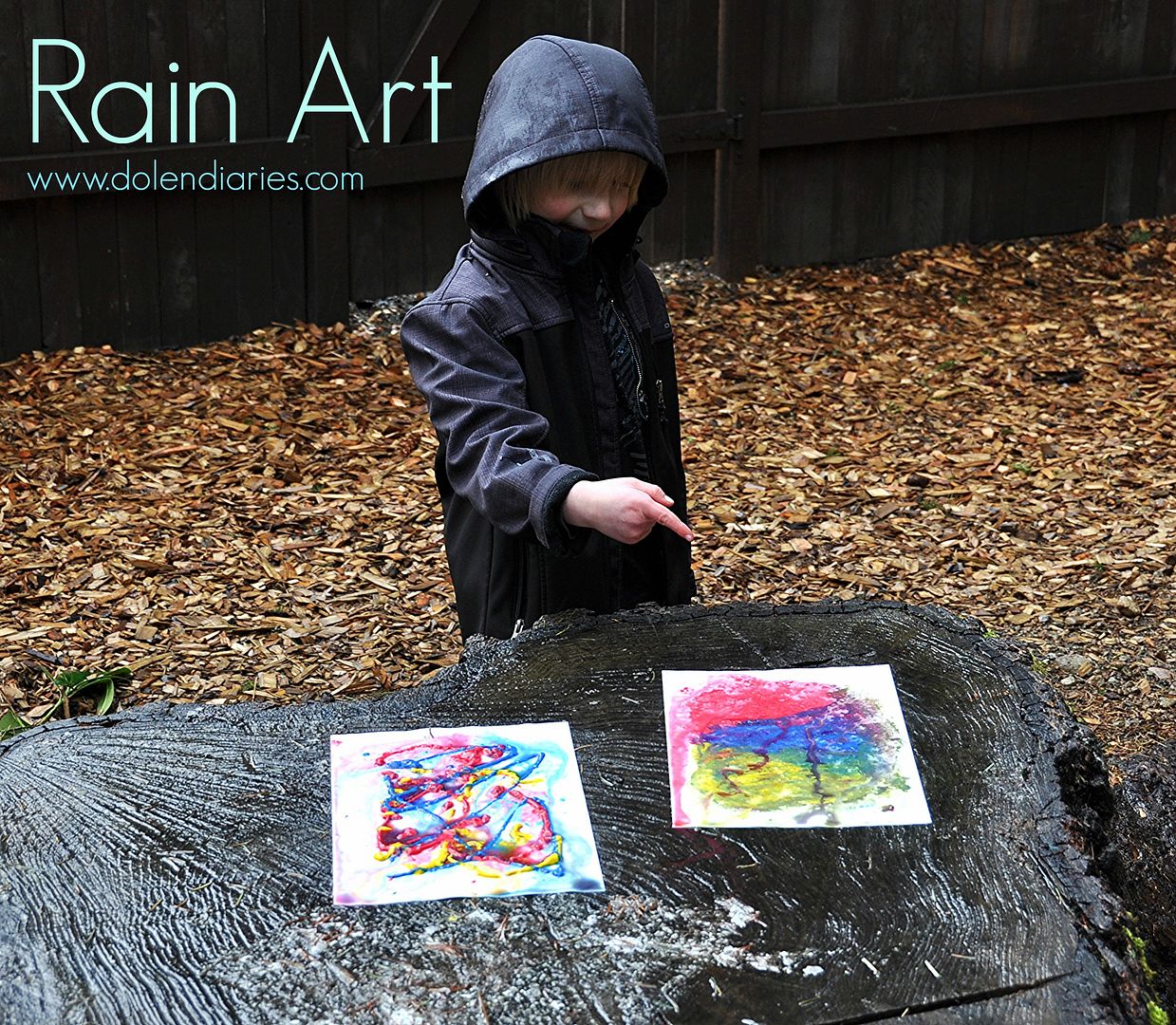 I try to do something creative with the littles everyday and since we're getting a jump start on the April Showers I thought it would be fun to do a little rain art. Rain art is all about the process and observation. Basically you put paint on a piece of paper, set it out in the rain, and see what happens.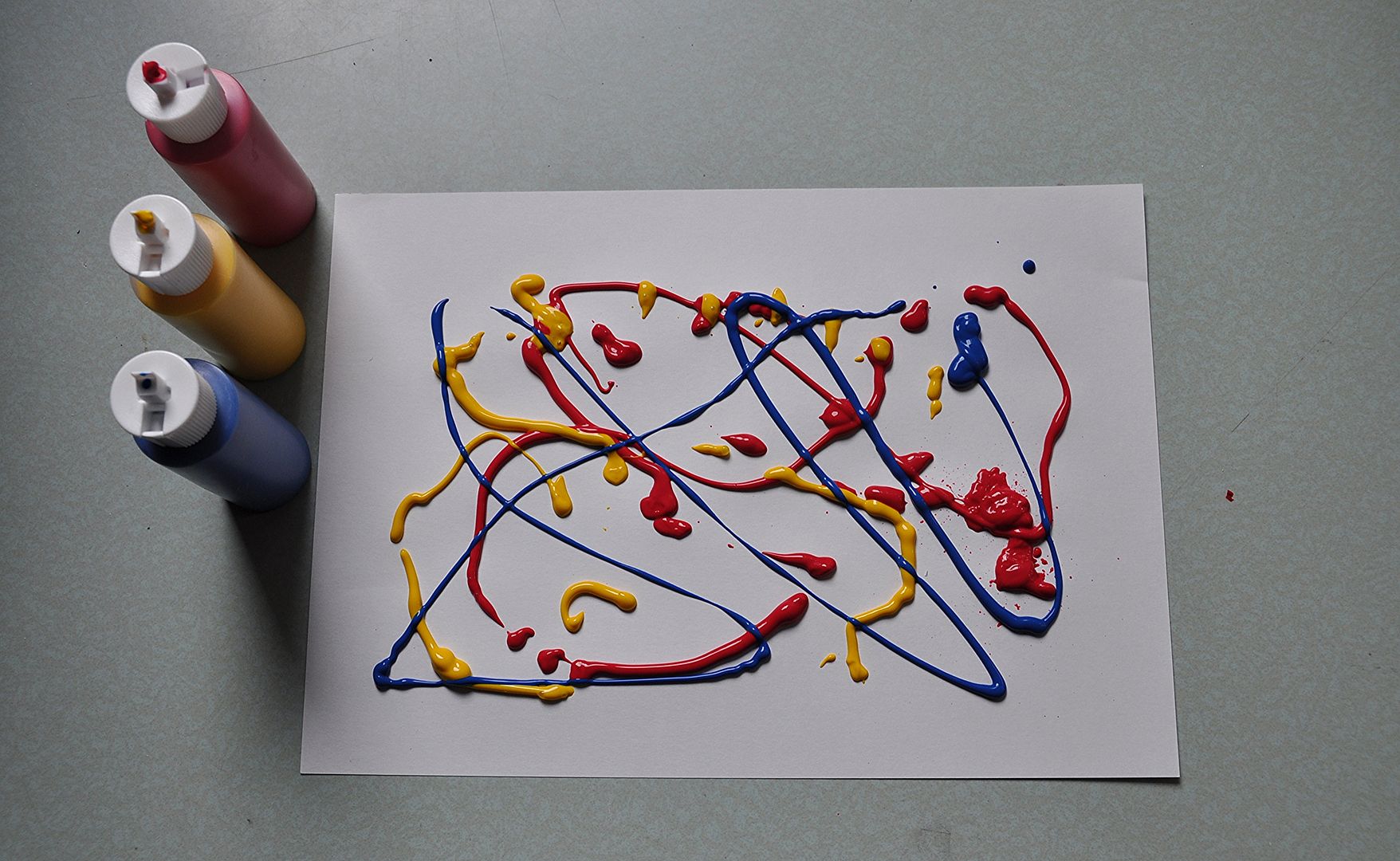 To begin our rain art, Ash squeezed a red, yellow, and blue paint design on a page.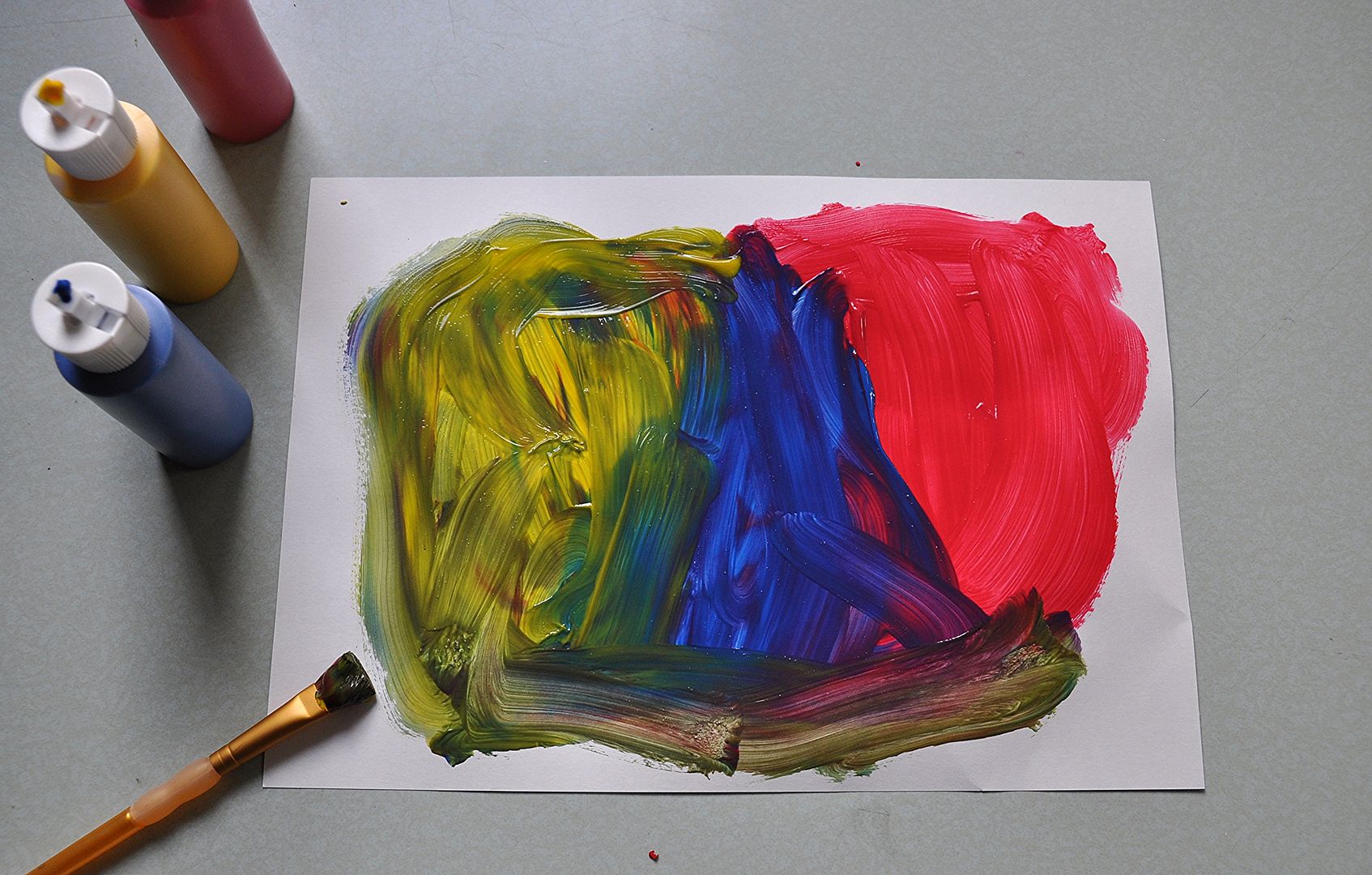 He then wanted to do a second one but this time mix all the colors together with a brush. *The whole time he was doing this it was pouring outside.
We took both papers outside and set them on a tree stump. I kid you not, as we opened the sliding glass door the rain stopped. Doesn't that just figure!?! As soon as we want the rain, it goes away.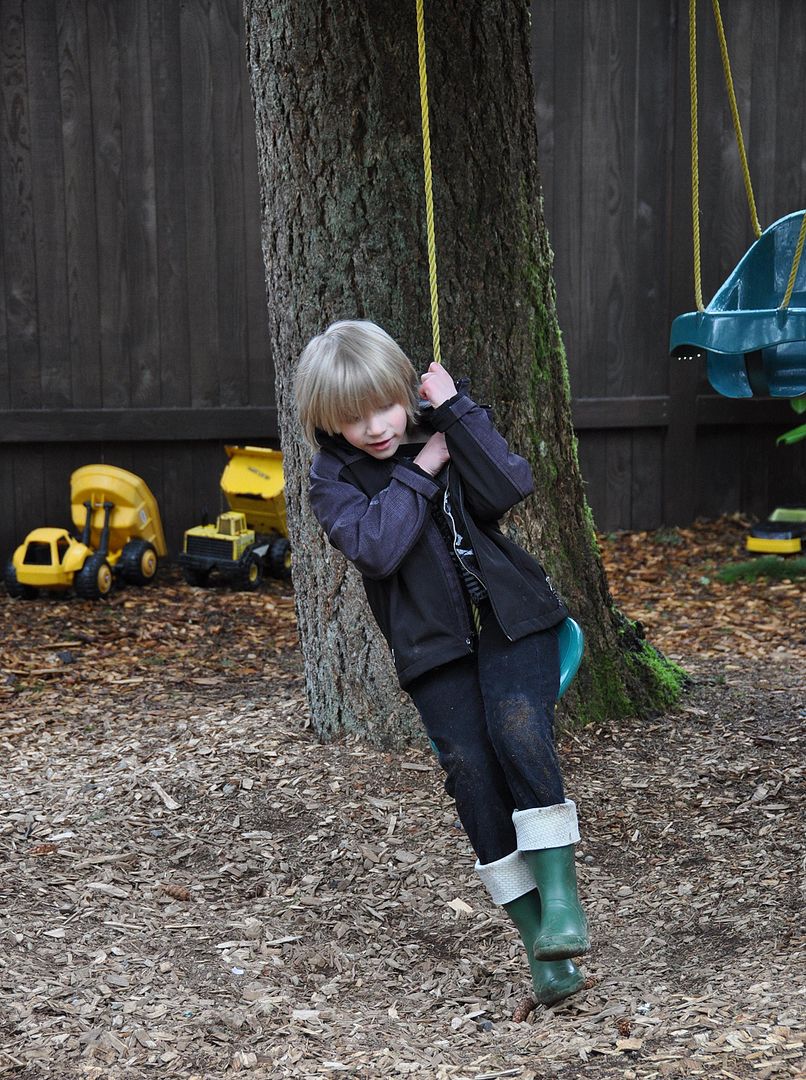 So Ash did some swinging while he waited patiently for the rain to return.
Thankfully, we only had to wait about 10 minutes before some drops started to fall.  The rain fell slowly at first not giving us a lot of change to look at but as the rain picked up things got more interesting.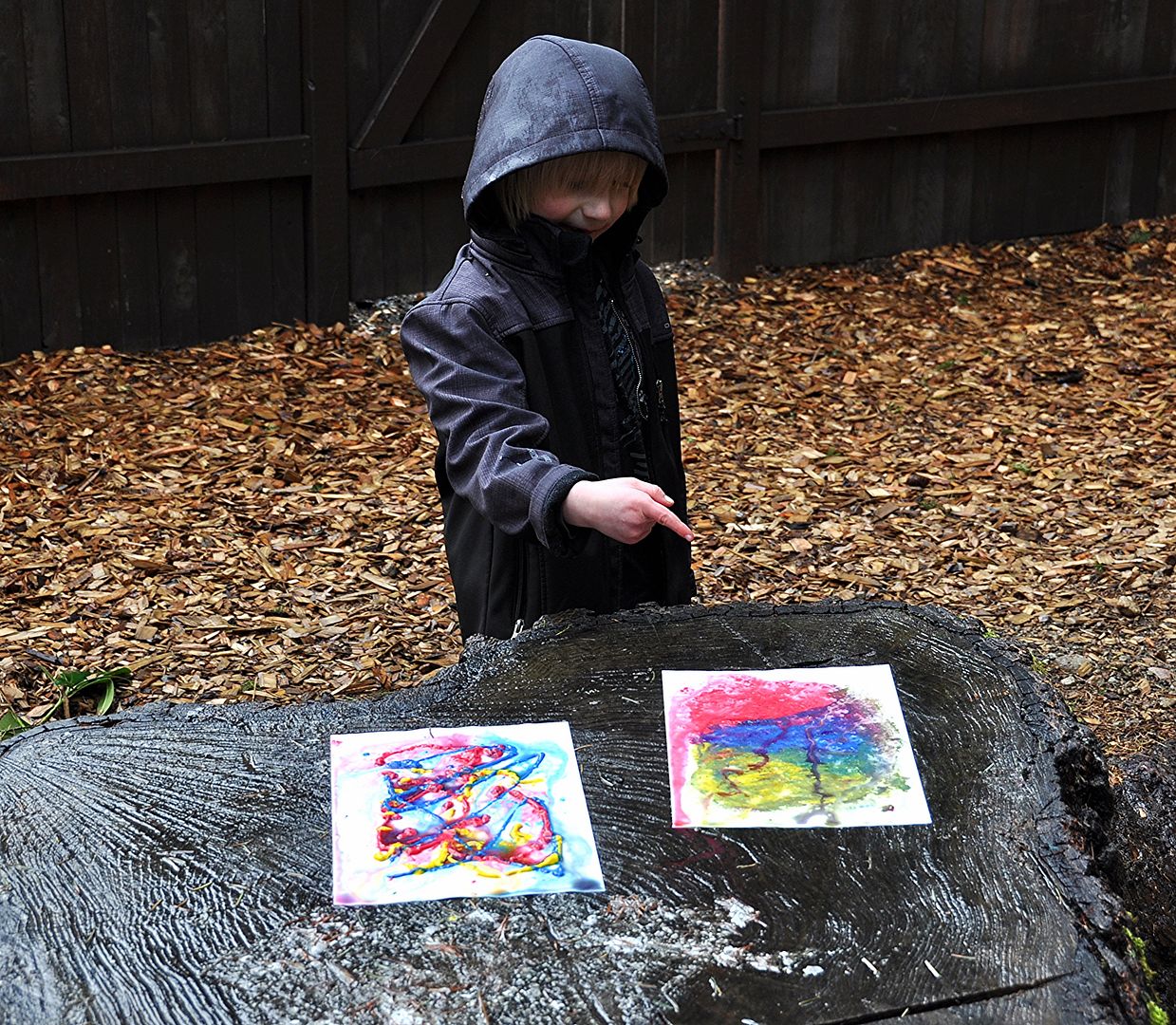 It was kind of mesmerizing to watch the drops hit the paper like watching a log burn in a fire pit.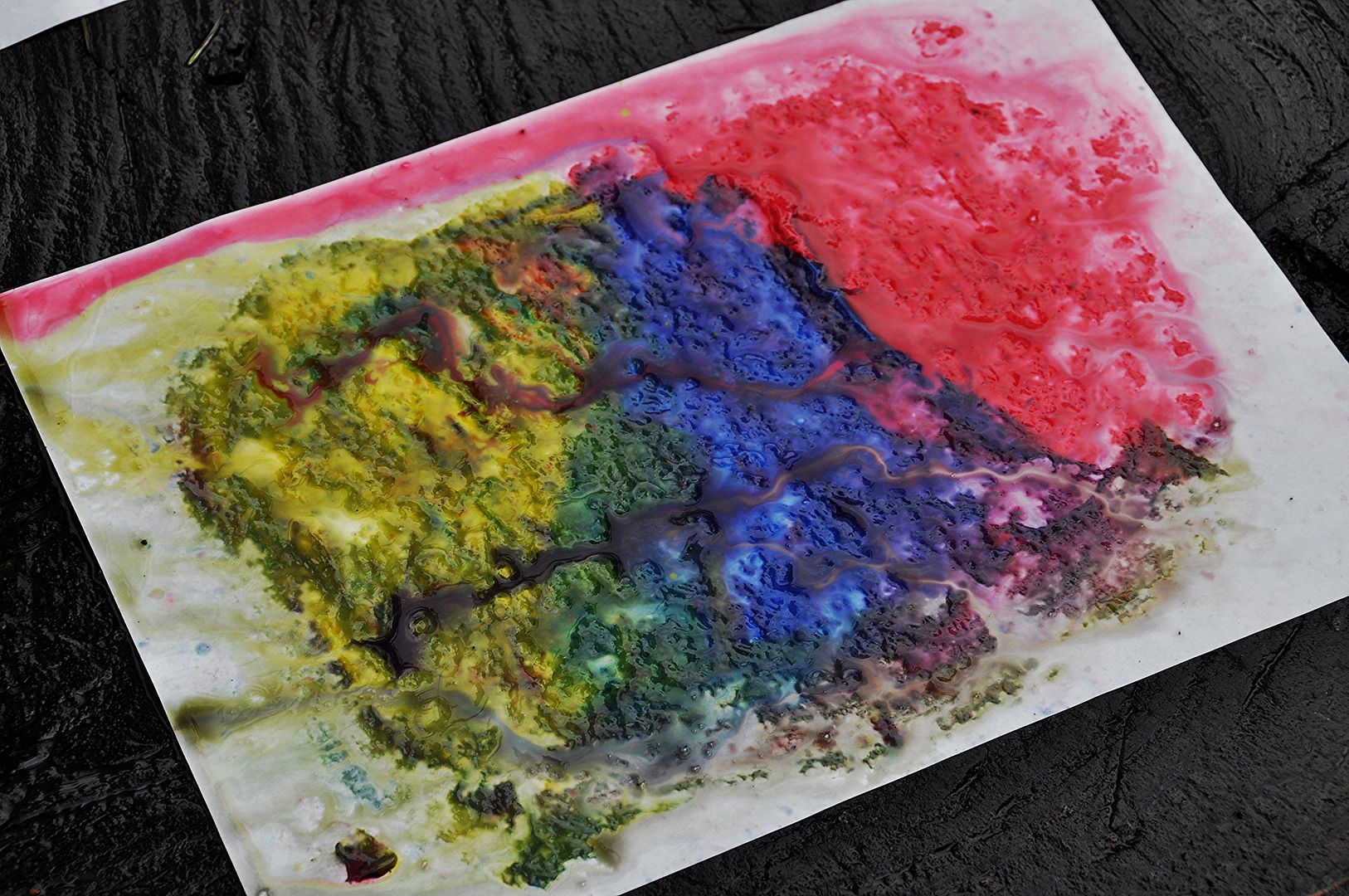 This was Ash's favorite because he thought it looked like there were huge cracks ripping through the paint.
I preferred this one because the paint run off made a pretty oil effect around the edges of the paper.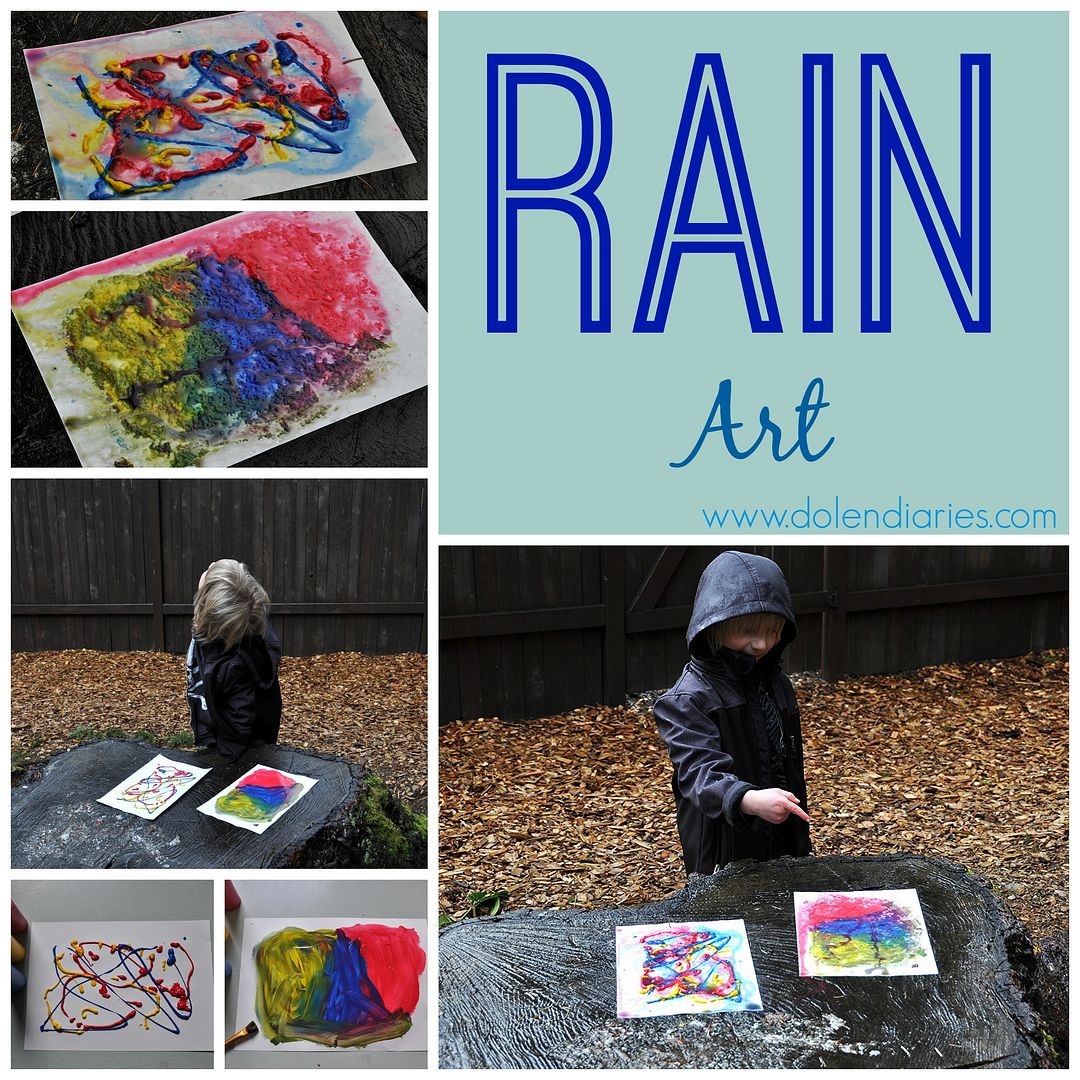 What I really liked best about this project was standing out in the rain with my 6 yr old listening to his predictions of where the rain would take the paint and what he saw in those streams. "Look the paper is cracking!" "The snakes are getting squashed by the rain drops." So while there wasn't an official end product, the rain ended up falling so hard that the paper got totally water logged and stuck the to the stump ripping when I tried to peel it off, it was a successful creative time because I slowed down and enjoyed a small part of a rainy afternoon with one of my favorite people. Sadly, I don't just sit and listen nearly enough. I need to make more time to do that. I hope you get some time to just sit and listen to your kiddos this week.
Click here to see where I linked up!