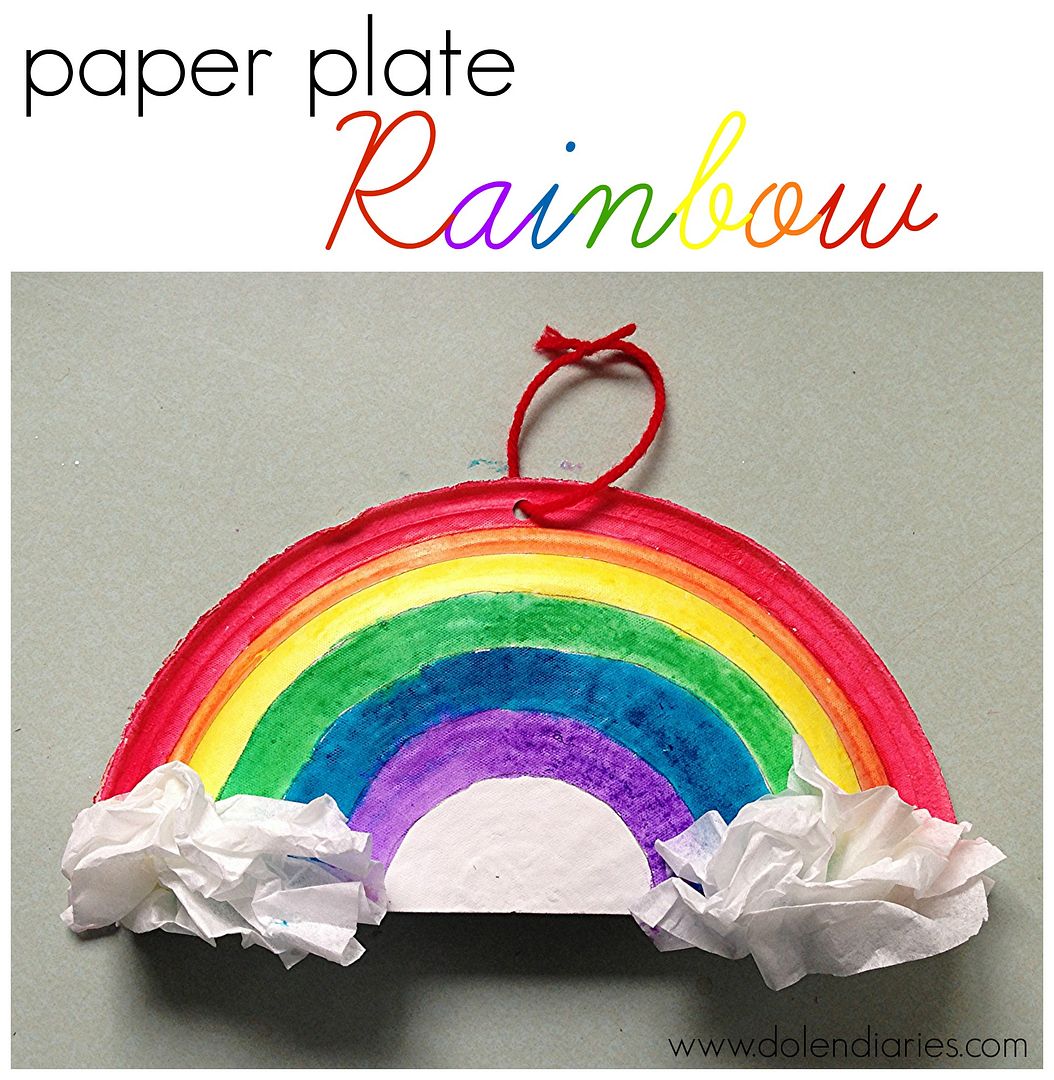 With the promise of Spring on the way and all of the St. Patrick's Day inspiration spinning about, I thought I should do a little rainbow project with my littles during our creative time. Paper plate crafts are always fun and easy to make so I decided we would make paper plate rainbows. I used to make paper plate rainbows every year with my kindergarteners.
Their finished rainbows would hang from my classroom ceiling and you couldn't help but smile when you entered my room. While I don't have 40 hanging, I still find that two little rainbows are enough to draw a smile as I walk down our hall.
To make your own rainbows you'll need: paper plate, scissors, paint *red, orange, yellow, green, blue, & purple,  paintbrush, and coffee filters.
If you don't have paint or aren't too keen on the idea of painting you could use crayons or markers just as easily.
Cut your paper plate in 1/2.
Draw the arches of each section of the rainbow in pencil to give the kids spaces to fill with color.
Add paint & allow to dry.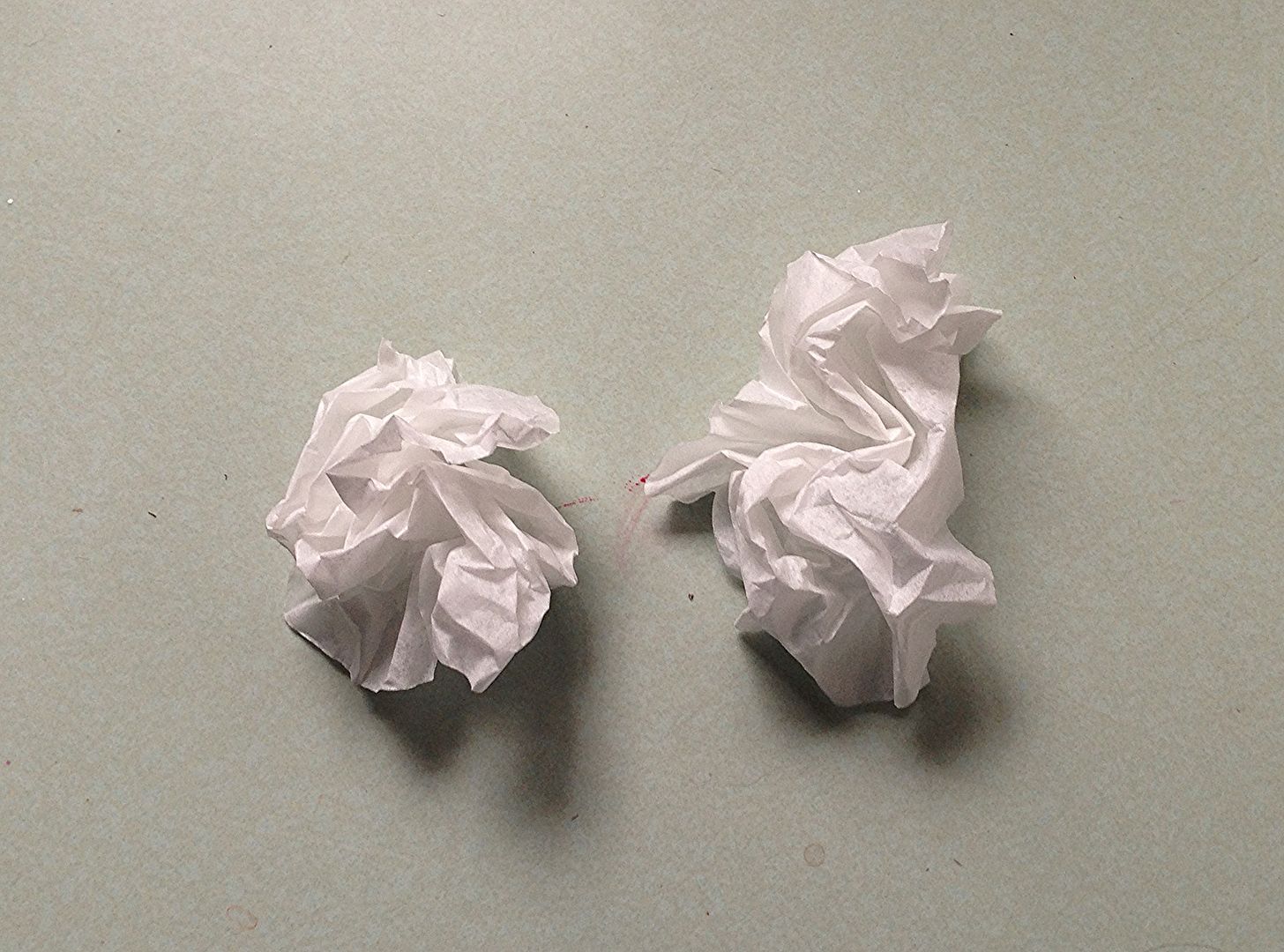 Take two white coffee filters and crumple them up to create puffy clouds.
Glue the coffee filters on the ends of the rainbow & hole punch the top.
Add yarn to hang.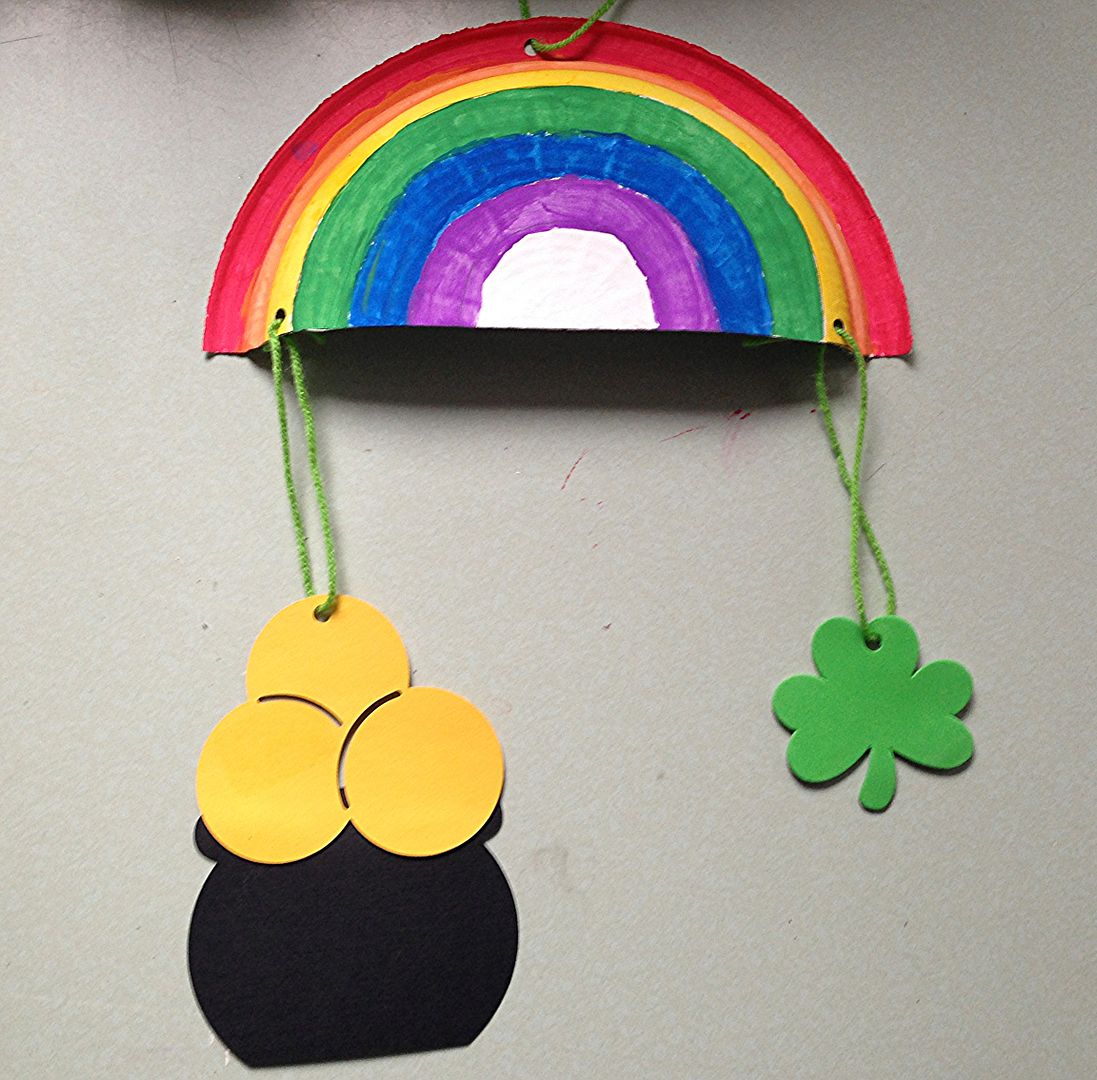 For a St. Patrick's Day Rainbow add two more hole punches at the bottom of the rainbow. Hang a pot of gold and a shamrock on the ends of the rainbow. *I used my Cameo to cut out the pot of gold and we had a foam shamrock shape. In the classroom, I used to trace a pot on black paper, gold on yellow paper, and a shamrock on green paper for the kids to cut out. Ash thought it was more fun to pick out a pot of gold from the Silhouette store and then watch my machine cut what he had picked.
If you & your kiddos make paper plate rainbows I'd love to see your creations! What are your favorite paper plate crafts?
Click here to see where I linked up!