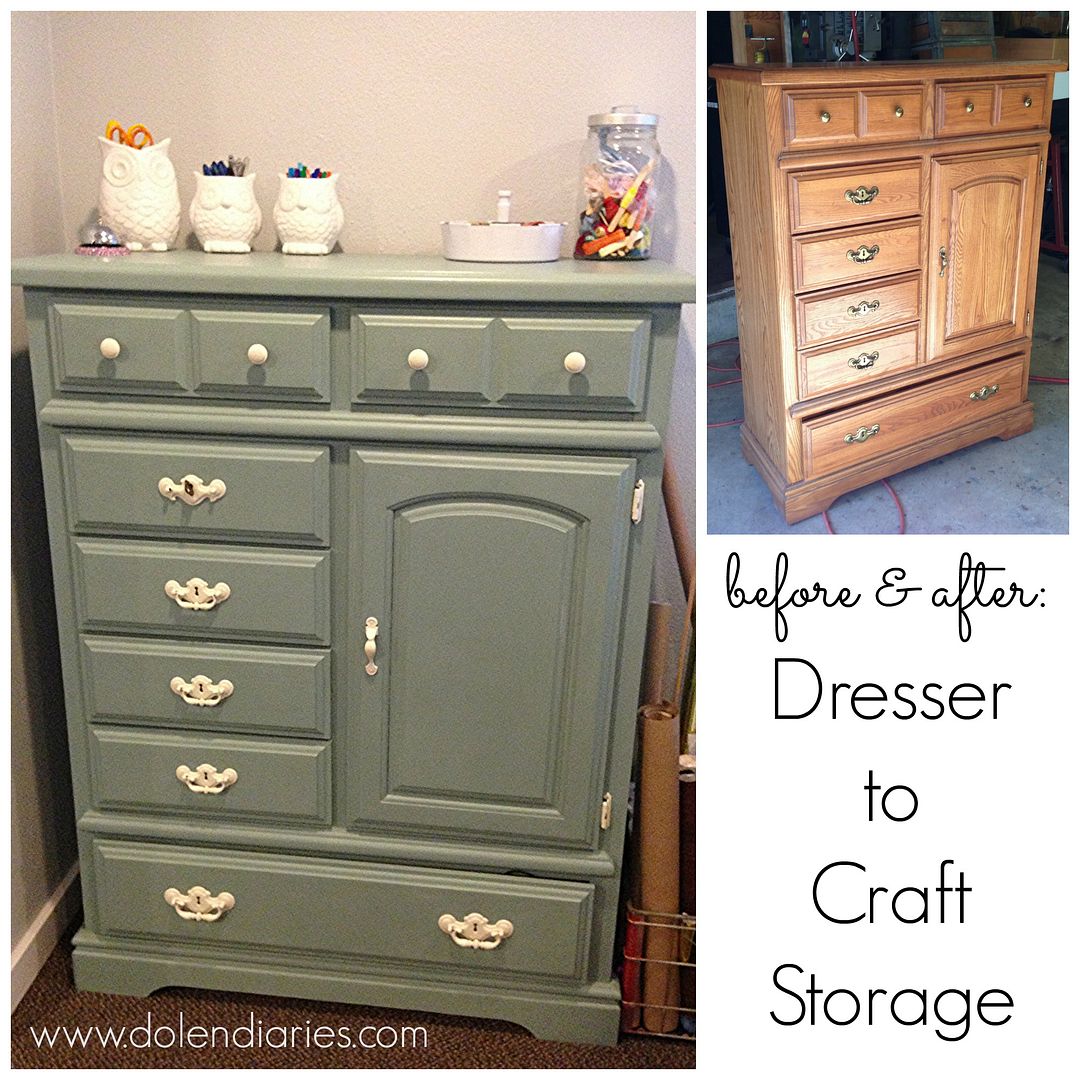 If you do lots of crafts you need storage, its just apart of being a crafty girl! The Dolens require lots of craft supply storage. We are all love to create! I really wanted to have the bulk of my craft supplies all in one space away from where the kid craft supplies are stored so I turned an old dresser to craft supply storage.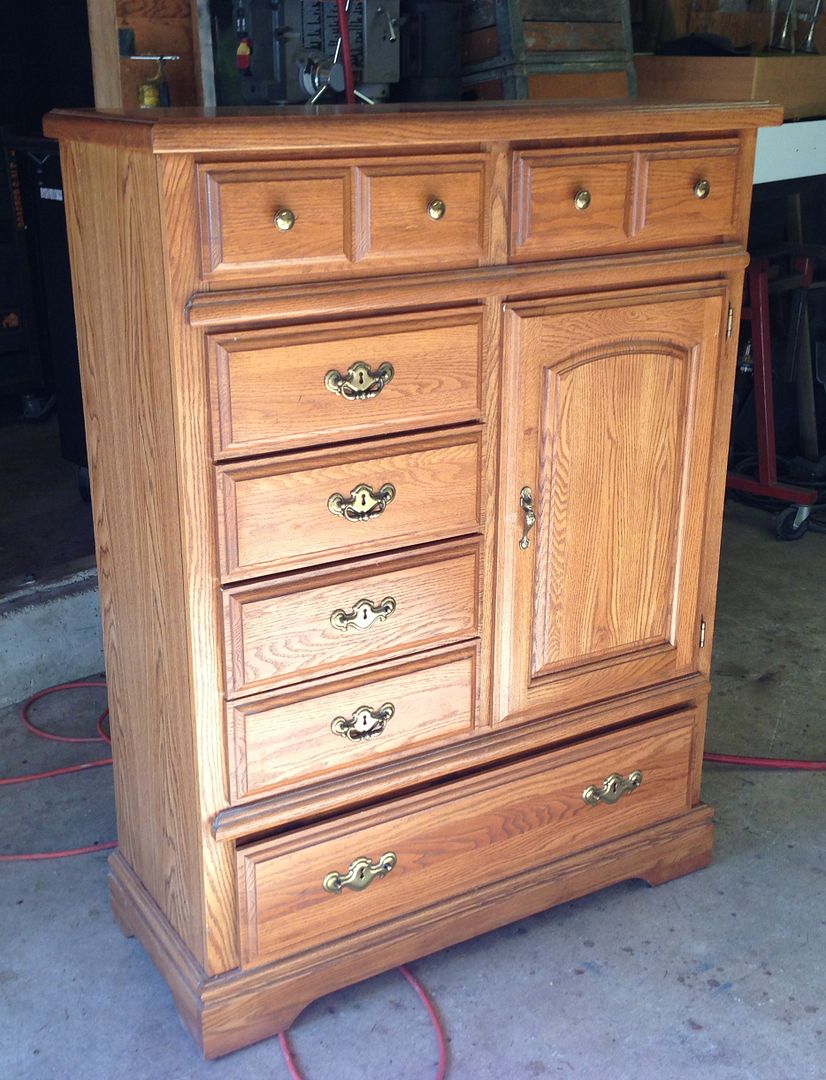 I had this old dresser out in our shed just full o' junk. I thought it had kind of a sweet girlie lines & it was free. Yay for free! It was part real wood part faux, making it a painting challenge. I didn't want to go to all that work of painting the dresser just to have my paint to just peel off.
Thank goodness for chalk paint, that stuff sticks to everything! I chose Annie Sloan's Duck Egg. You're not supposed to have to do anything other than start with a clean surface but I was a little distrusting and decided to give the dresser a light scuff. Just incase!
I painted two coats of chalk paint on the dresser and I couldn't believe how little of the paint I used! The whole project only took about a quarter of the can. For two coats of paint on a dresser over 4′ tall I was amazed! Regular paint would have taken at least the whole quart!
I added 2 thin coats of wax to finish off the dresser.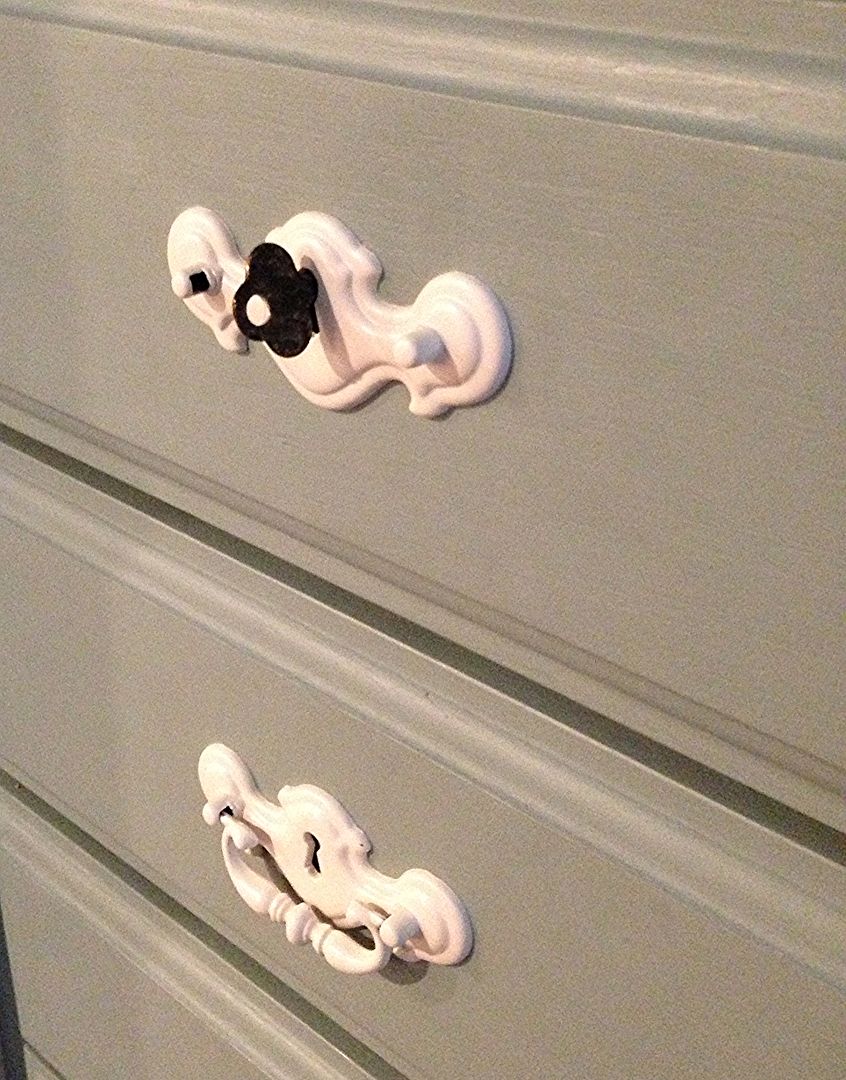 I spray painted all the hardware heirloom white. Sadly, I was missing a handle on one of the pulls. There was a very slim chance that I would be able to find another handle just like it and I didn't want to have to replace all of the hardware. Since they have this key hole motif I thought a key would make a cute pull.
I had Micah cut the teeth off the key, drill a hole into the drawer for the key to poke through then rig up a pin to keep it in place. Works like a charm!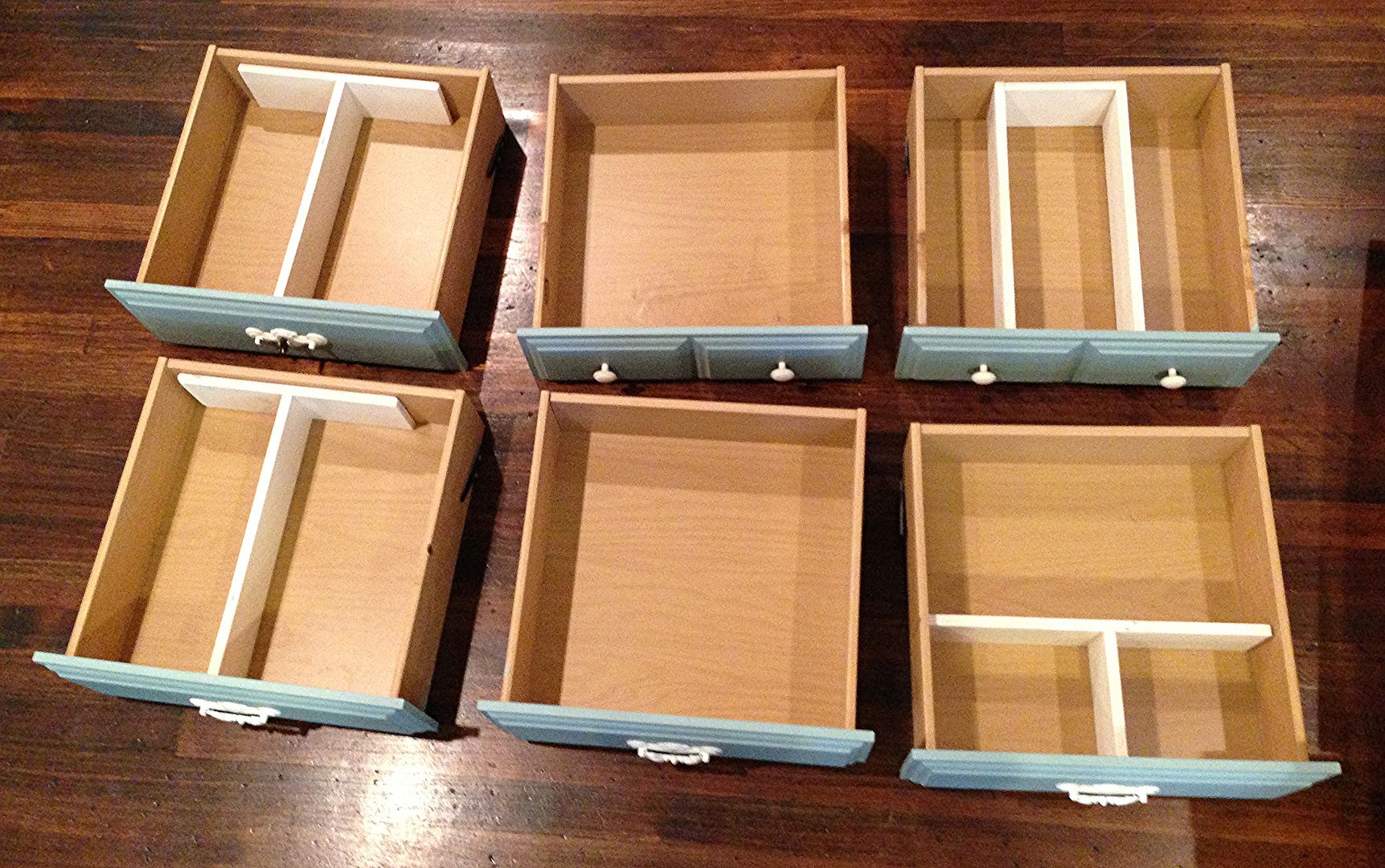 Custom drawer dividers to help keep my supplies organized were made out of thin plywood scraps. Then it was time to organize all my supplies!
Scissors, craft knives, rulers, glue, staplers, staples, envelopes, and other office-ish supplies.
Craft paint & brushes.
Embellishments, tags, and small paper squares.
Ribbon spools.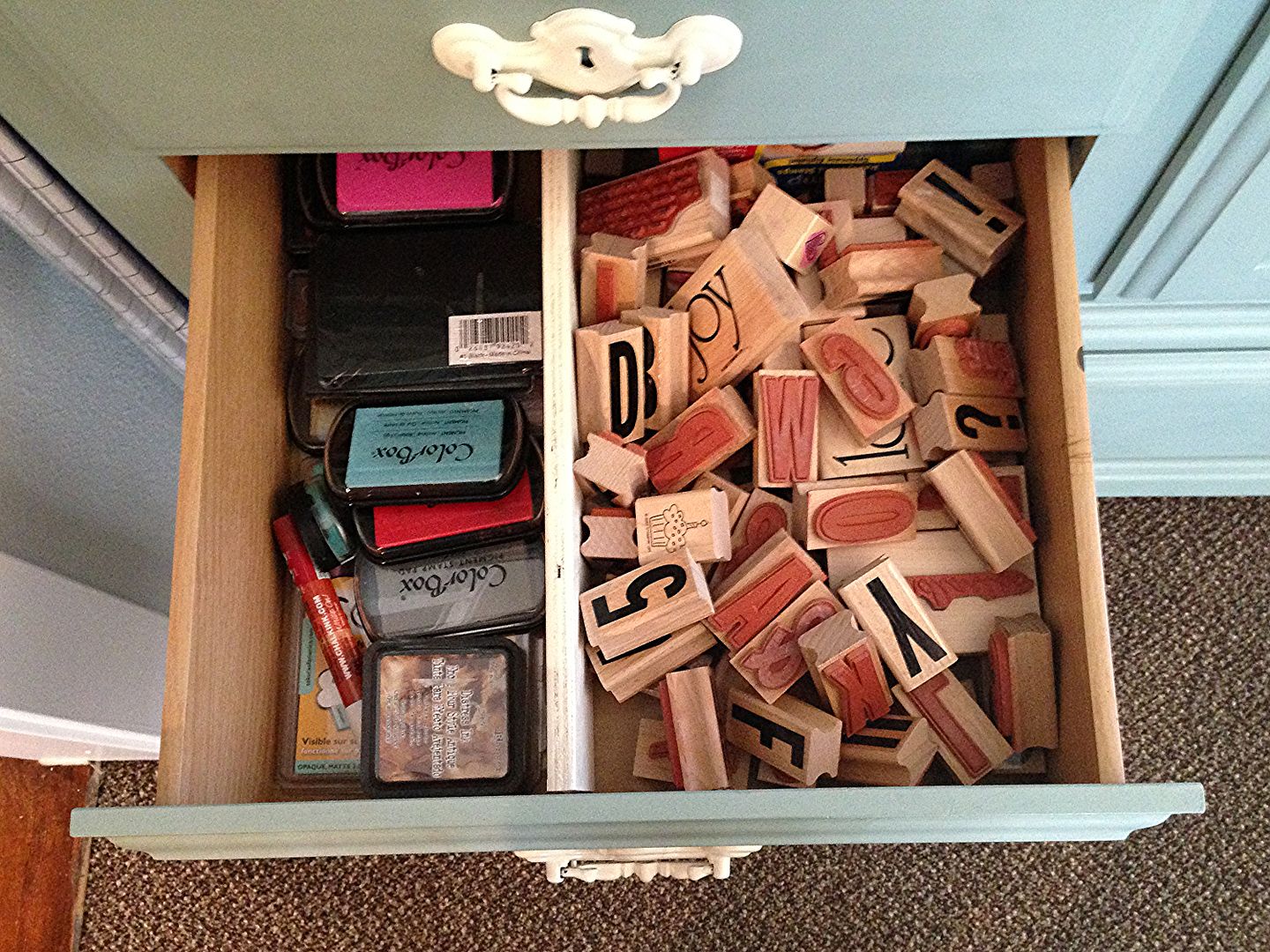 Stamps & ink pads.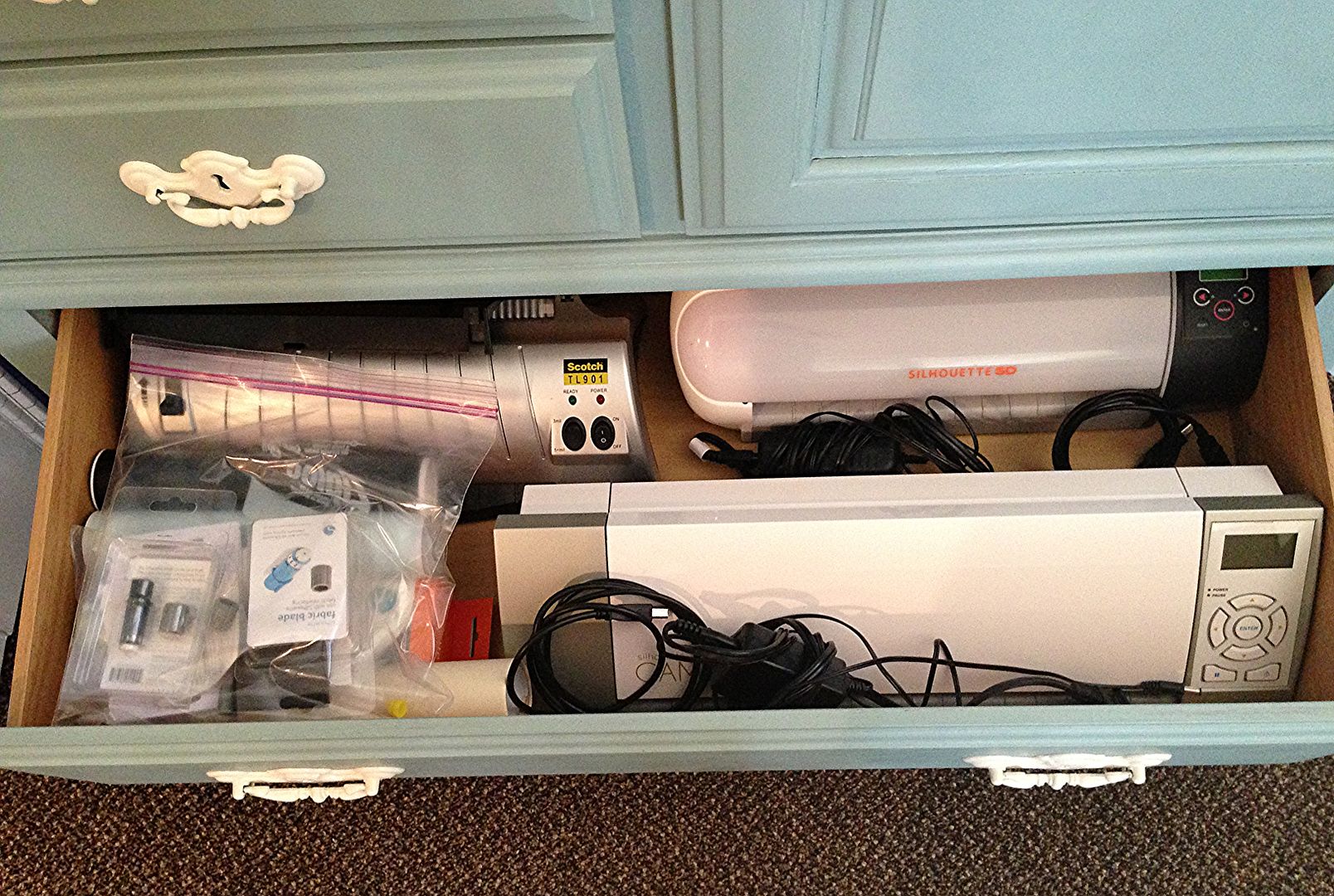 Laminator, Silhouette machines, extra blades & accessories.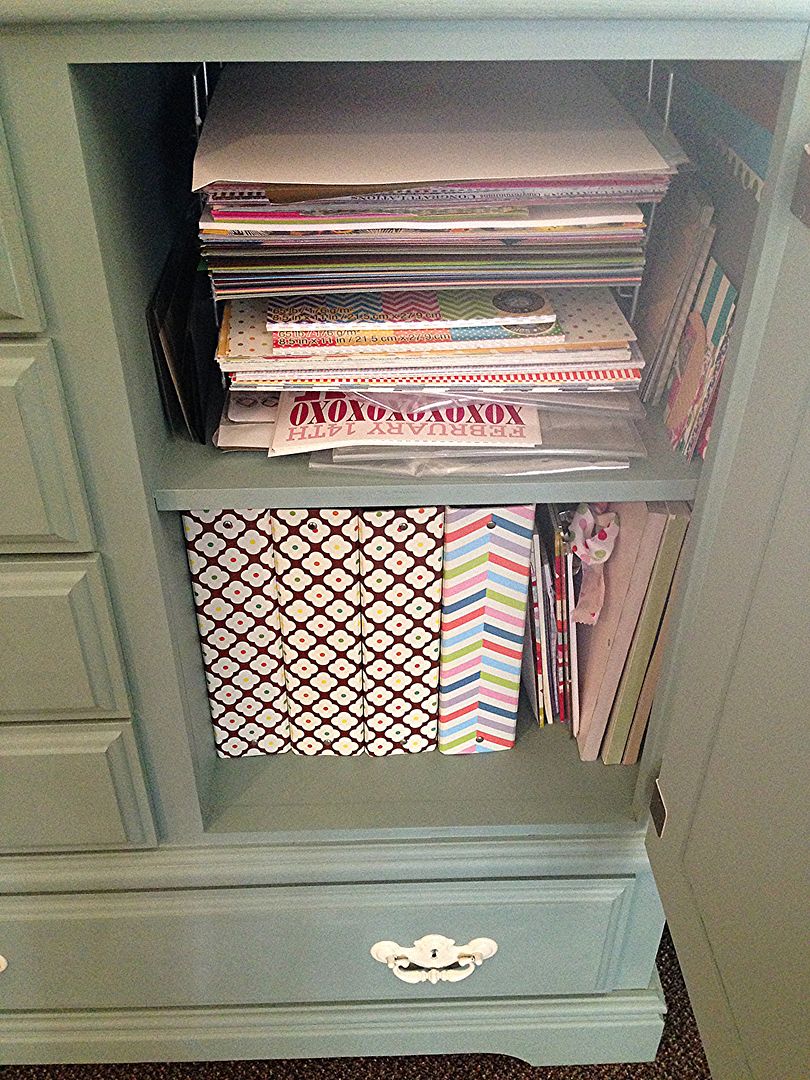 Cardstock, laminating sheets, Cameo cutting mats, home management notebooks, & my blogging notebook.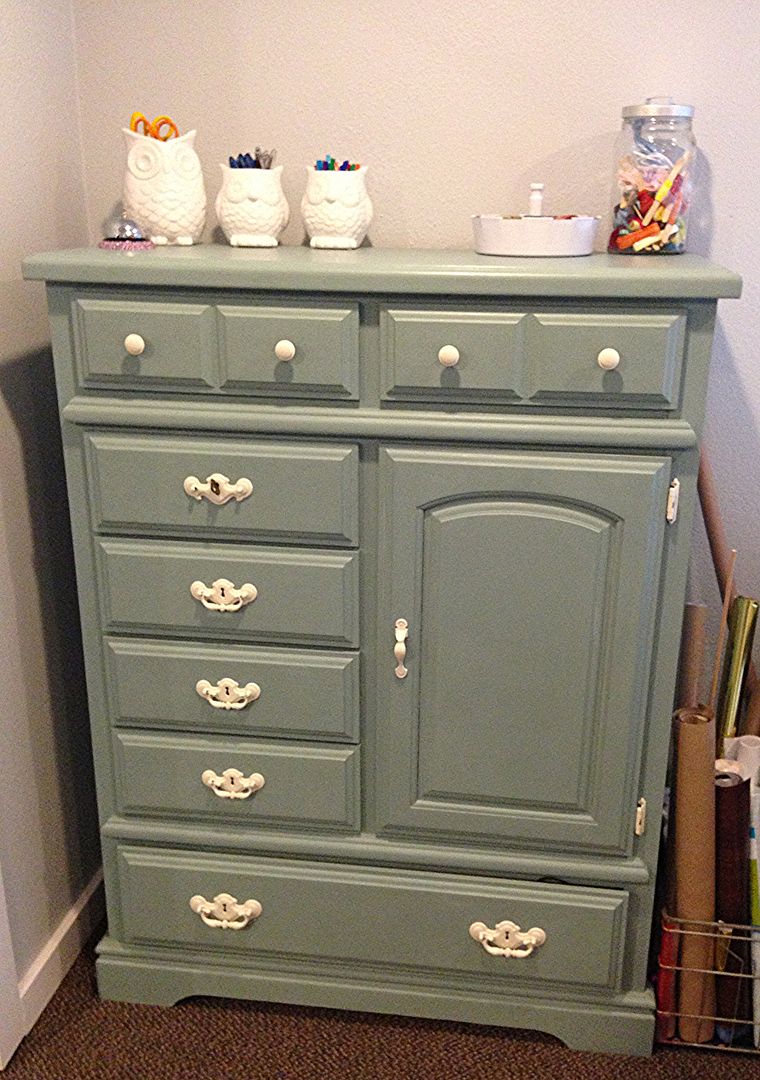 There you have it! My before & after: dresser to craft storage! How do you store your craft supplies? Click here for where I linked up!