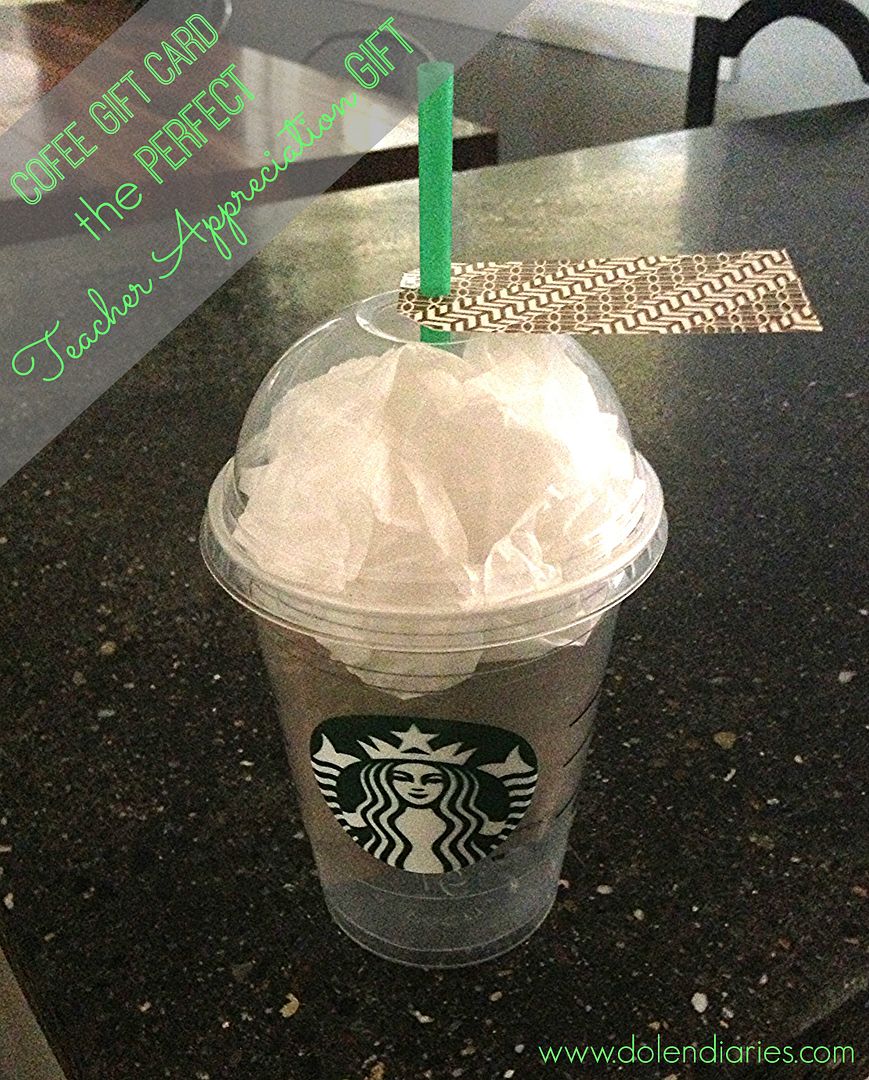 Teacher appreciation is right around the corner! We all appreciate everything that our teachers do but when it comes to showing that appreciation it can be tough to figure out how. I taught for 10 years and it wasn't about the size of the gift, it really was about knowing that families appreciated how hard I worked for them. That being said this girl could never say no to coffee and neither can most teachers! That's why my favorite teacher gift to give is a coffee gift card. So I came up with this creative way to give a coffee gift card for teacher appreciation!
Seriously this is SUPER easy…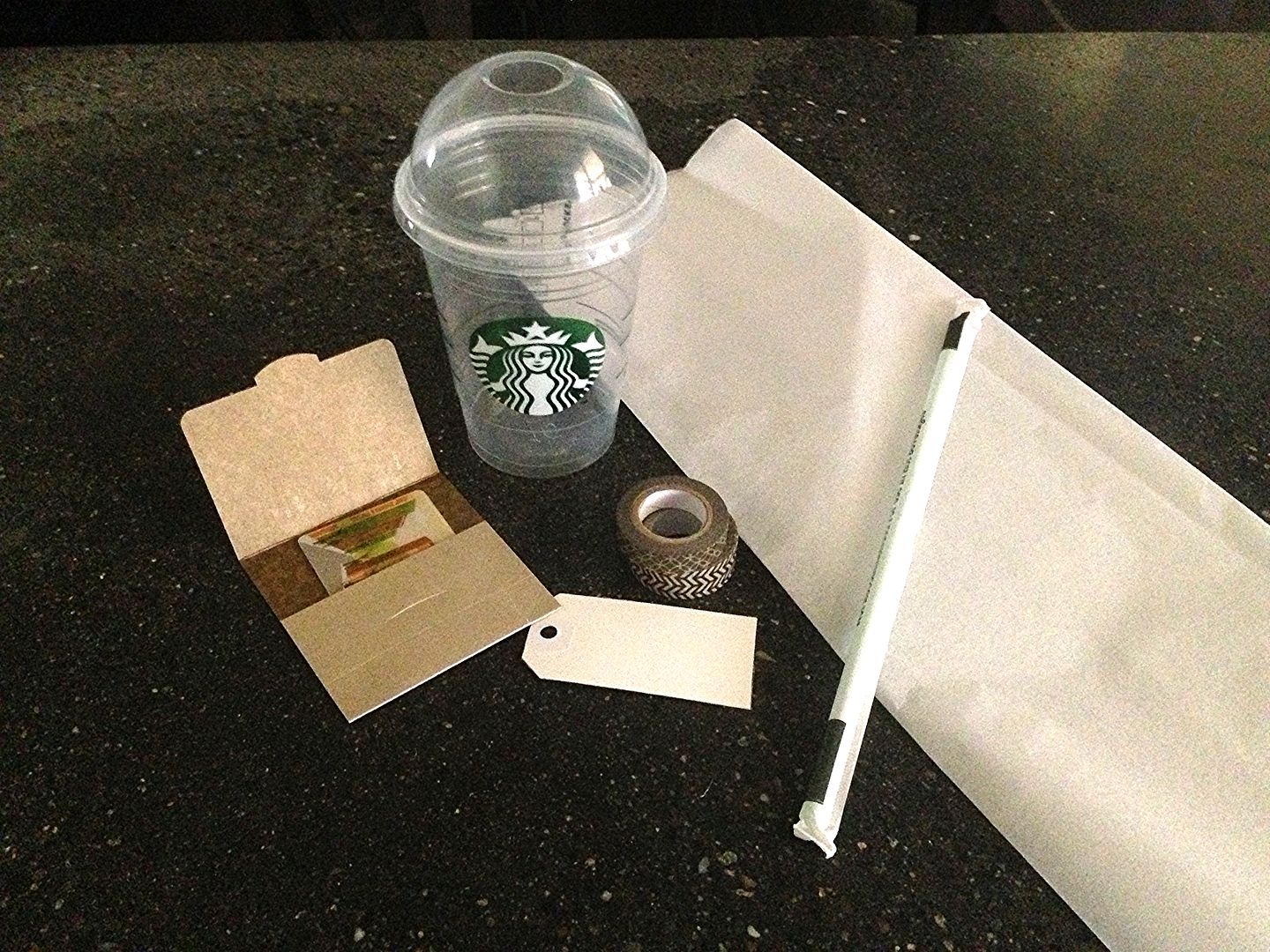 All you need is a gift card, grande iced cup w/ dome lid, tissue paper, tag, washi tape, and a straw.
Gently fold the gift card envelope to fit into the cup. *I think the brown envelop looks reminiscent of coffee, don't you?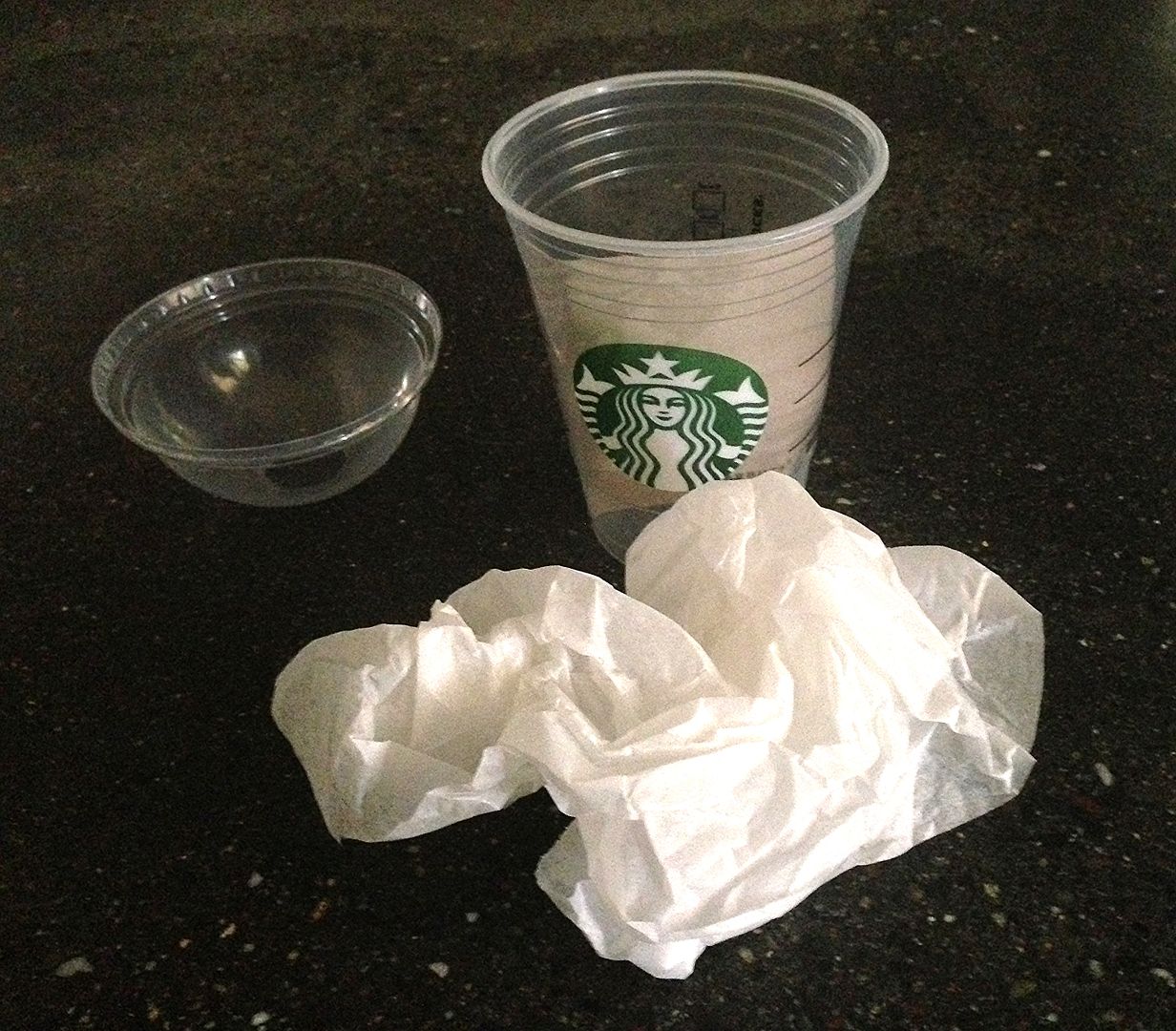 scrunch up some tissue paper;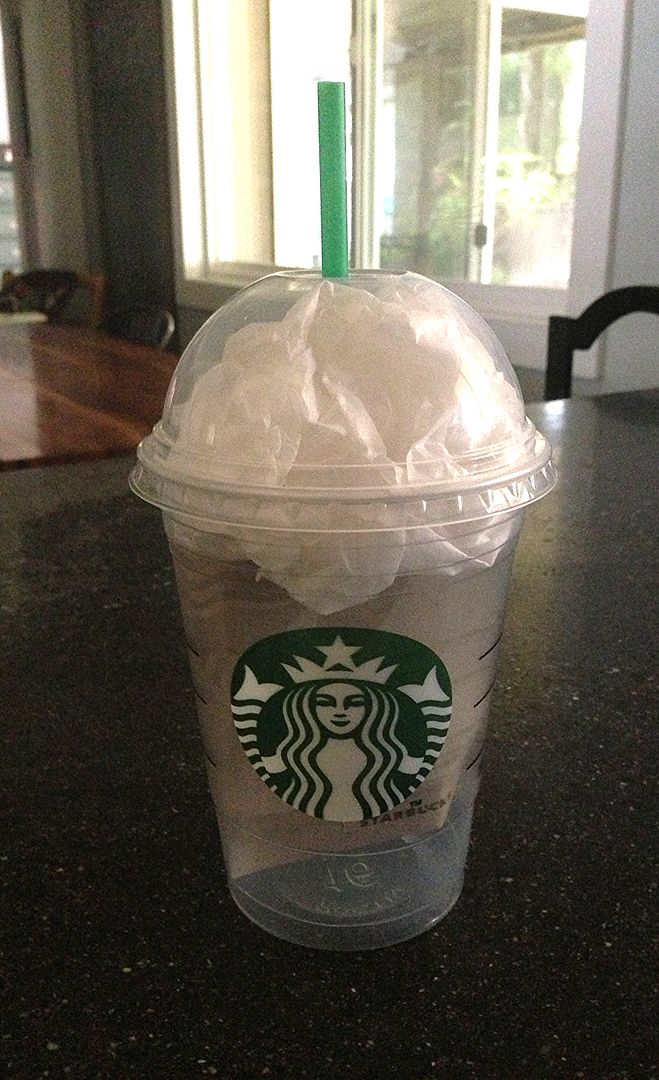 place it on top of the gift card (this is the whipped cream), pop the lid back on, and add the straw.
Decorate the tag with some washi tape.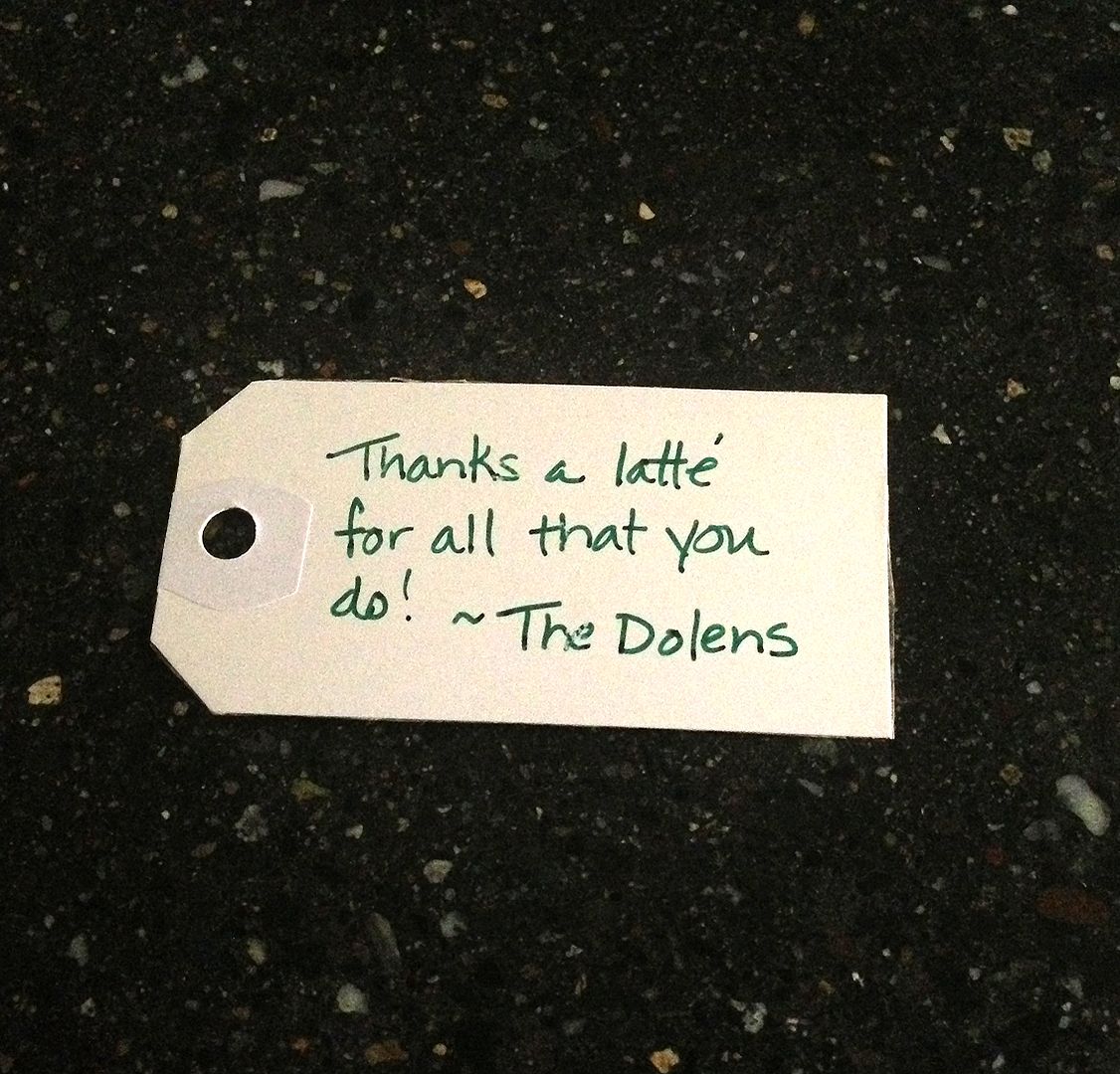 Then write a little note on the back of the tag and
gently tear the hole of the tag to fit on the straw.
Now if you are very hard pressed for time you can still do this just take the tissue paper, and the tag in the car. Whip through the drive thru in the morning and put it all together in the parking lot. Or bring a pen and forget the tag. Your child's teacher will love it! If you have a few to deliver get a carrying tray to make for easy delivery.
For all the other fabulous Teacher Appreciation Gift Ideas pop over to the Craft Lightening Round-Up!