What to hear something really cool and inspiring? Our Best Days Are Ahead Of Us Not Behind Us! Seriously, no joke, it's true.
This was part of a message a couple of Sundays ago and it really touched my heart. Sometimes I get caught in the line of thinking that days gone by were my best days but isn't it inspiring, amazing, and awesome to hear that while those were great days that our best days are ahead of us, not behind us!?! It encourages me to go on working for the Kingdom in the place that the Lord has me now.
My place in the Kingdom looks a little like this:
 wife
mama of three boys
vacuuming the floor at least twice a day
countless loads of laundry
playing games of freeze tag in the backyard with my boys & the neighborhood kids
watching a friend's child so she can go to an appointment
making little crafty things for mamas in the NICU to brighten their day
making dinner
cleaning bathrooms
giving hugs & kisses
tucking little ones into bed even though Micah already did 5 minutes earlier
Sound familiar? Feeling like you are spinning your wheels and that your high school, college, or when your kiddos were little were your best days and you're not sure if what the future holds is better? Just remember Your Best Days Are Ahead Of You, Not Behind You. Just keep working for the Kingdom in the place the Lord has you and those best days will come. Do not be discouraged!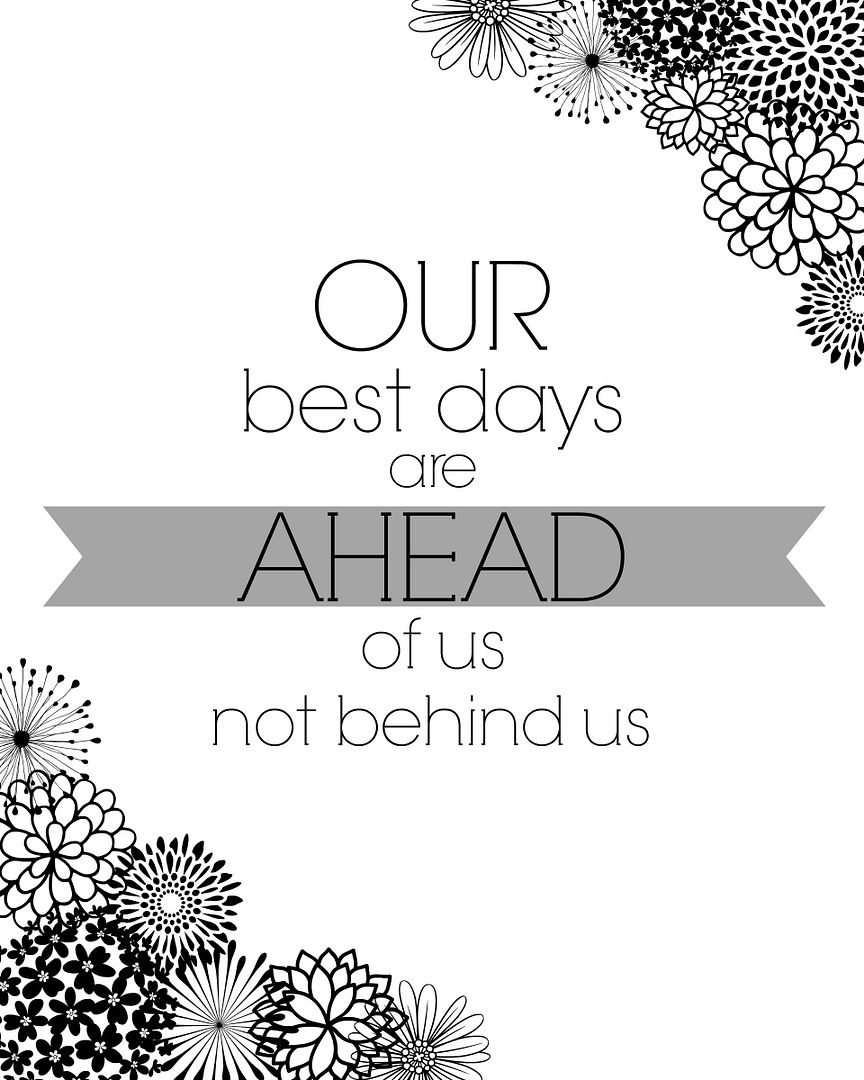 To help me remember this I created this printable you can download it here if you'd like to have one of your own.