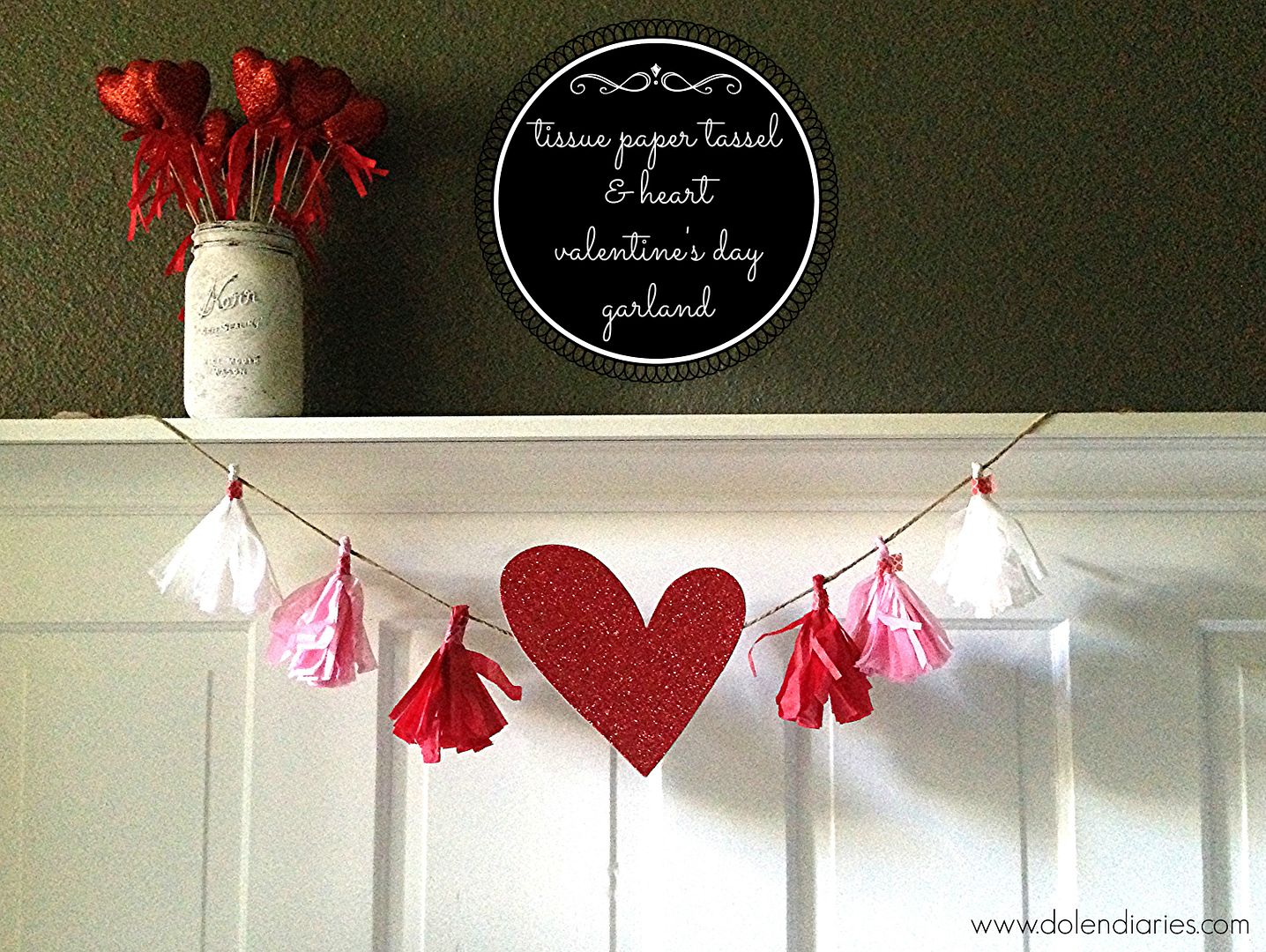 Having just made a tissue paper tassel garland for the Super Bowl, I decided I needed one for Valentine's Day, too! I used Valentine colors (white, pink, & red) and some festive bright pink washi tape to finish off the tassels. I had picked up a pack of glittery red hearts at the dollar store and thought this would be the perfect way to use a couple of them! The hearts come in packs of five with three different sizes small, medium, and large. I taped a medium side heart to the center of both of my garlands.
Here's a quick recap of how I made the tassels…*If you need full directions, you can find them here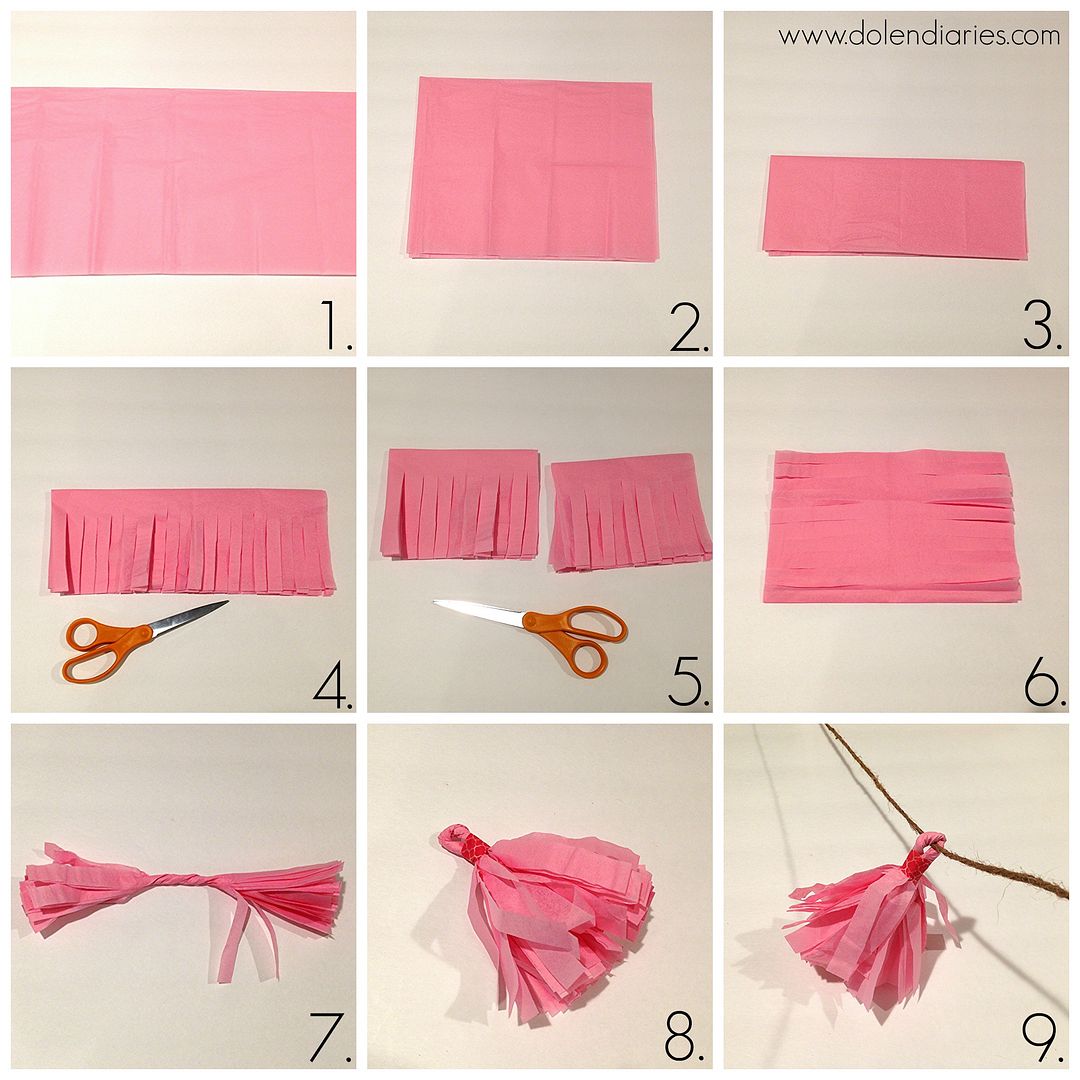 Click here to see where I may have linked up!