While there isn't any snow at my house (just rain) I know that a lot of you are snowed in so I thought I'd help you out a little with some Snow Day Craft inspiration!
I adore these DIY Painted Kitchen Towels that Addicted 2 DIY shared! How fun would they be in your kitchen!?! Better yet, my kitchen!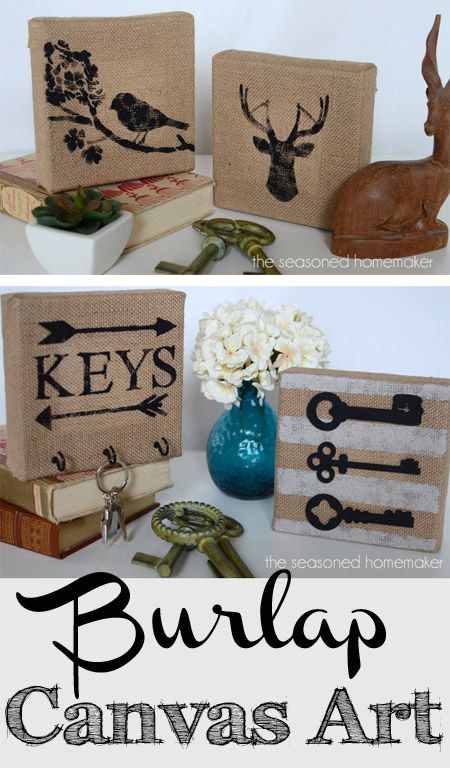 If you are lucky enough to live close to the Seasoned Homemaker you can go to Michael's to make this super cute DIY Burlap Canvas Art with Leslie! I'll just have to pretend that we're making them together!
My boys would have so much fun with this DIY Movie Clapper by Something on Everything!
Thanks SO much for linking up this week! Hope to see you next Tuesday!! Don't forget to check out Abby, Katie, & Ariean's Knockouts, too!