One of our favorite things about Dr. Seuss' stories are his crazy characters. It seems like he takes a little of this from one animal, a little of that from another, and tada Seussical animals are born!
These are SUPER quick, easy, & fun to create! All you need is: a pencil, black Sharpie marker, white construction paper, water colors, paint brush, & a cup of water.
Then just let the creativity flow!
Draw in pencil.
Trace the pencil with a Sharpie
Paint with water colors
Once dry, cut out
Ash created an animal that was part tiger and part chicken. He named it a Chiger.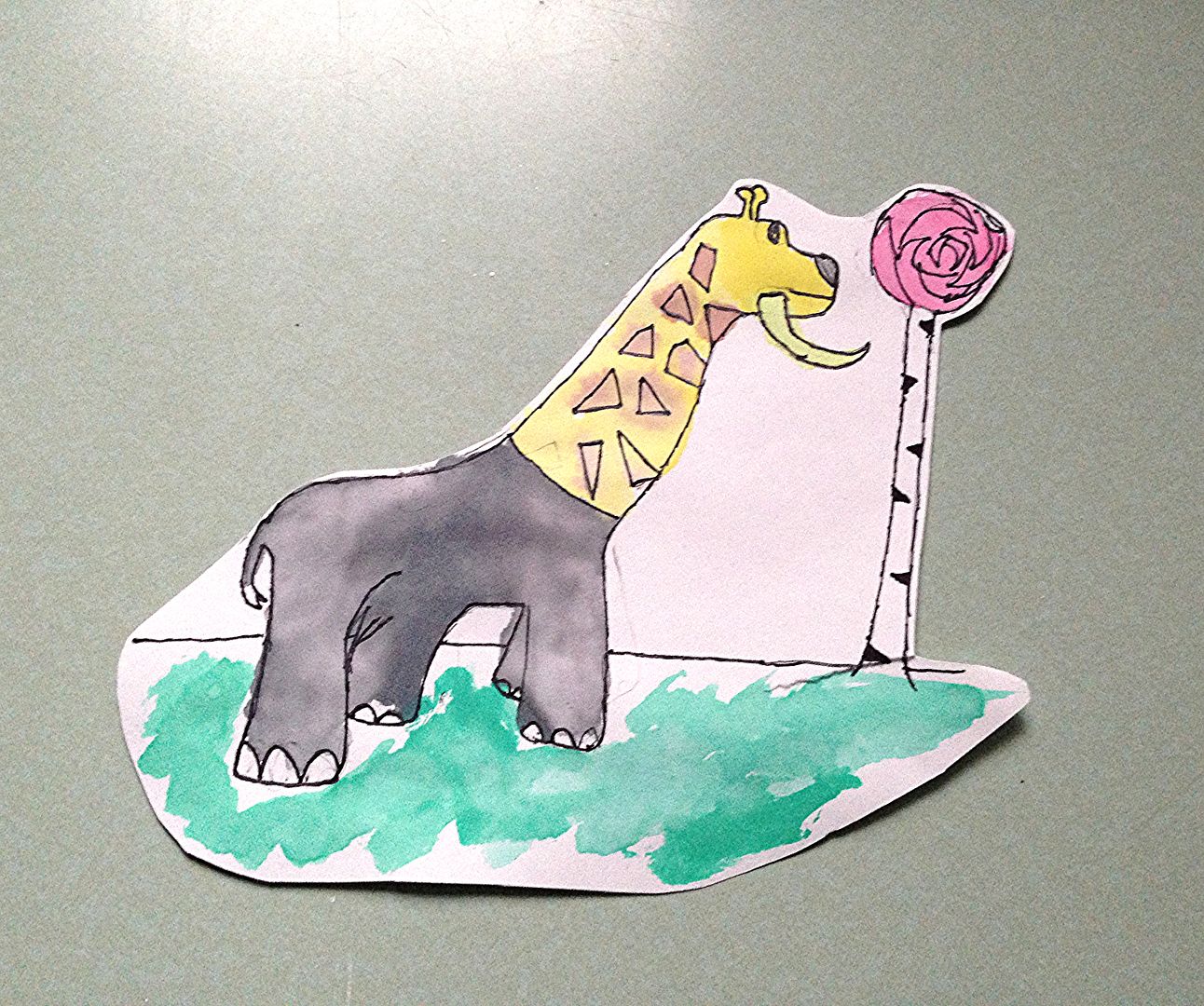 Gray created an animal that was part giraffe and part elephant. He named it a Giraffephant.
*Here's a little mama tip. Create WITH your kids! My boys love it when I join in and make what they are making. It opens the door to some really neat conversations and special memories with their mama.
The animal I created is part bird and part hippo. I named it a Bippo.
For all the other Awesome Dr. Seuss Inspired Crafts…Head over to the Craft Lightning Round-Up!