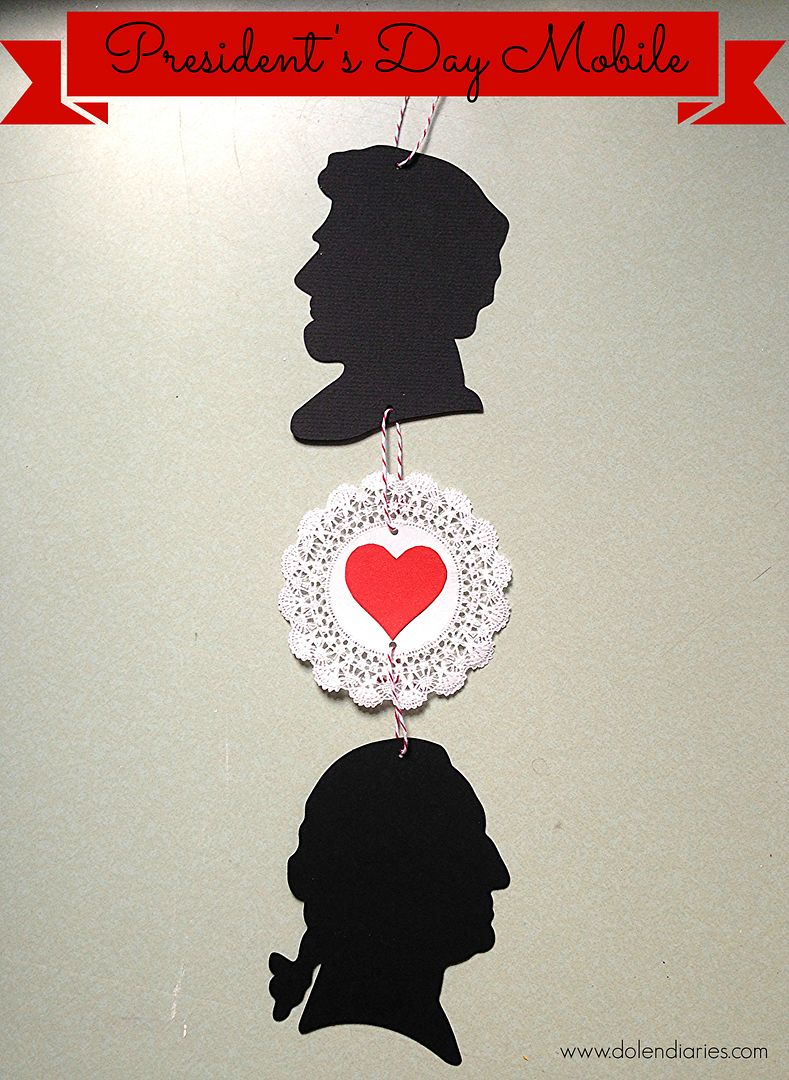 Ash is a kindergartener this year and we've been talking a lot first, then, and last when reading books. To practice only our first, then, and last skills I thought it would be fun to incorporate a few important February dates. First is Abraham Lincoln's birthday on Feb. 12th, then Valentine's Day on Feb. 14th, and lastly comes George Washington's birthday on Feb. 22nd.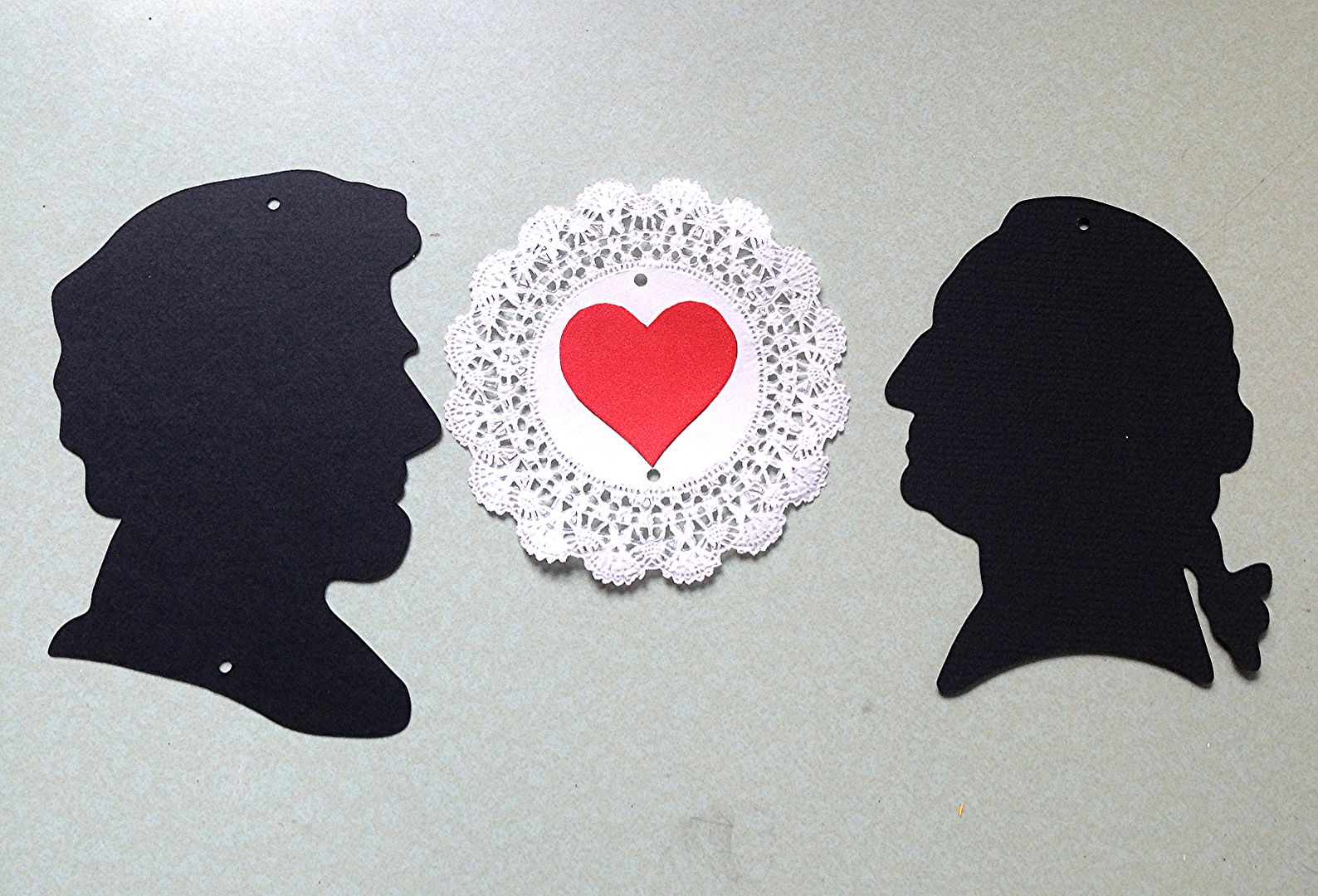 To represent Lincoln and Washington I used my Cameo to cut out silhouettes of their profiles. I'm kind of on a doily kick (I just think they are SO sweet!) so to represent Valentine's Day I traced a heart on red paper for Ash to cut out then glue onto the center of the doily. I used a little hole punch to punch two holes in the Lincoln (on to the top & bottom), two on the doily (one on the top & bottom), and just one hole in the top of Washington's head.
I had Ash put them in order by what comes first, then, and last. Using some red & white baker's twine I attached all three together.
Perfect President's Day mobile!