The first thing when you noticed when you walked into the family room was this huge fireplace. It was massively ugly and wasn't safe to use at all. Now for my personal favorite…the pet door next to the fireplace. There was a fenced in kennel on the side of the house and this door connected right to it! The thought of all the things that could go in & out terrified me. *Little side note, I'm TERRIFIED of rodents. So of course I imagined rats and mice the size of small dogs making their way in and out of the house.
On the opposite side of the room we have this nice view of the kitchen & dining area through this interior window.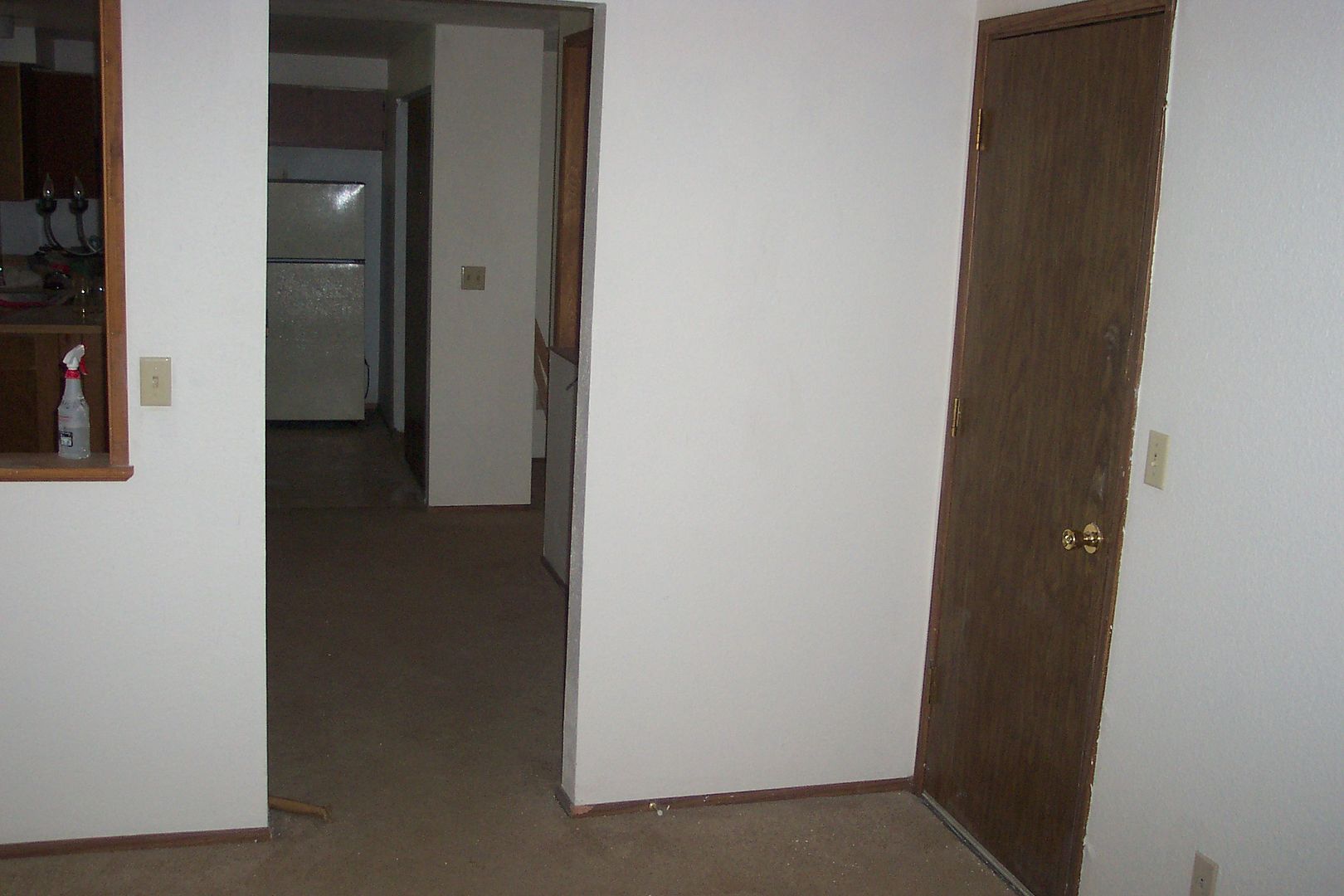 The door to your right leads out into the garage.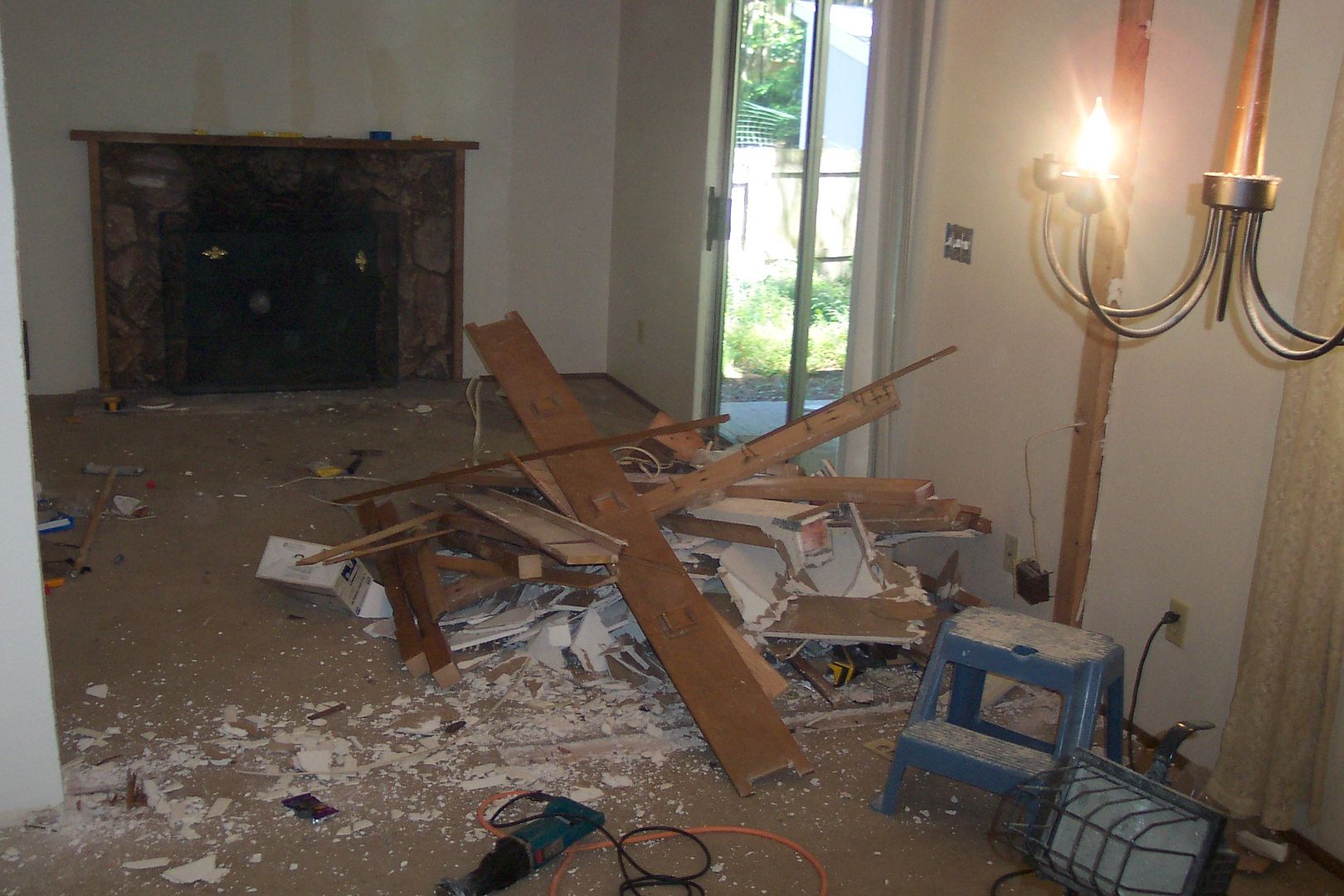 The slider door was originally in this room. *We've since moved it & as you can see we started tearing down walls right away.
Next, Wednesday we'll take a trip down the hallway and into the hall bathroom. It's a real treat!
Here are the other befores just incase you've missed one! Outside / Livingroom  / Kitchen