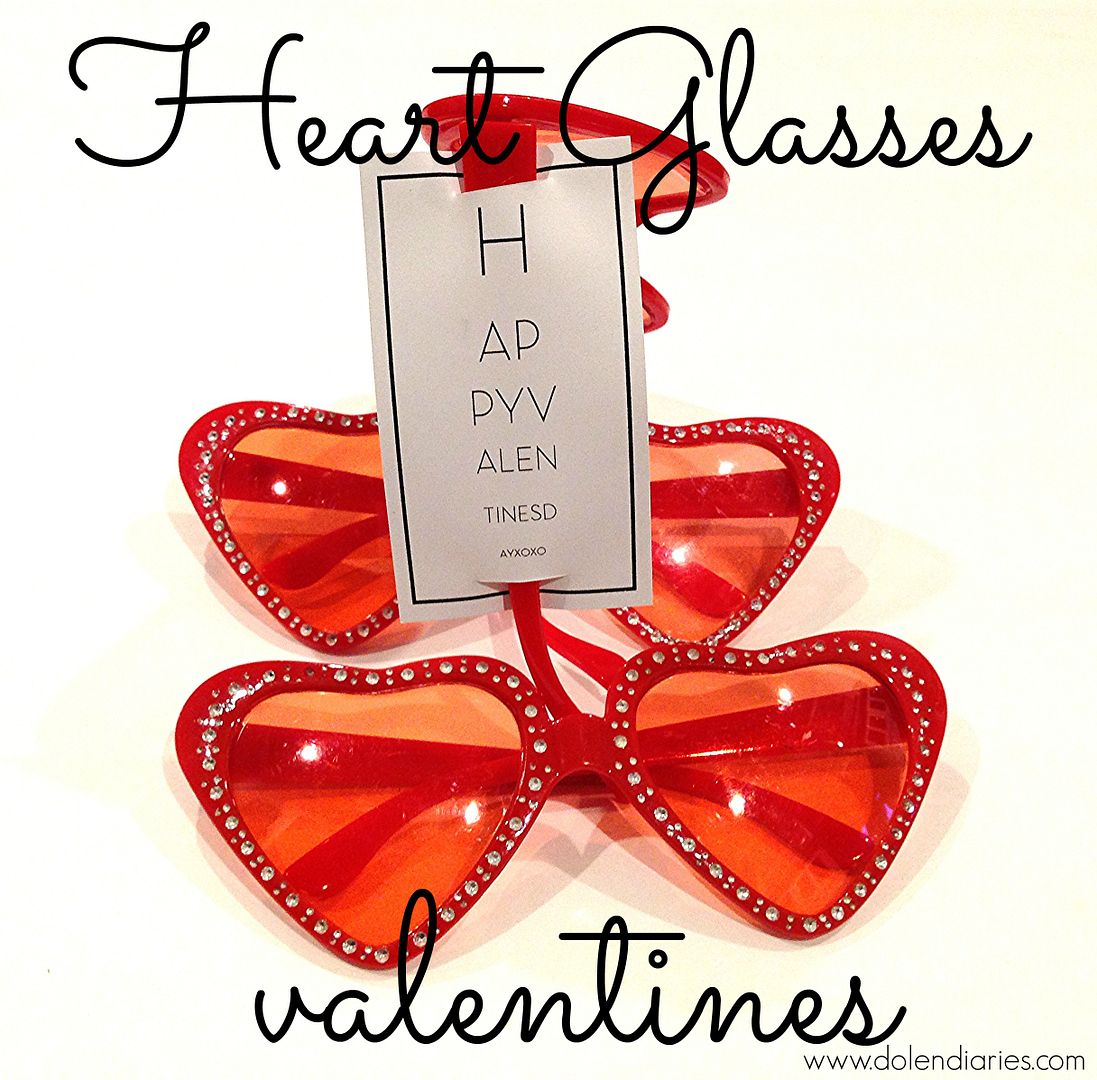 Ash had a hard time deciding on what kind of valentines he wanted to give out this year. First, he wanted zombie valentines, then zebra & squirrel valentines (those totally go together right!?!), and then it was lizards. I've pinned so many cute valentines ideas, one being a mason jar shaped card with a toy bug attached to it. Ash liked that idea so the plan was that we'd go to the dollar store to get bugs or lizards to make his valentines.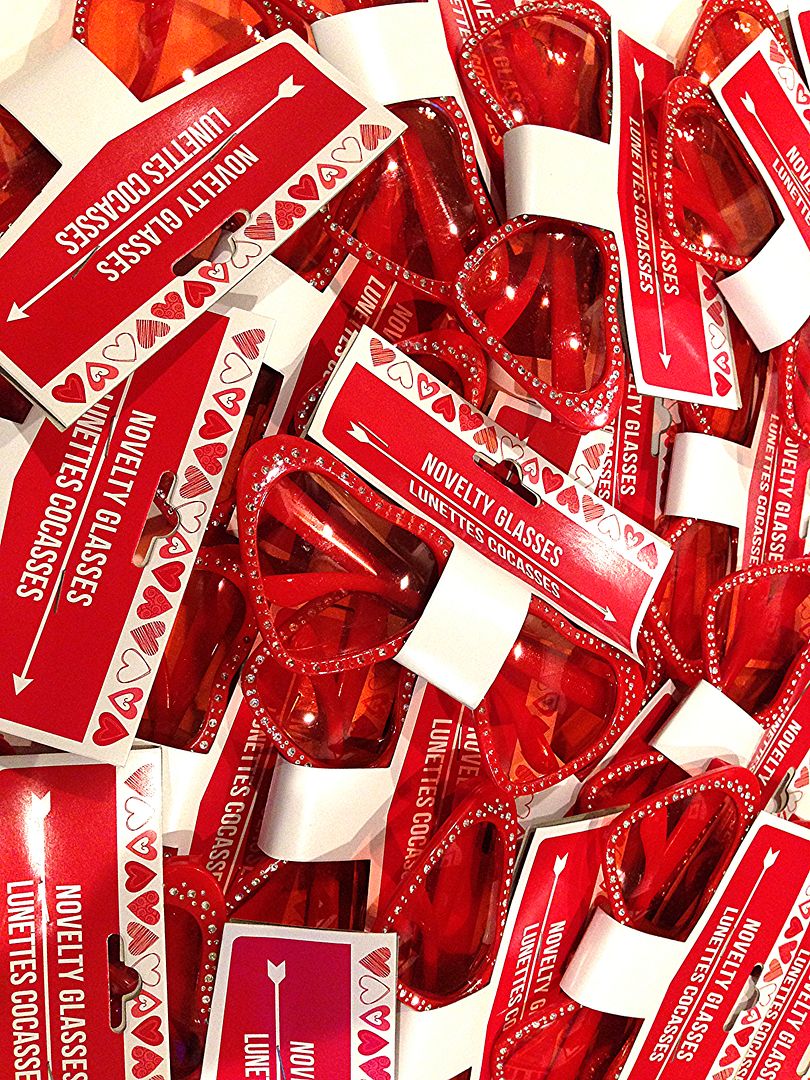 However, when we arrived at the dollar store they had these crazy heart glasses displayed at the front of the store. Ash, thought they were funny and wanted a pair. As we walked to the bug isle and idea struck. (I'm sure there was a little light bulb that popped up over my head.) Wouldn't it be super, SUPER cute if all the kids in his class had a pair of these!?! Oh we could take the cutest class picture ever! I pitched the idea to Ash & he said, "That's sounds fun!" and headed back to the glasses. It was meant to be because they had just enough glasses for the class including the teacher.
When we got home I used Publisher to make this eye chart inspired card that says Happy Valentines Day XOXO (Ash will write the recipients' names & sign them on the back). You can print your own out here! I printed the cards out on white cardstock, used a craft knife to slice a slit in the top and bottom to slide onto one of the temples.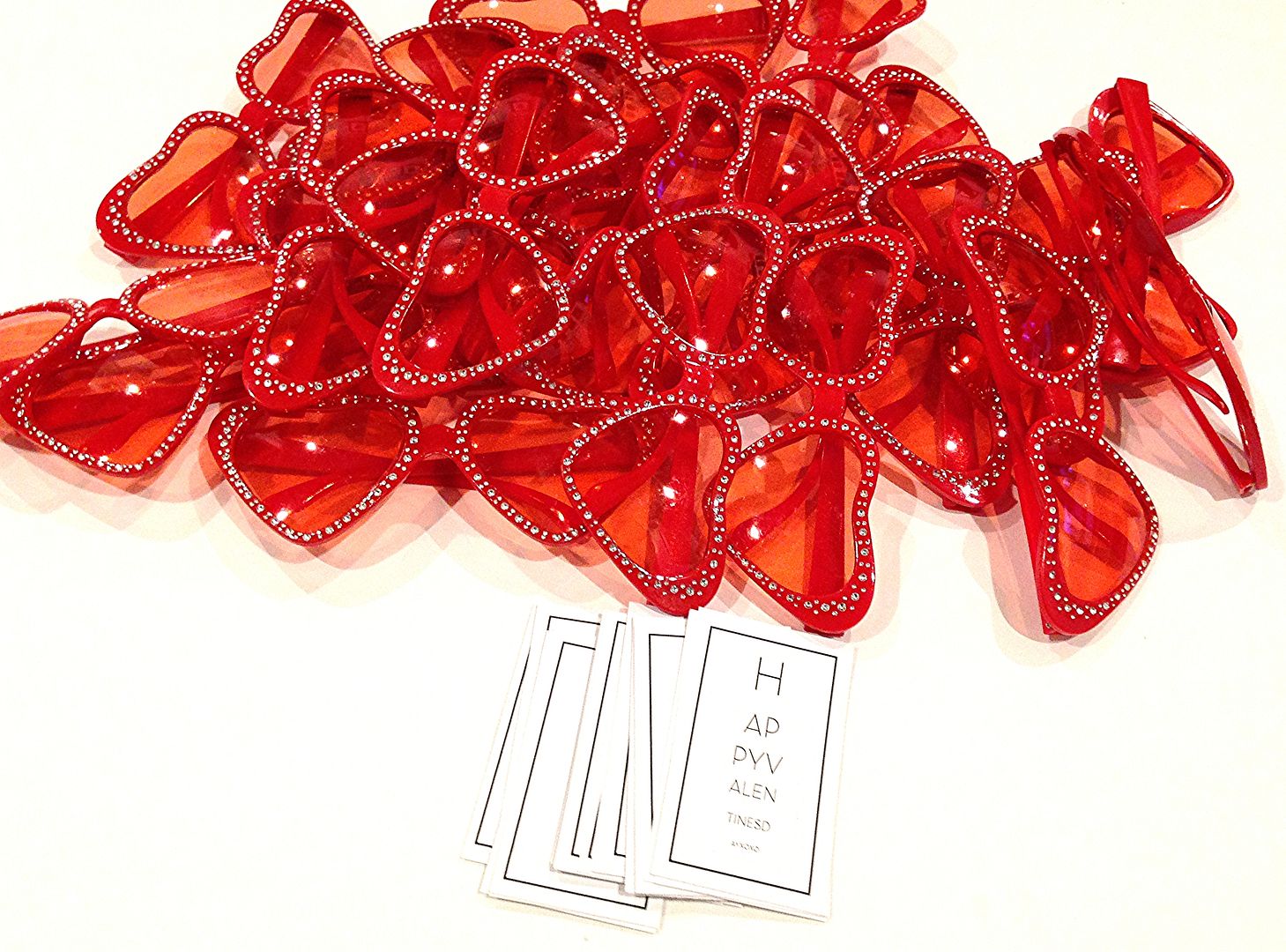 We are ready for massive valentine assembly! I can't wait to see the kids in their glasses! I think it will be beyond cute!! What kind of valentines are your kiddos giving out this year!?!
Click here to see where I may have linked up!