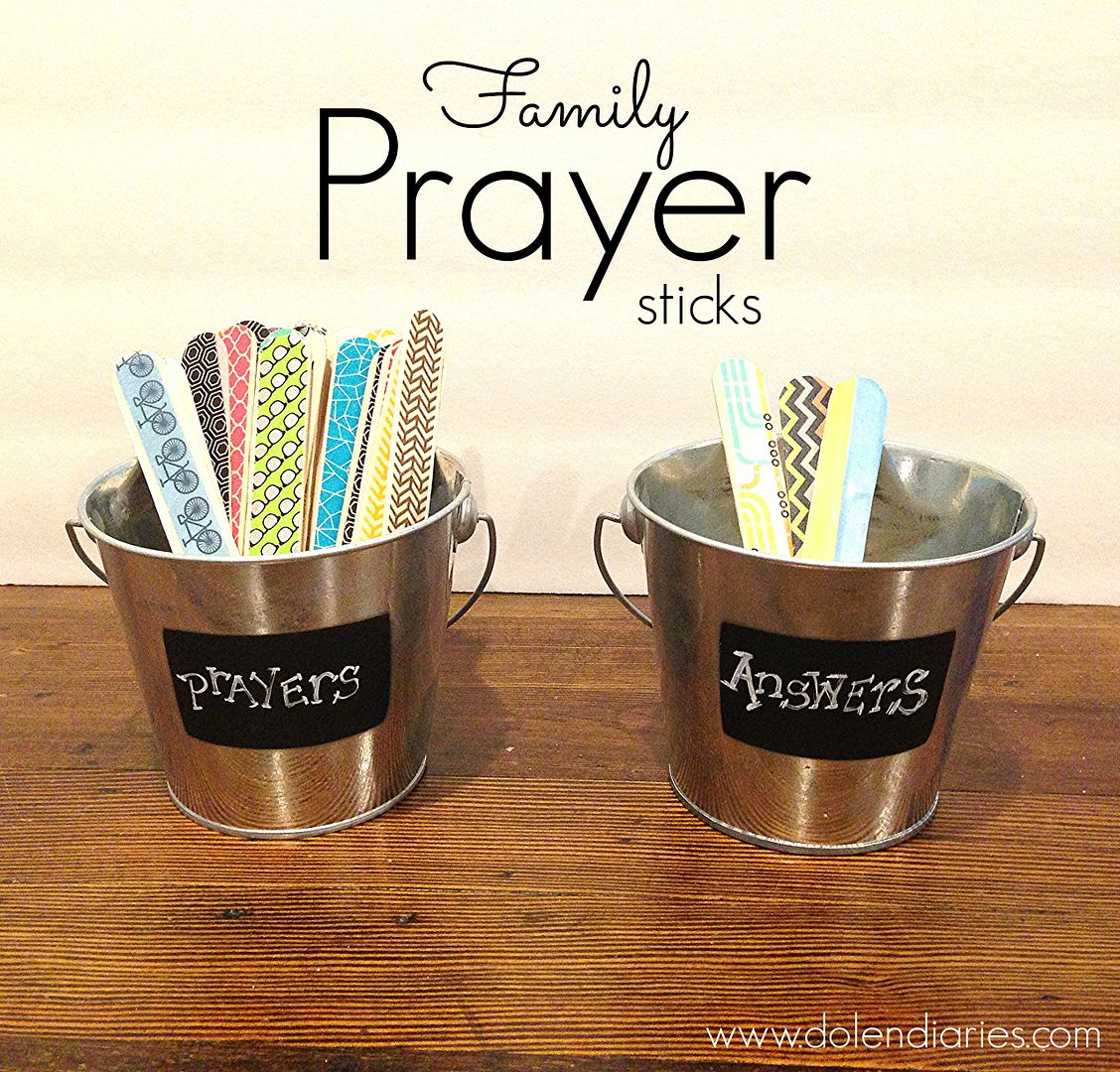 We typically say grace before we have dinner. The boys often argue over who gets to say it which is both sweet and kind of missing the point. However, our nightly grace was starting to sound a lot like this, "Heavenly Father, I hope this dinner tastes good. Amen." As much as I like the boys praying that the dinner I thoughtfully prepared would taste good, I thought it was time to make our graces more meaningful. To make your own you'll need:
The prayer sticks are super easy to make….you simply put washi tape on one side on the stick and then write your prayer on the other side with an ultra thin Sharpie.
This was a fabulous family activity. We spent some time talking with the kids about what kinds of things we pray for and then had them come up with their own. We reminded the kids that God cares about all things in our lives big and small so not to be afraid to bring everything to Him.
Here are some examples of what are on our prayer sticks… some friends adopted a son so we have a stick praying for their family adjustment; that the boys do their best at school;  for Micah as the spiritual leader of our family; show mommy love (this was Ash's & it made my heart sing); for the boys' walk with God; Homeless in our area; balance in my life; for the boys' teachers; for Godly friendships in our lives; health for our immediate & extended family. Each night at dinner all of us "pull a stick" and we go around the table praying for that specific thing and if we have anything else that is on our hearts we throw that in too. This has definitely made our prayers more meaningful and has given our boys a bigger window into how Mommy & Daddy pray. As our prayers are answered we put the sticks in the answers bucket. This gives us a great opportunity to talk about His will verses ours. It's hard to get an answer you aren't looking for sometimes. Do you have a family prayer time? I'd love to hear do you do it! Linked Up Here