I love Valentine's Day! A whole day to shower Micah and the boys with love!?! Yes, please!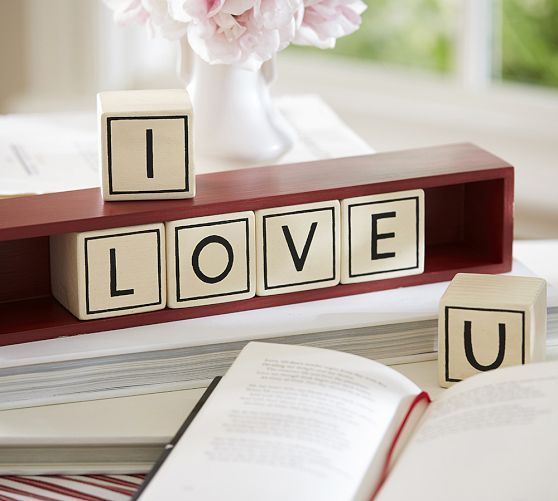 When I saw these I Love U Wood Blocks from Pottery Barn I thought they were so cute but I'm being a bit of a rebel this year and decorating with more pink than red for Valentine's Day. (This is rebellious in a house of boys, I tell you!)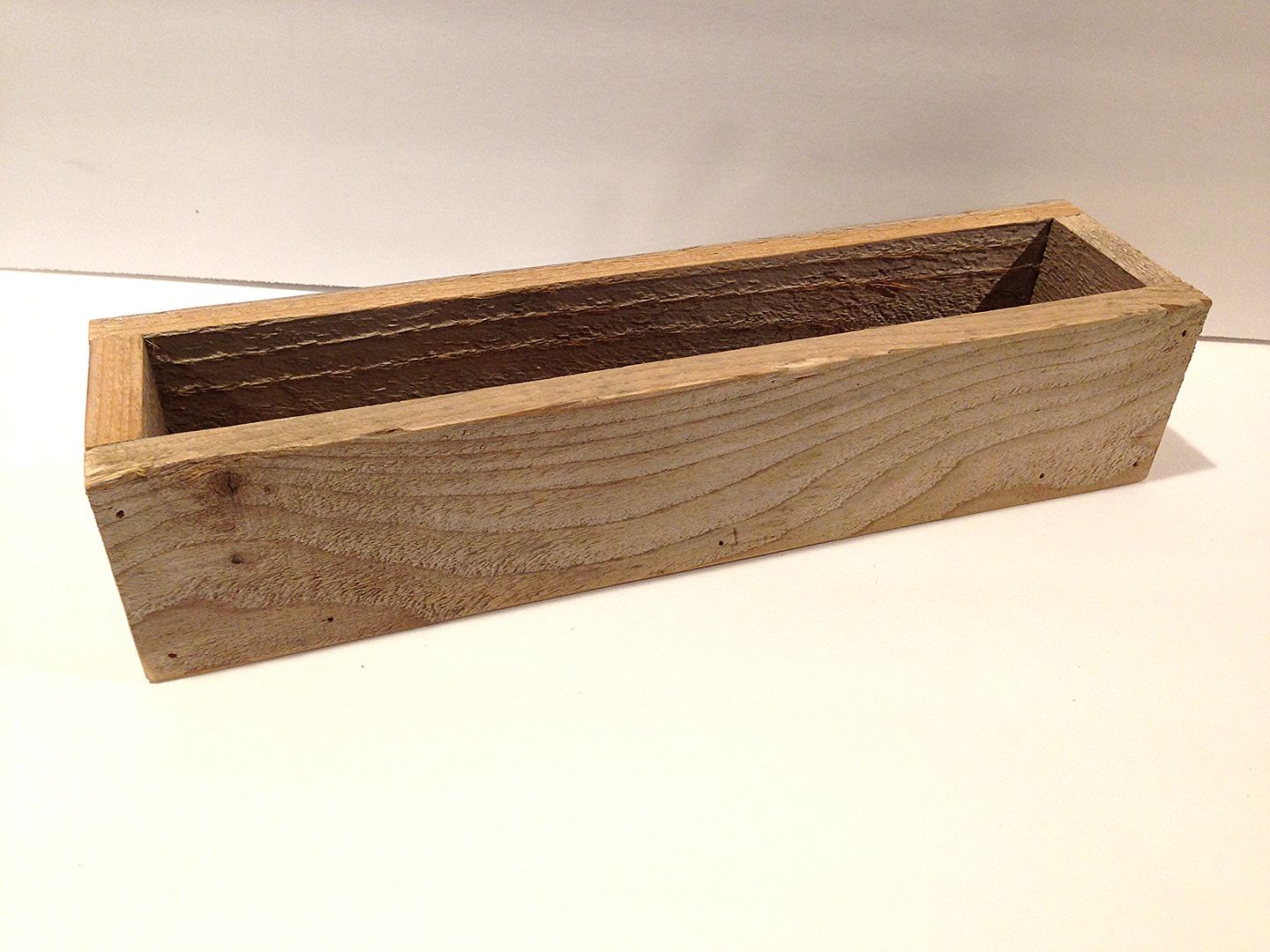 The box holding all the blocks is made from fencing scrap. It's just your basic rectangular box but just incase you need more detail. Here are a few more shots so you can see how it was put together. *Everything was air nailed into place through the long sides of the rectangle. My box's measurements are about 12.25″ x 2.25″.
Bottom
End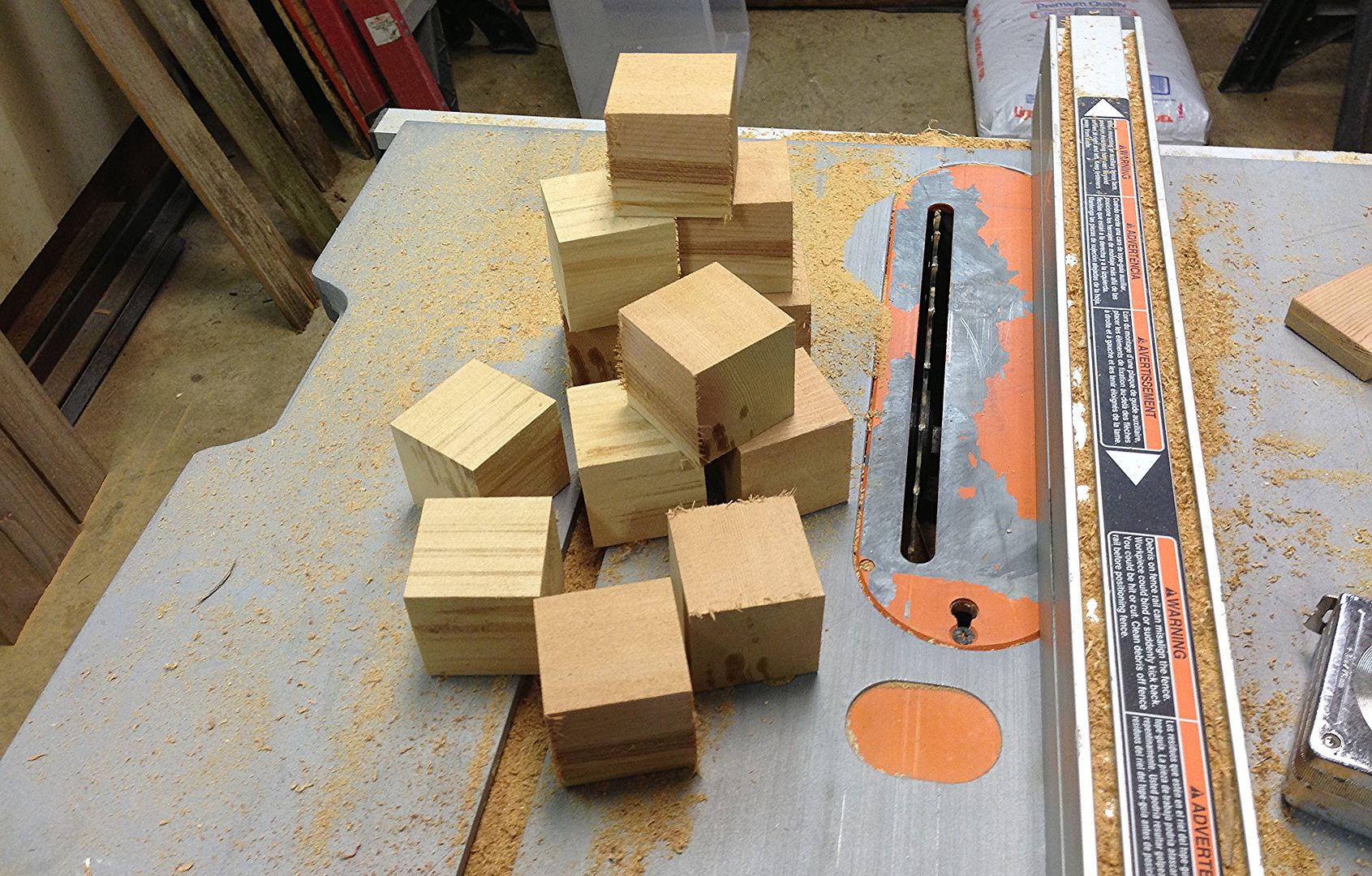 You'll need 6 blocks, mine are 2″ x 2″
(I made an extra set for a gift.)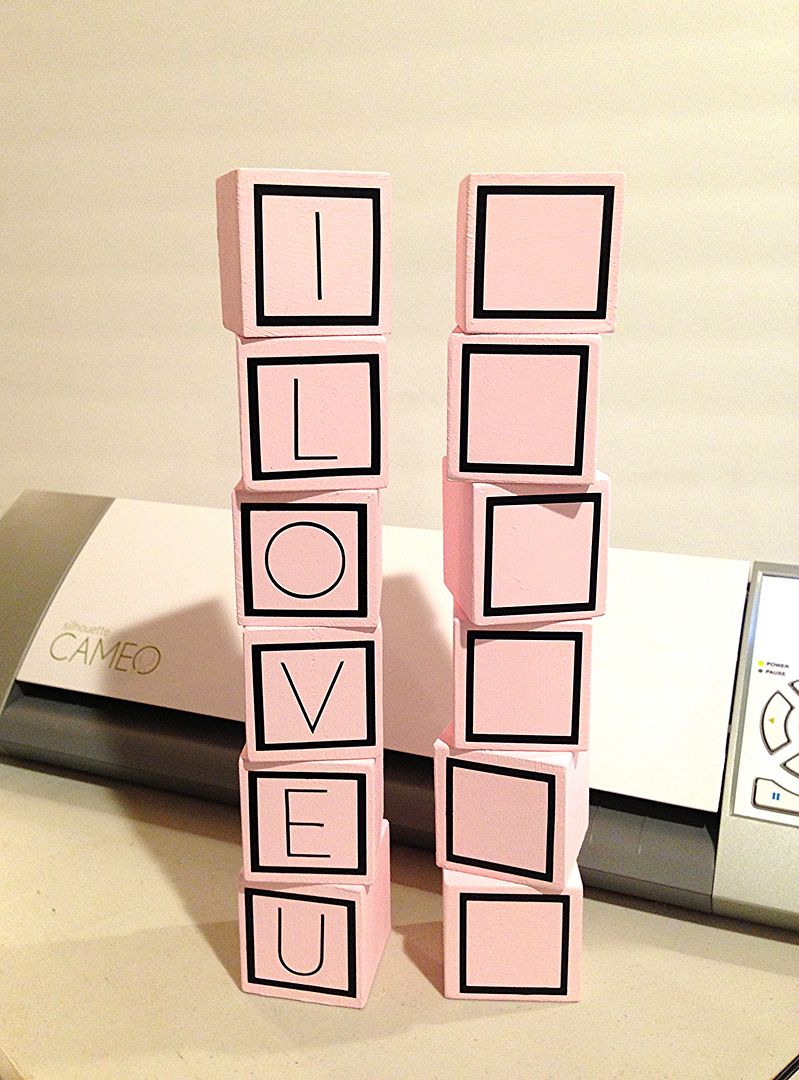 I sanded then painted all the blocks this perfect shade of marshmallow-ie pink. (I think they are SO pretty!) After the paint was dry, I applied my vinyl squares and the letters I, L, O, V, E, & U to the blocks.*The font I used is called ADELE.
I absolutely adore these! Shh…don't tell Pottery Barn but I actually like mine better. So sweet, simple, and a little romantic…just what Cupid called for!
Thanks SO much for popping by!
Shelly
Check out where I link up here!