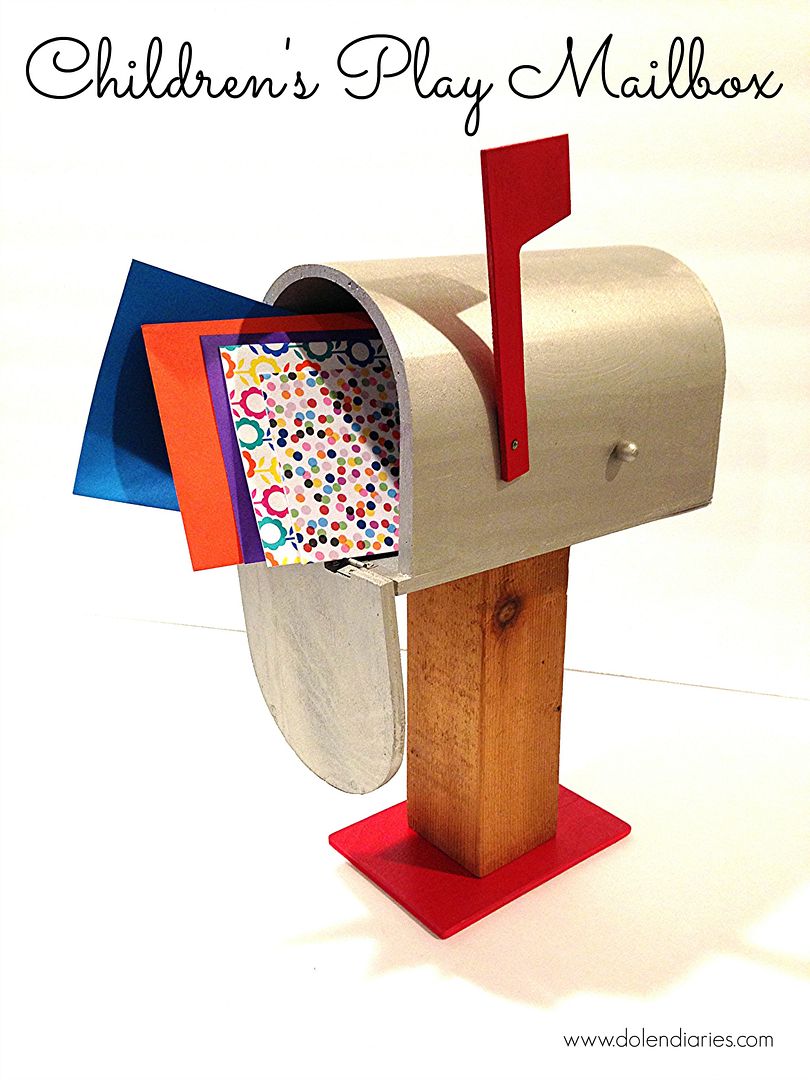 There is something magical about a mailbox. One moment it is empty and the next it's full of surprises! My kids love getting the mail so I thought it would be fun for them to have a special mailbox of their own.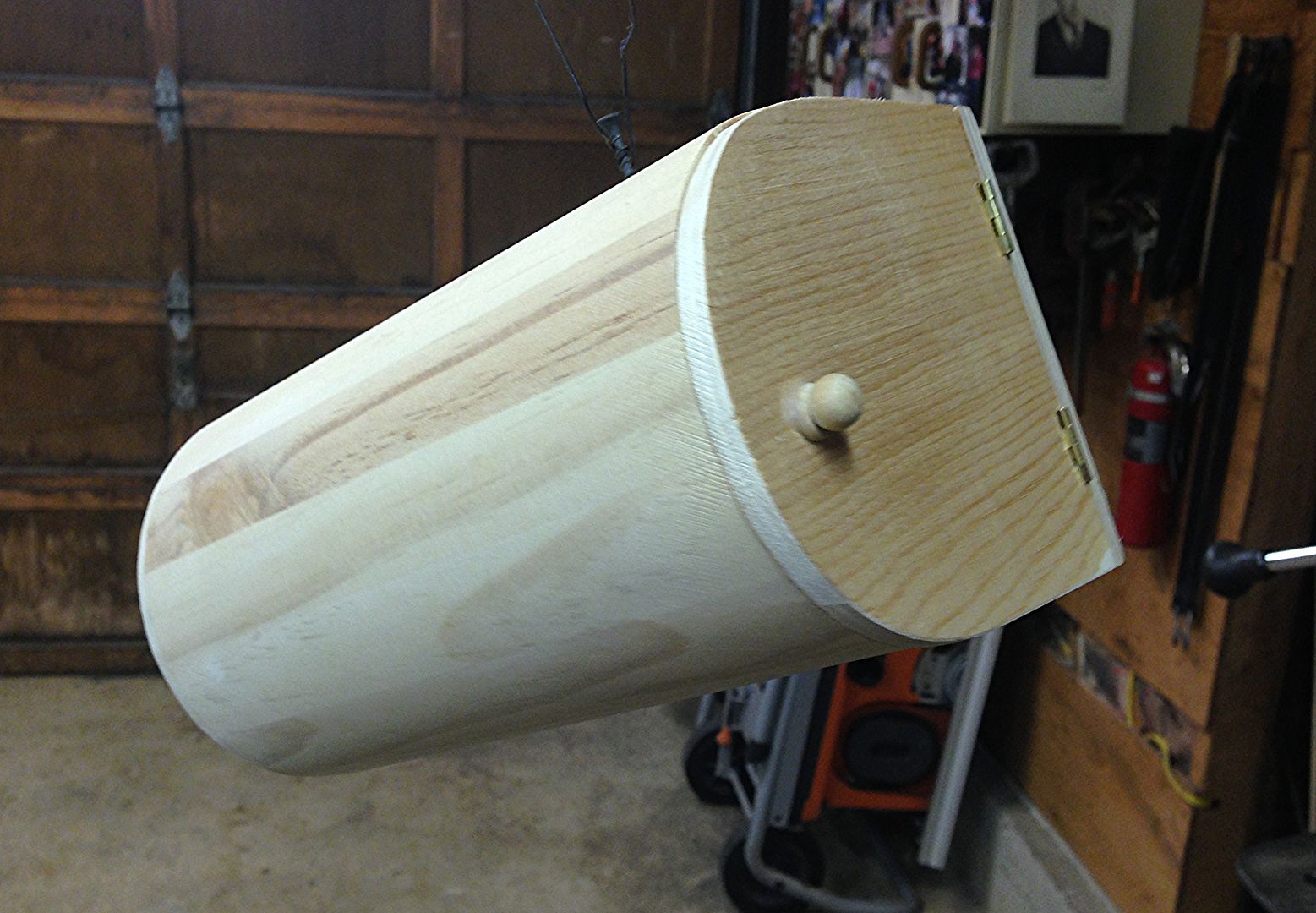 I picked this wooden mailbox up at Joanne's. (I realized I didn't get a picture until it was hanging in the garage ready to be painted.)
Micah found this 3″ x 3″ scrap for the post & I had a scrap of quarter inch plywood for the base. I wanted this pretend mailbox to have a "real" look so I simply sprayed a clear coat on the post.  However,  I had to paint the base red because it went with the little flag on the mailbox. *The post is 9″ tall and the base is 4″x6″.
I spray painted the mailbox silver and the little flag red. The flag is attached to the mailbox with a little screw which worked out perfectly for spray painting. I was able to take the flag off which meant no taping required! Originally, I thought I'd simply hot glue the base to the post but I was worried that since the base wood was so thin it would pop off.  So Micah secured the base to the post with a screw.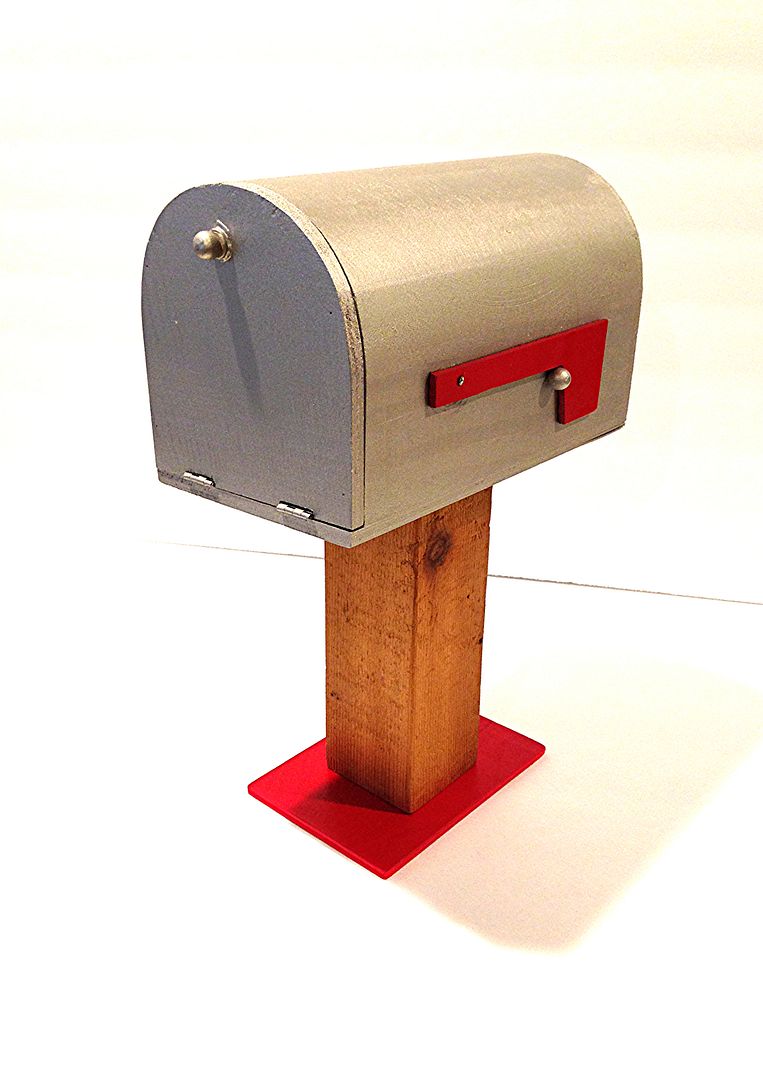 To attach the mailbox to the post I used a healthy amount of hot glue. The kids have had so much fun "mailing"  notes for us and each other!
Thanks for popping by!
Shelly
Check out where I link up here!