Hello toddlerhood! Kell is on the move and into everything! I have been trying to offer new things for him to explore and play with. Lately, we have been playing with pompoms.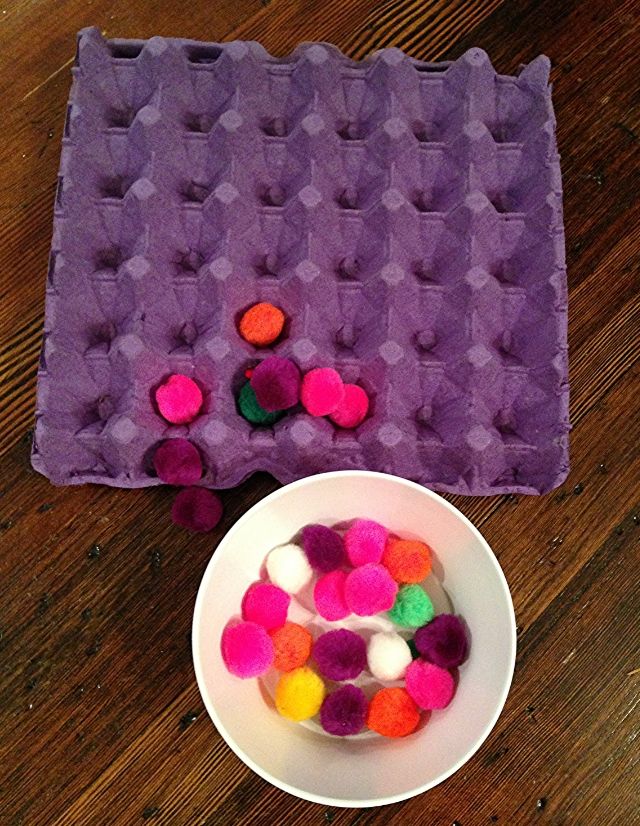 An old egg carton and some pompoms keep a toddler happy for a surprisingly long time. I think it helps that this egg carton is huge!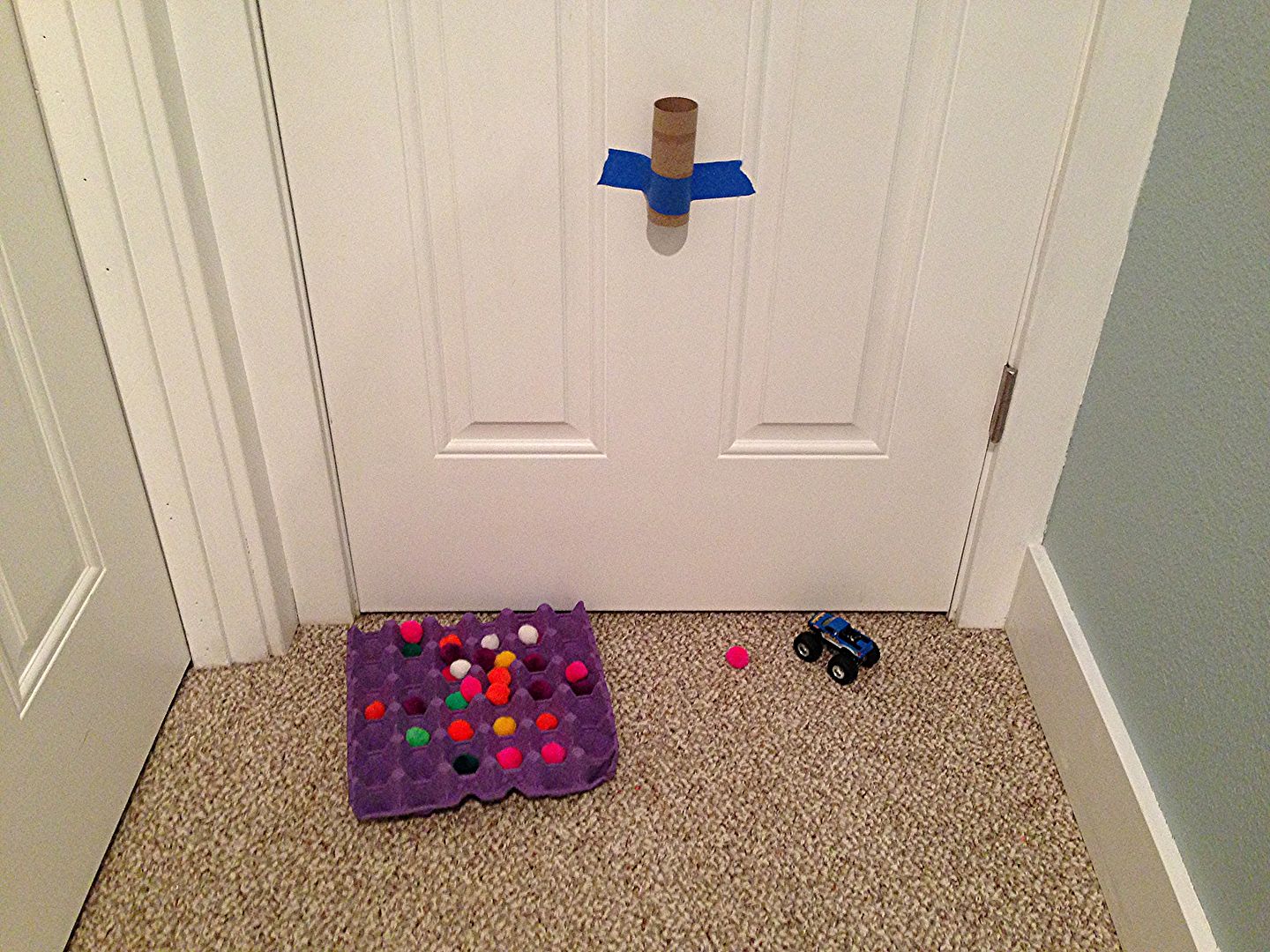 This morning, I changed a toilet paper roll and taped it to the closet door at the end of our hallway. See this pin and others on my Babies & Toddlers board.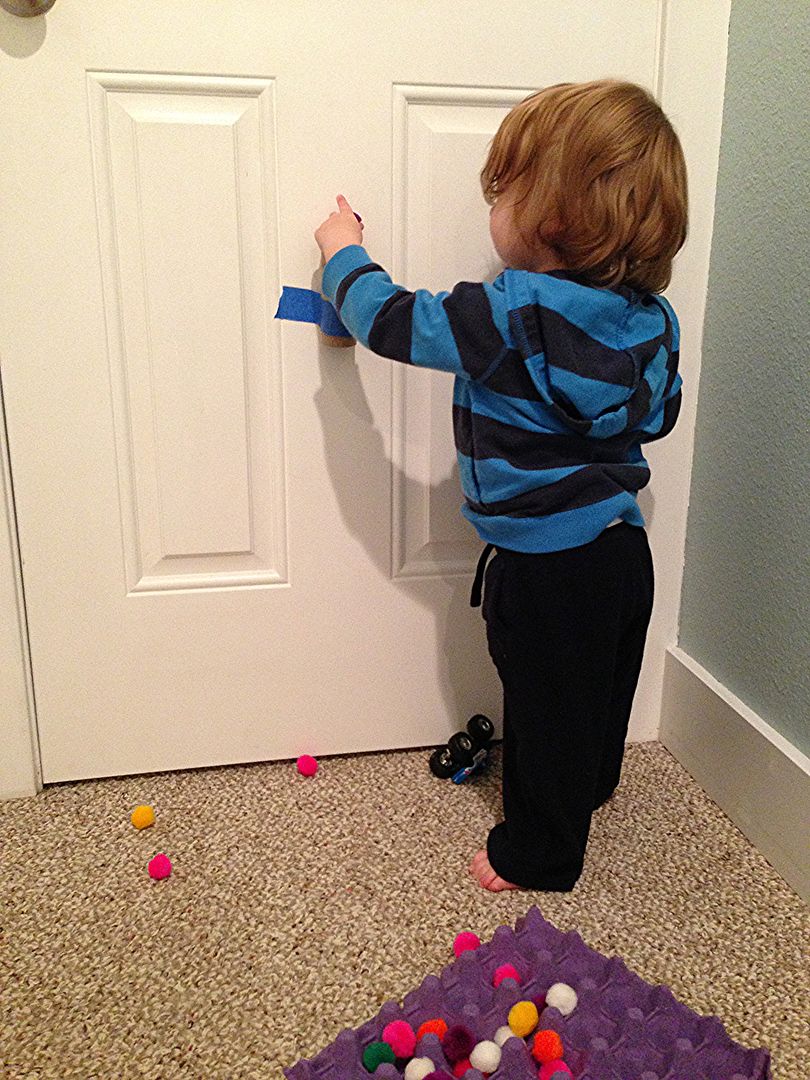 Kell loved it! I mean the truck got dropped so that says a lot right there!