We always decorate the front of the house but we never think of decorating the backyard even though that's where I look out the most. So the strategic backyard decorating has begun. If I can see if from a window it, needs little holiday flair! To begin our backyard decorating I whipped out this DIY Reclaimed Wood MERRY Sign.

Like any DIYers worth their salt we have a stash of scraps. I love having this stash! When the mood strikes we are ready to create! In this case, we have a couple of old fencing panels that are perfect for rustic signs! We already taken the panels apart so the pickets would stack up nicely. You're probably picturing a junk yard with fencing panels and messy stacks of plywood right now. Our yard doesn't look like it belongs on the show hoarders, I promise. Now our attic…we need to clean that out.
I grabbed 3 pickets and headed to the garage. My sweet husband, who was working on his own projects kindly, took a minute to chop down the pickets to the size I desired and even cut smaller pieces to connect the boards all together on the back. I love that he's always so supportive of my projects even when we disagree on whether or not I should leave a gap in-between the pickets. I didn't and he now admits that it was a good call. Sometimes we have a hard time visualizing one another's projects. I guess it's because I am looking through my pink glasses and he is looking through his blue glasses. (If you are in our small group, you'll think that is funny or if you have read the book Love & Respect.)
A quick round of staples to attach it all together and I was ready to paint!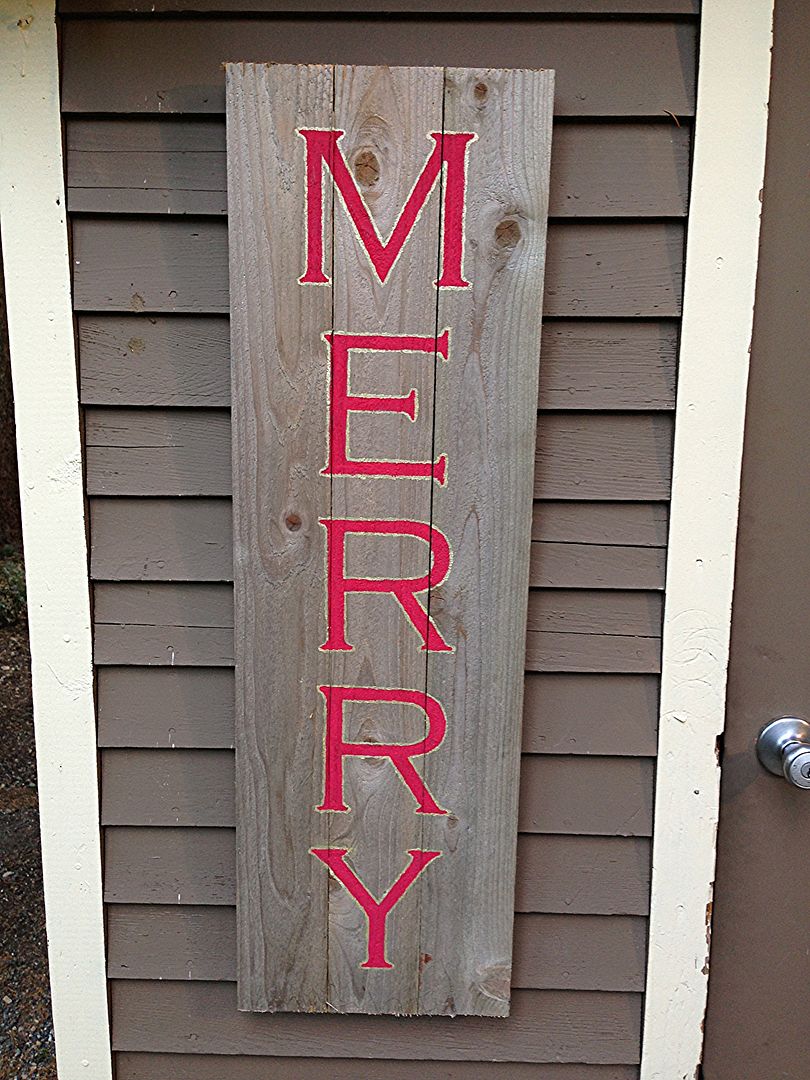 I used my Cameo to cut out a stencil of the word merry in cardstock. *I get those stacks of cardstock from the craft store when they are on sale. I typically don't love all the paper in the stack so I use those for stencils. It's way cheaper than buying single sheets and there is no waste!
I used Martha's Green Gold craft paint to trace around the letters. Then I filled in the letters with Craftsmart's Bright Red.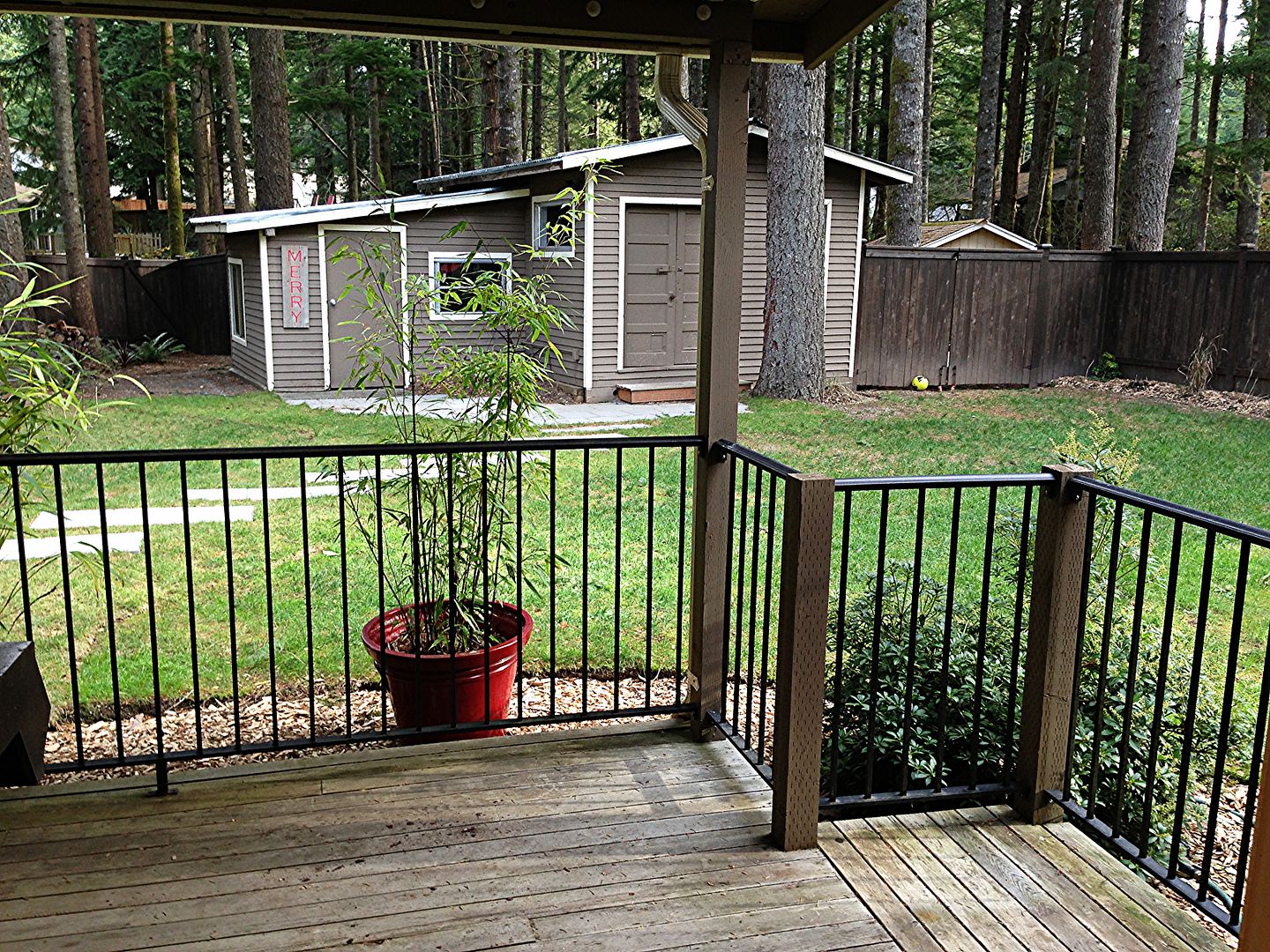 I have to say that looking out the kitchen window and seeing this DIY Reclaimed Wood Merry Sign makes me feel VERY merry!
Are you a backyard holiday decorator?