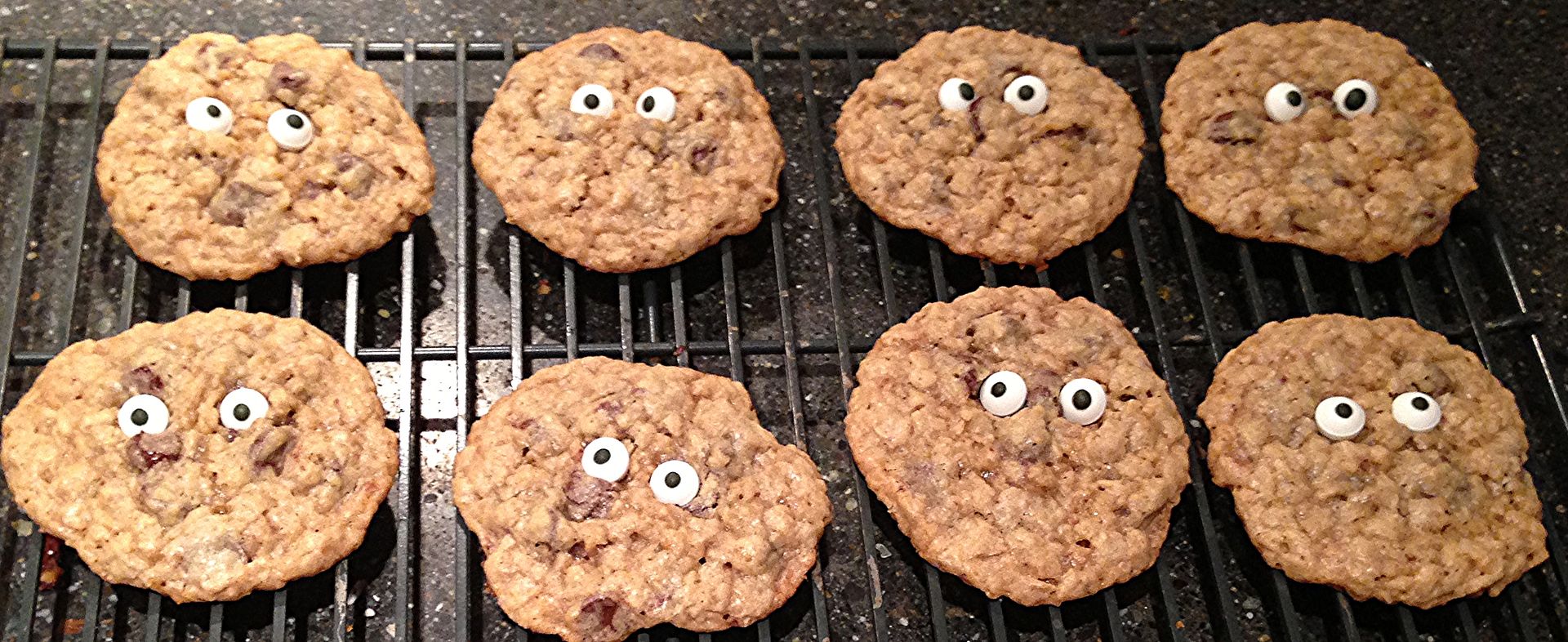 I was snack mom for Ash's soccer team yesterday so I made some delish oatmeal chocolate chip cookies. To add a little fun I popped on a couple of Wilton candy eyes onto each cookie turning them into cookie monsters. Sadly, as I was packing up these tasty monsters Ash's game was canceled due to rain. This is actually the second time this season I was supposed to be snack mom and the game got rained out. Should I take a hint already!?!
Here's the recipe for the chewy oatmeal chocolate chip cookies that my boys adore:
1 cup butter, softened
1 cup packed light brown sugar
1/2 cup white sugar
2 eggs
2 teaspoons vanilla extract
1 1/4 cups all-purpose flour
1/2 teaspoon baking soda
1 teaspoon salt
3 cups quick-cooking oats
1 cup semisweet chocolate chips
Preheat the oven to 325 degrees F

In a large bowl, cream together the butter, brown sugar, and white sugar until smooth. Beat in eggs one at a time, then add vanilla.

In a separate bowl combine the flour, baking soda, and salt; slowly add to the creamed mixture until just blended. Mix in the quick oats and chocolate chips. Scoop out the dough onto ungreased baking sheets. *I like to use a mini ice cream scoop when making cookies and muffins.

Bake for 12 minutes in the preheated oven. Allow cookies to cool on baking sheet for a few minutes before transferring to a wire rack to cool completely.