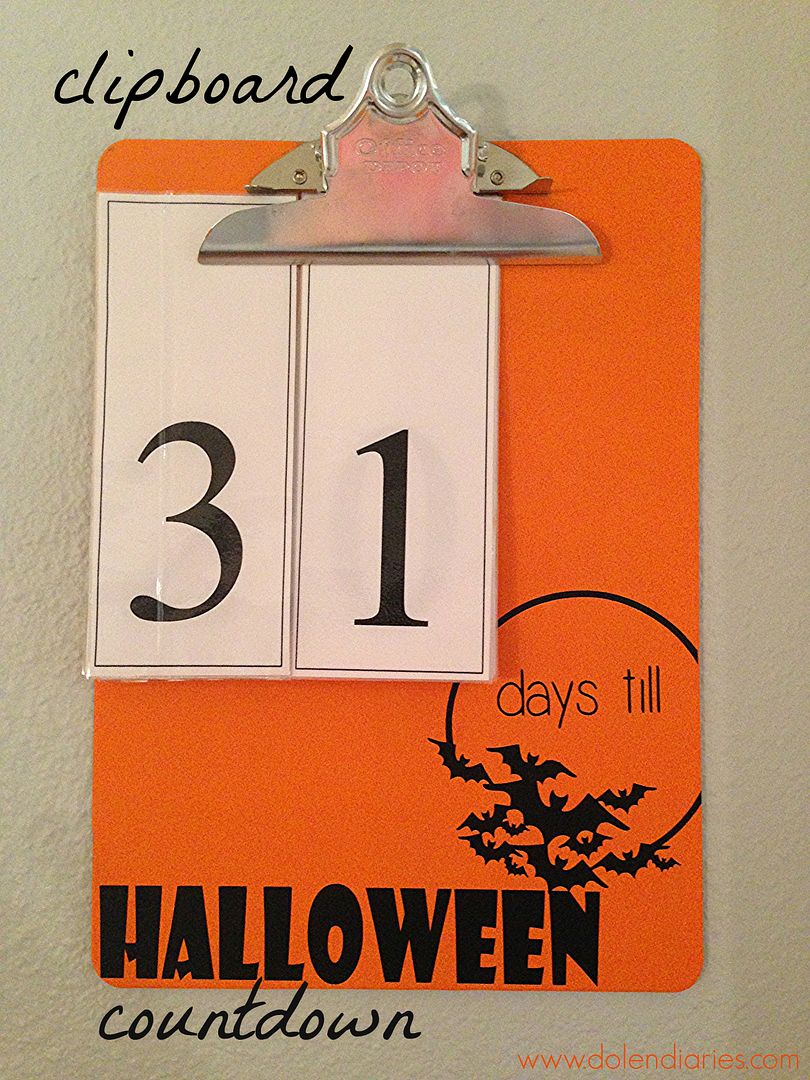 It is almost October and Dolens are counting down to Halloween! Ok so we've been counting down for the past few weeks, but I have a little Halloween lover that just can't wait! Remember the summer countdown I made with some girlfriends at a craft night? Well, I basically did the same thing only Halloweened it up!
First I painted a clipboard orange (craft smart brand paint). When I'm painting something like this I always paint each coat in a different direction (horizontal then vertical and repeat) so paint ridges don't form. I did 5 super thin coats to get the coverage I wanted.
I used my Cameo to cut out the "1 piece bat moon circle frame" (that's the actual name of the image in the Silhouette store.), the words "days till", and "Halloween" in black vinyl. I pressed the vinyl on ever so carefully to avoid bubbles. Then I clipped on the same number cards I used on my summer countdown, and voila! an easy Halloween Countdown Clipboard!