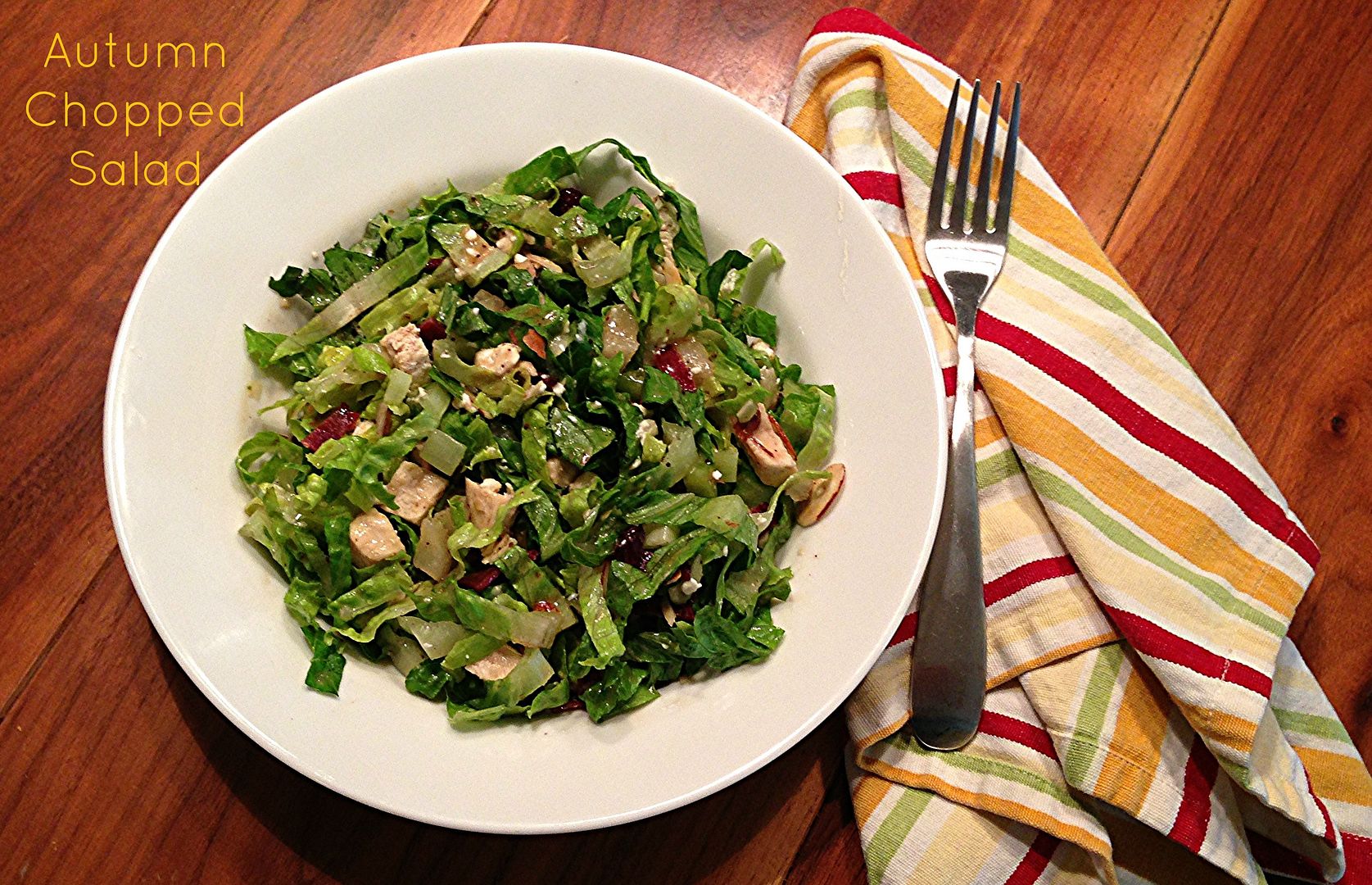 If you are like me, you pin a bazillion recipes that you want to try but haven't tried them all. I'm making it my mission mix it up a bit and try some new things. I loved the Autumn Chopped Salad from Espresso and Cream that I had for dinner last night (and lunch again today).
The original recipe calls for romaine lettuce, pecans, dried cranberries, crispy bacon, feta cheese, chopped pear, poppy seed and balsamic dressing. You mix a bit of each dressing together and it's delish! I would have never thought of doing that!
I put my own little twist, adding chopped grilled chicken breast to make it more of a meal. I also switched out the pecans for slivered almonds and turkey bacon for regular bacon because that's what I had on hand. Goat cheese and walnuts would be amazing! I think I'll try that next!