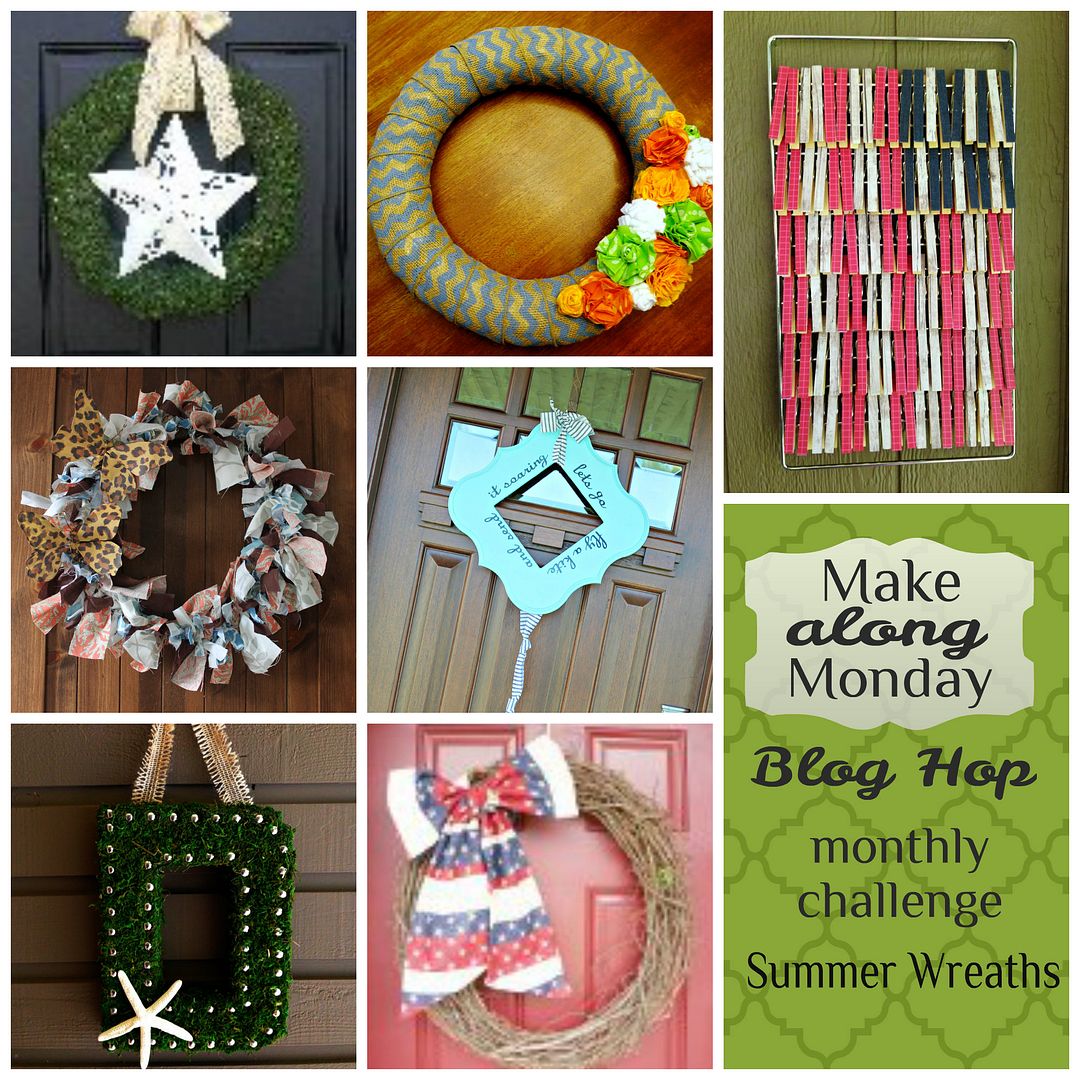 Feel like there are million things on your "wanna make list" or that you've pinned on Pinterest but have never made? Wanna little push to get those things done? Love a challenge? Or all of the above? Join us in Make Along Monday!
On the 1st Monday of every month the Make Along Monday Crew will post something to make along. It could be a project, recipe, or theme. This month it's Summer Wreaths!! Need a little inspiration? Check out all of our projects!
On the last Monday of the month (June 24th) post your pictures on Facebook or our link up party. *Don't worry we will remind you!
So have fun & be creative! Can't wait to see your Summer Wreath!