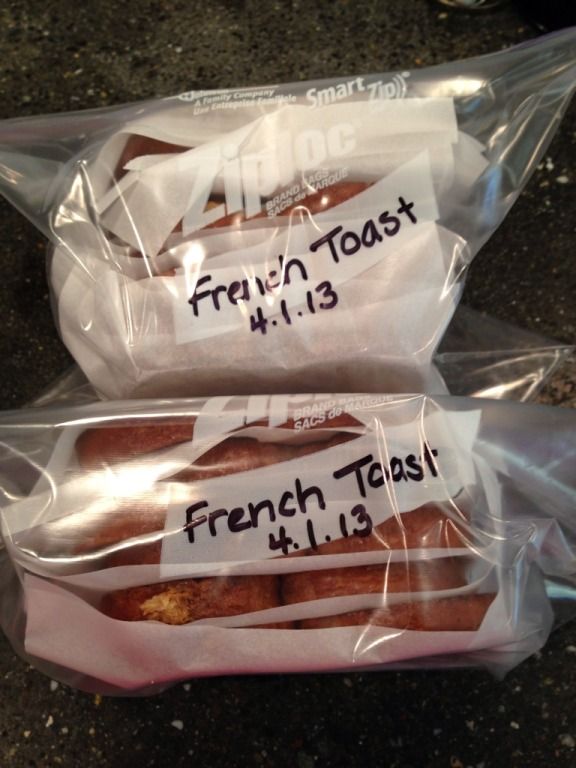 Breakfast is always a little crazy around here so I'm always looking for something to make things go a little smoother. I don't know why I didn't think of this before…Lord knows we have had a fair share of frozen waffles in the morning, but I had a little light bulb moment one day at Costco. Freezer French Toast! (Did you hear the ding of the light bulb turning on as you read that!?!)
I picked up a huge loaf of whole wheat bread and made up a bunch of French toast yesterday. As they came off the griddle I put them on a wire rack to cool, once they were cool I stacked the slices up with squares of parchment paper in-between the slices, popped them in a freezer bag and into the freezer. When you're ready to eat them you simply take them out of the freezer and put them straight into the toaster.
This morning the boys had them for breakfast and loved it! Any other fabulous breakfast ideas out there?