Micah and I love going to antique stores, flea markets, estate sales, etc….basically anywhere you can find "treasures" to restore or repurpose. This summer we took the kids to the Fremont Sunday Market in Seattle and they LOVED it! Micah and I were thrilled to find that our boys were as into junk as we were!
So for some family fun, this weekend we went to our first ever 2nd Saturdayz Market in Tacoma. It was small, but lots of neat things to look at. The prices were reasonable and everyone was willing to work with you for a better deal.
We gave each of the boys $10 to do what they wanted with it. Gray spent every last penny of his. He bought some salted caramels that are apparently to die for, but I can't have any until Easter. He promised to save me one. He also picked up some old carved chess pieces that he had to have. Ash made his first deal and it was the cutest thing ever! A vendor had an old key that Ash latched onto that was $4 so I told him he needed to take the key up to the lady and ask her what her best price was for the key. She said she would do $3 and he thought that was a good deal so he handed over 3 ones. I wish that I would have taken pictures of it! I was too busy melting into the floor over the countess. Once he had his key he was done and said he was putting the rest of his money into savings.
These were two of the first things we saw and Micah fell in love. We're not exactly sure what they are and they aren't really vintage, but they are metal and cool so they came home with us. Well, after a little negotiating.
We were actually on a hunt for wire baskets because we are both completely obsessed with them. I thought this was a cute little display.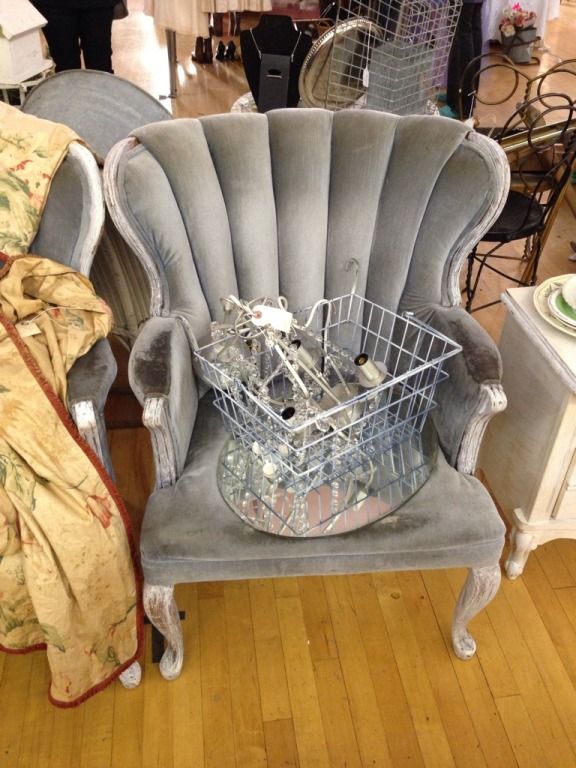 I thought these chairs were really fun! Micah actually has a couch in our shed that needs a major overhaul that I thought I could do a similar wash on the wood. More on that couch another day.
I saw this wire basket and thought it would be a great to put rolled up throw blankets in each of the compartments instead of bottles. The bottles are kind of cool though.
I just loved the colors here. That vintage green is so pretty!
How fun would these arrows be up on a wall in a boy's bedroom!?!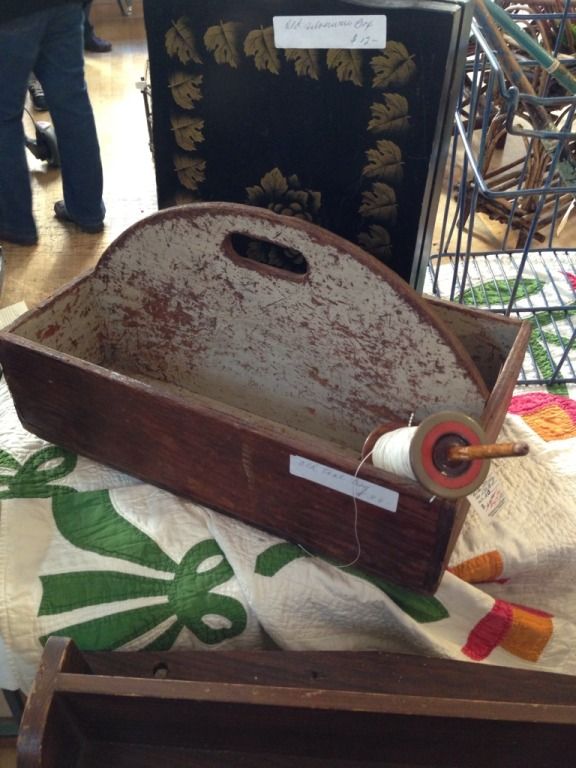 I adore vintage tool boxes….maybe to hold spray bottles and other cleaning supplies.

Here we are on the way back to the car + one extra kid…our neighbor went to the market, too and his son wanted to come home with us.
I found this little betty and have big plans for her! As I carried her through the market people kept commenting on her. I was glad I snagged her when I did!
Here's a closer look at Betty.
Here are the two thing-a-majigs.
Here is our set of three wire baskets. Love them!!!
As you can see they are quite big. Kell can fit comfortably in them. He was the cutest little market baby today!