I genuinely love all the Christmas cards we get and I usually keep them up until March because I hate the idea of just tossing them out when the season is over. I was just starting to get sad that I was going to take them down when I remembered this fabulous pin I had on one of my
Pinterest boards
…turn those Christmas card photos into phone contact photos. Genius! 
I started snapping away and took a picture of all the Christmas cards that were also phone contacts. Here is my friend, Lyndsey's family. Aren't they cute!?!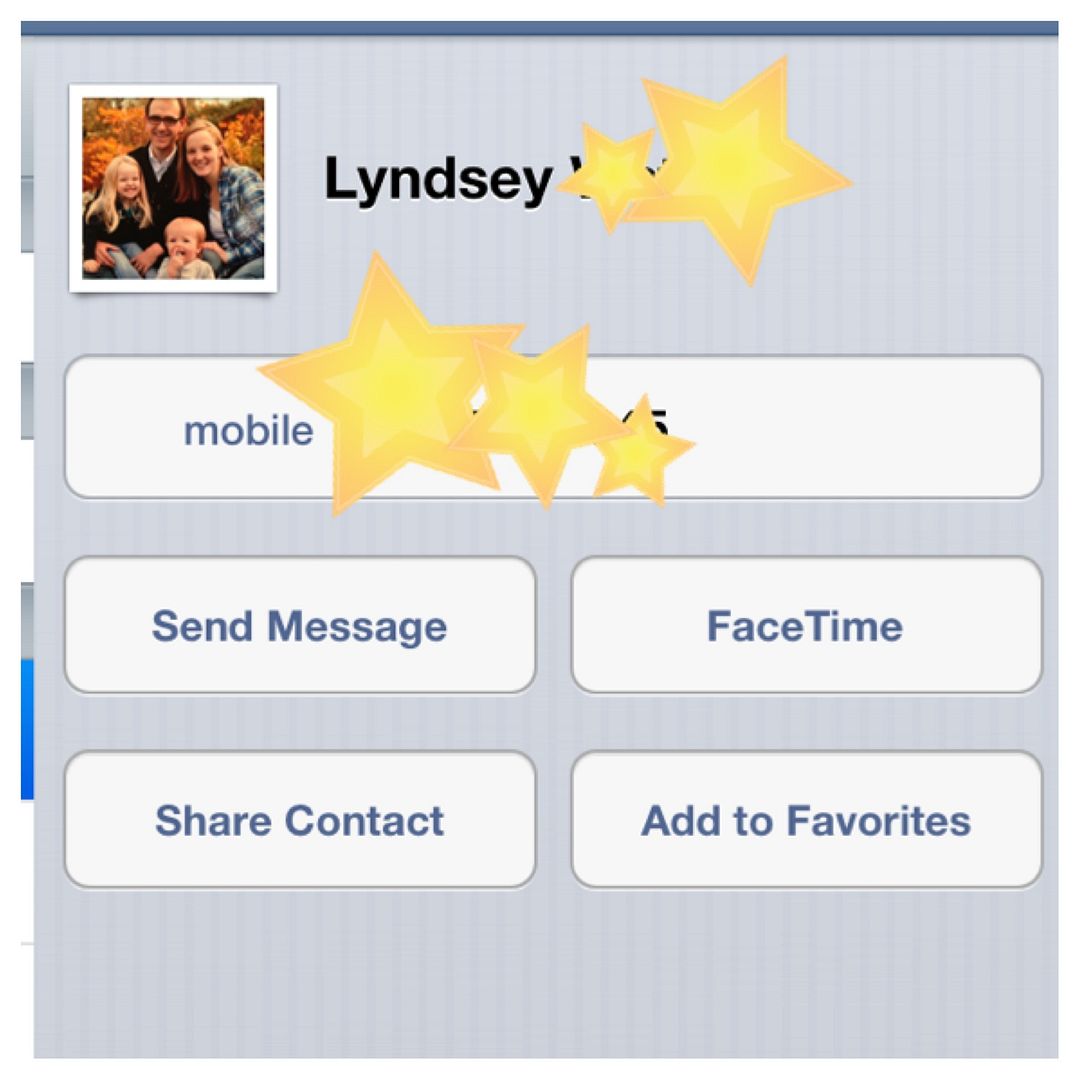 Then I opened my contacts, clicked on edit, and added the photo. Now I get to see Lyndsey's cute family picture all the time! Easy peasy and it makes me SO happy!